10 Ways to Keep Cool at Your Gatlinburg Cabin this Summer
Published May 4, 2020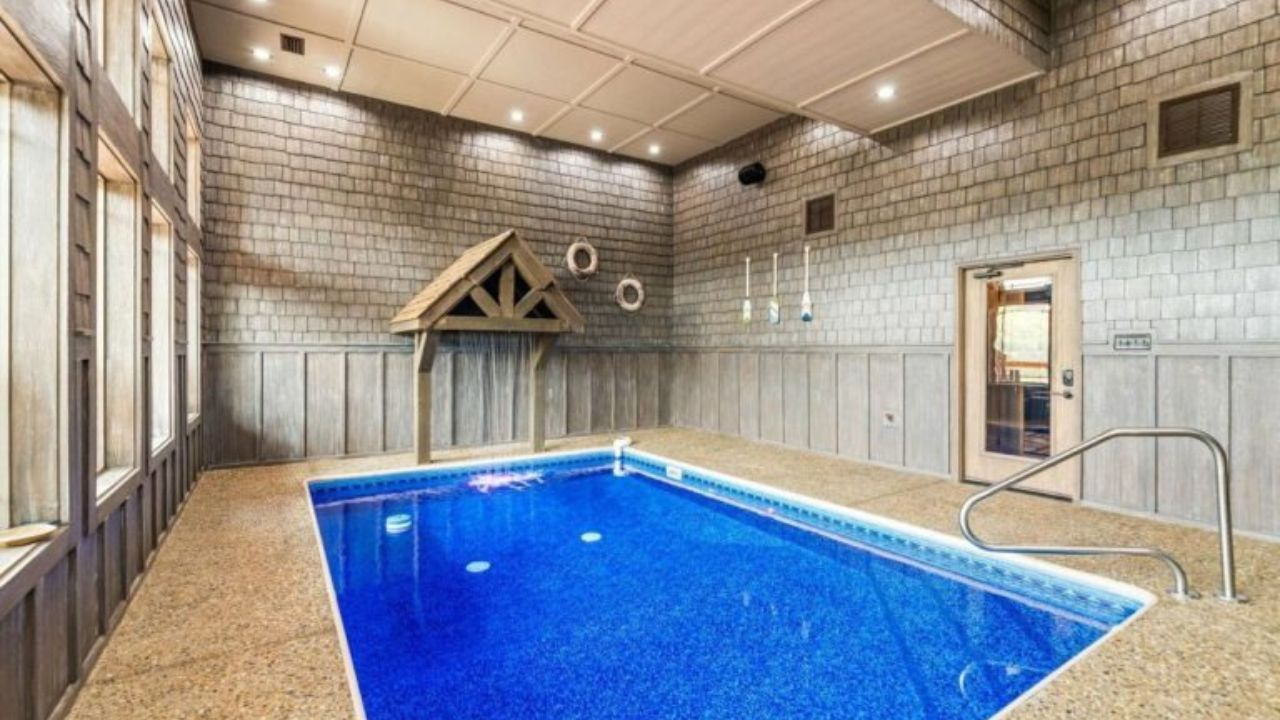 Temperatures rising? Don't sweat it. Check out these great ways to stay cool at your vacation cabin and when you're out and about in Gatlinburg.
1. SWIM!
Nothing beats the heat like swimming. Opt for a cabin with an in-cabin pool (yes, there is such a thing!) for 24/7 access to your own private swimming hole. Or find a cabin where you get access to a nearby resort or neighborhood pool.
2. HANG OUT ON YOUR CABIN'S DECK.
Enjoy fresh breezes and watch wildlife while you kick back with a drink by your side. Some cabins boast old-fashioned screened porches, perfect for playing games or reading in the cool of the evening.
3. GET YOUR GAME ON.
Create a family games tournament. Pool tables are fun features of Smoky Mountains cabins, so try your hand with a cue. Look for a cabin with an arcade game console, or foosball, air hockey, board games, and more, or bring your favorite games from home.
4. PICK A CABIN BY THE WATER.
There's nothing quite like spending a few days in nature, and there's no better place to do that than in the Smoky Mountains. Nestled among the trees, a cabin rental on the river is the perfect way to relax and recharge.
5. GO FISHING.
Even if you don't catch a thing, you'll come back relaxed after breathing clean mountain air. Get your fishing license online before you even arrive. Kids under 13 don't need a license at all.
6. ICE SKATE AT OBER MOUNTAIN.
Strap on skates and glide around Ober's ice arena. Beginners and experienced skaters are all welcome, and you don't need reservations--drop in and go for a spin.
7. DEVOUR ICE CREAM TREATS.
What's more cheerfully chilly than ice cream? Try sundaes, shakes, malts, and splits at local shops including Glades Soda Fountain, Mayfield Dairy Bar, and Mad Dog's Creamery and Donuts.
8. HIKE THE SHADY FORESTS.
Explore the woods and misty waterfalls of the Great Smoky Mountains National Park. Whether you prefer an easy walk or a challenging hiking trail, there's a perfect spot just for you.
9. VISIT THE PENGUINS AT RIPLEY'S AQUARIUM OF THE SMOKIES.
No creature's cooler than a penguin. Crawl through special tunnels and pop up in their habitat to get nose-to-beak with these fascinating fowl at Ripley's Aquarium of the Smokies in Gatlinburg, Tennessee.
10. STROLL THROUGH SHOPS.
There's nothing quite like a day of shopping in Gatlinburg. Whether you're looking for the perfect souvenir to remember your trip or simply want to browse through some unique shops, downtown Gatlinburg is the place to go. The area is filled with boutique stores, art galleries, and craft shops, all within easy walking distance of each other.