3 Awesome Distilleries Located in Gatlinburg
Published Jul 26, 2021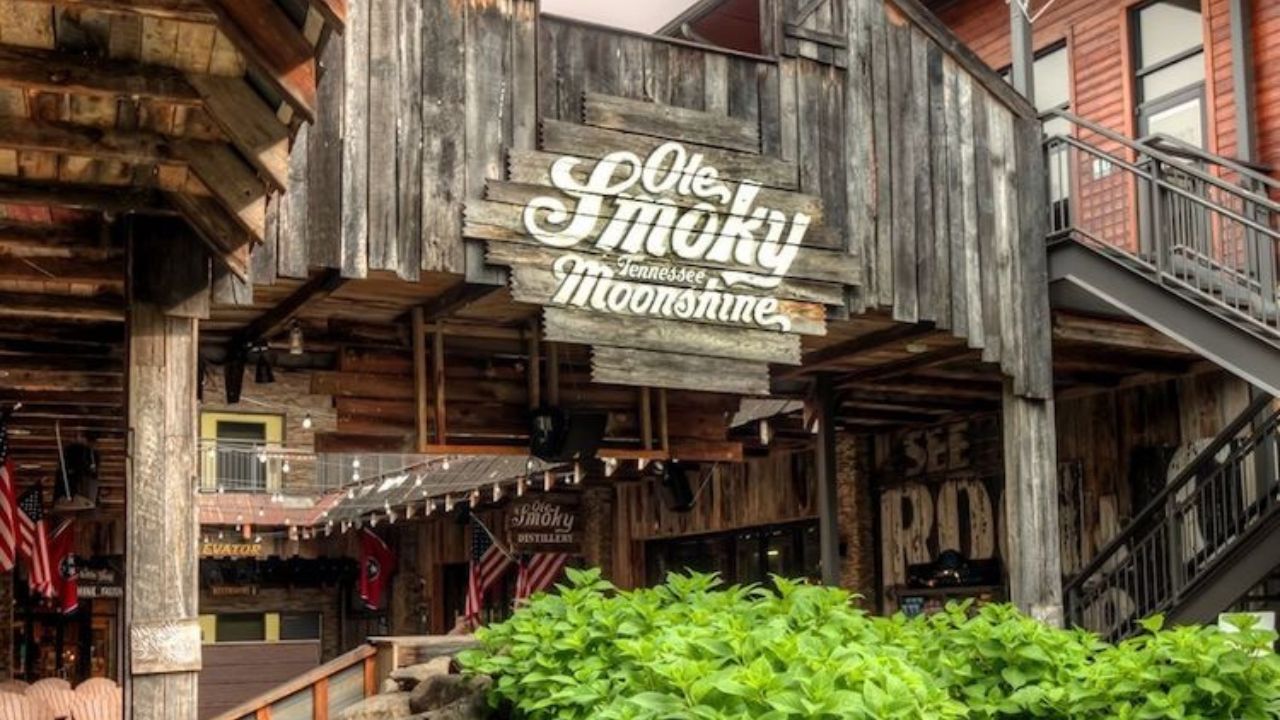 When you think of moonshine, do you picture stills hidden in the backwoods, making illegal liquor? Today, "distilled spirits" are legal here. Most distilleries make not only moonshine but also whiskeys and wines. Visit these top distilleries in Gatlinburg for a taste!
1. OLE SMOKY MOONSHINE
Ole Smoky Moonshine was the first legal distillery here. Ole Smoky boasts the most visited distillery in America. Take a guided tour of the original distillery, The Holler. See old-school stills like "moonshiners" used to run, and learn about today's distilling.
Ole Smoky makes moonshine, whiskey, and a new line of canned cocktails. Moonshine takes well to other flavors, like lemon drop, sour lime, apple pie, blackberry, strawberry mango, and more including classic "white lightning." Flavored whiskeys include cinnamon, cold brew coffee, salty caramel, and of course, blended Tennessee whiskey. Be sure to sample so you can pick your favorites!
For a snack at your cabin later, take home cherries, peaches, or dill pickles, their juicy flavors preserved in moonshine.
2. TENNESSEE SHINE CO.
Wrap your hand around one of Tennessee Shine Co.'s signature Mason jars and try some of the most unusual 'shine around. This distiller of moonshine and whiskey features cream moonshines based on Moon Pie flavors! Try cream moonshines in chocolate, key lime, banana, orange and more (get matching Moon Pies to munch!).
You'll find a host of other flavors like root beer, butterscotch, and peach, plus "Straight Off the Still" unflavored moonshine. This distillery makes wines and whiskeys, too, so you can bring home something for every taste.
Want to learn more about moonshine's fabled, sometimes dangerous history? Take a quick trip to Tennessee Shine Co.'s Sevierville location for the Moonshine Tour, where you learn about this legend, from illegal stills in the woods to today's modern businesses.
3. SUGARLANDS DISTILLING CO.
Working with "Moonshiner Legends"--real-life backwoods moonshiners featured on the Discovery Channel--Sugarlands Distilling Co. brings you tradition in every jar.
Try a sampling session with an expert. Tour the still house. Try cocktails made from moonshines and whiskeys, and learn the recipes. Take specialty tours and workshops like the Blended Cocktails Tour or the Distiller for a Day workshop. If you're lucky, you might meet one of the Legends, who drop by Sugarlands to meet customers!
NASCAR fans will want to bring home racing-themed flavors (Talladega Corn Whiskey or Daytona limited edition, anyone?). Got a sweet tooth? Sample peanut butter and jelly, cinnamon or blueberry muffin flavored 'shine.
Whiskey, wine or moonshine, fruit-flavored or straight from the still, whatever you bring back to your private vacation cabin will taste great when you sip it on your breezy deck. Book a Gatlinburg vacation cabin today!