4 of the Best Arcades in Pigeon Forge
Published Feb 28, 2022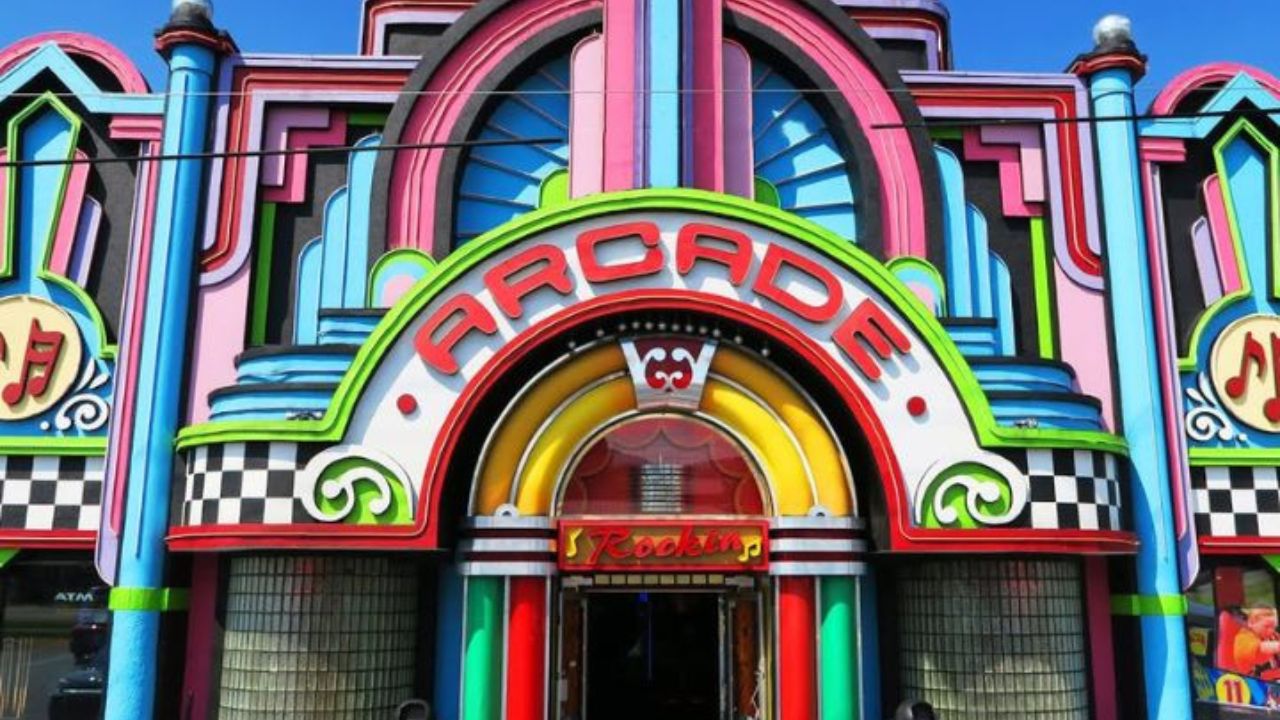 Test your skill, try your luck, and have a blast at a Pigeon Forge arcade!
Most arcades load a game card and have special deals, like $25 of gameplay for just $20, so be sure to ask about how to get the most bang for your buck and play more games for less dough. When you're done, trade-in points or tickets for prizes galore at these dazzling arcades.
1. LAZERPORT FUN CENTER
In this 10,000-square-foot arcade, play realistic racing games, action games, skee ball, basketball games, arcade classics, and amazing simulators. Then discover everything else LaserPort Fun Center offers, including blacklight mini-golf, go-karts, and an ice cream parlor. Play laser tag in the largest laser tag arena in the Smokies. You can even try the hot new sport of ax throwing here.
2. BIG TOP ARCADE
At this colorful, circus-themed arcade, the smell of cotton candy wafts through the air while you play giant Connect 4, Big Innings baseball, racing games, and supersized Pac-Man. Dino-loving kids can't resist the dinosaur hunter game, and older kids can challenge friends to play pool or have a virtual fishing contest. Reviewers recommend the Wizard of Oz game here and call it addictive!
3. ARCADE CITY
Come to the City for the latest, most modern games, or play retro arcade games you'll remember from childhood. Defend yourself against villains, shoot hoops, drive a race car like a pro, and do it all virtually! Arcade City features basketball, skee ball, and the ever-popular racing games. Bonus: This arcade is at The Island, a one-stop destination with shops, rides, restaurants, and the Great Smoky Mountain Wheel.
4. ROCKIN' RACEWAY
This arcade boasts thrilling go-kart racing plus more than 150 arcade games! Speed around their super-fast "slick track" day or night, solo or with a friend by your side in a double kart. Keep your heart pumping with action games and everything from crazy air hockey to a virtual roller coaster adventure. Rockin' Raceway has plenty of games perfect for younger kids, too.
Don't miss Rockin' Raceway's Power-UP VR Experience, a virtual reality game where you're immersed with a 360-degree view, running through a VR world! You can even take home a gameplay video to share with friends.
If you can't get enough arcade games, look for a Pigeon Forge cabin with its own arcade game console. Browse our vacation cabins online now.