4 Reasons to Plan a Summer Getaway to Our Smoky Mountain Cabins
Published May 27, 2022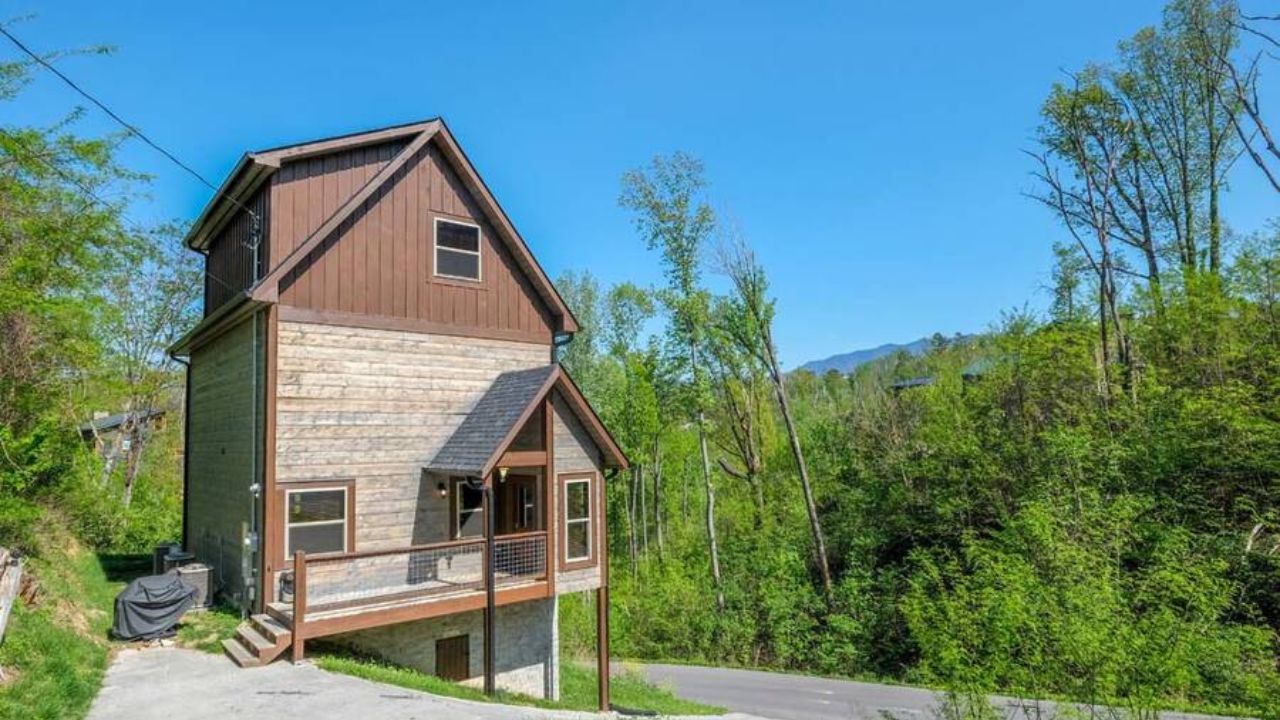 Your vacation time is precious! Why should you invest it in a summer vacation in a Smokies cabin? Let us count the ways that summer makes a cabin getaway even more special.
1. YOU CAN REALLY RELAX AT A PRIVATE CABIN
A private cabin is your own cozy home. Your cabin hideaway is spotless, cool, comfortable and stuffed with amenities solely for your use. Look for cabins with a game room, fire pit, movie theater, hot tub, or even a private pool. Brew coffee in your fully equipped kitchen, then kick back on the roomy deck and start sipping. Let Colonial Properties Cabin & Resort Rentals help you find the perfect summer cabin.
2. THE GREAT OUTDOORS IS ALL YOURS
Does summer make you want to take on outdoor adventures? This is the place for you!
Go ziplining on some of the highest lines anywhere.
Try mountain coasters–a Smokies specialty. Zoom downhill on a raised track, in an individual car you control.
Go karting is a big deal here, with everything from speedy "slick tracks" to kiddie tracks.
Pigeon Forge boasts America's only "zorbing" track: Climb inside an inflated ball and roll downhill!
3. SUMMER BRINGS OUT THE BEST IN OUR NATIONAL PARK
Spend your summer in the shadow of Great Smoky Mountains National Park. While the park draws plenty of summer visitors, there's always space for a secluded hike or quiet picnic.
Animals are more active in summer, so it's easier to spot bears, deer, coyote and colorful salamanders!
Early summer is the only time to see the famous synchronous fireflies. These little miracles flash in patterns, creating a sparkling nighttime show like no other.
Summer is the only season when the park closes historic Cades Cove Loop Road once each week, so you can have it all to yourself on foot or bicycle, without a car in sight.
4. CELEBRATE ALL SUMMER LONG
Our Smoky Mountain towns know how to put on the best family-friendly summer celebrations anywhere, like these!
Watch Gatlinburg's unique midnight parade on July 4 as the day begins.
The Fireworks Finale ends July 4 with a spectacular display from the top of the Gatlinburg Space Needle.
In Pigeon Forge, summer car shows rev up! Look for Pontiac and Jeep shows.
Gatlinburg's Craftsmen's Fair is a July tradition, with hundreds of artisans demonstrating and selling their handmade art.
Choose a vacation rental cabin as home base for your Smoky Mountains summer. Browse our cabins today!