4 Top Places for Holiday Shopping in Pigeon Forge
Published Nov 17, 2021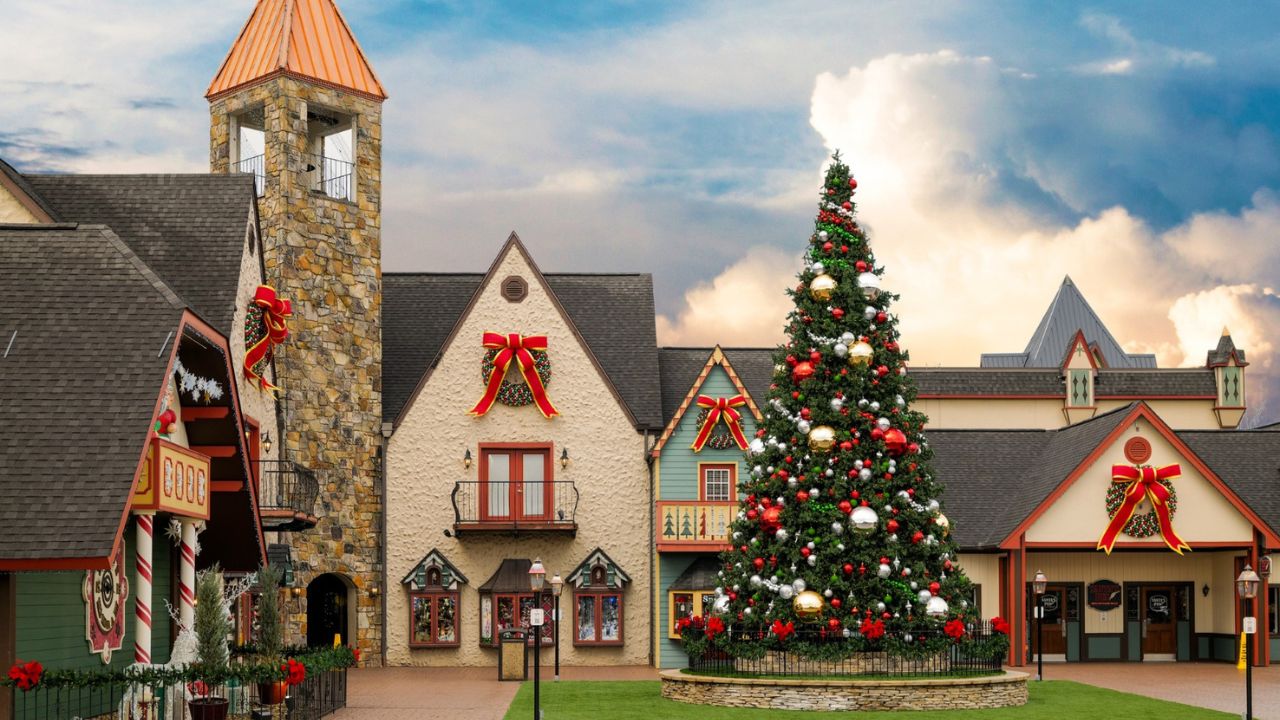 Let Pigeon Forge give you the gift of stress-free holiday shopping. You'll find gifts for every age, interest, and taste at these four destinations.
1. THE ISLAND IN PIGEON FORGE
With 40 shops, The Island in Pigeon Forge promises variety. You'll find gifts for kids, grandparents, or funky friends. The restaurants and rides give you great excuses for taking time out from shopping, too.
Hunting for the perfect toy? Try The Toychest Company, Emery's 5&10, or RideMakerz, where you custom design a toy car. Find puzzles for all ages at Puzzled. For the art lover, visit Hand-Blown Glass Gift Gallery or Master's Editions. Stop by Monogram Boutique for clothing with a personal touch. Shop at Kryptonite Character Store to find gifts with comic, anime, and TV and film themes.
2. OLD MILL SQUARE
For a taste of historic Pigeon Forge, come to Old Mill Square. "A taste" is what you'll give your friends if you shop here because local food products are a specialty, including grains ground in the original 1830 mill. Shops include:
The Old Mill Farmhouse Kitchen: Give soup mixes, bread mixes, sauces, dressings, and jams. Set your holiday table with exclusive linens and dishware.
The Old Mill General Store: Get stone-ground flour and cornmeal, cooking gadgets, cast iron cookware, syrups, fruit butters, and toys.
The Old Mill Pigeon River Pottery: Watch potters create pieces in the Appalachian tradition. Shop for dinnerware, bakeware, and specialty pieces.
Sassafras: This new shop features jewelry, apparel, and accessories including handbags and hats.
3. OGLE BROTHERS GENERAL STORE
The Ogle family has lived here since 1925, and today, descendants run Ogle Brothers General Store. Delight the outdoor enthusiast with a gift of outdoor gear. Pick up candles, soaps, home decor, kitchen gadgets, or clothing.
Taste sauces, dips, seasonings, pickles, soups, and drinks, so you know what you're buying. The store's candy counter features homemade candies that make terrific presents (if you don't eat them yourself). Visit the in-house pottery to watch potters work and buy their wares.
4. THE INCREDIBLE CHRISTMAS PLACE
The Incredible Christmas Place bursts with gifts for holiday-loving friends and decorations for your home. The shop arranges trees, ornaments, gifts, and decor by theme, making shopping a breeze. Themes include elves, farmhouse, Christmas cabin, patriotic, Nutcracker, North Pole, Smoky Mountains, and more. Shop for toys, stockings, and more than 700 personalized ornaments.
Haul your gifts back to your Pigeon Forge cabin and relax. You've got the holidays covered. Reserve your private cabin today!