5 Best Bars to Grab a Drink in Gatlinburg
Published Sep 30, 2021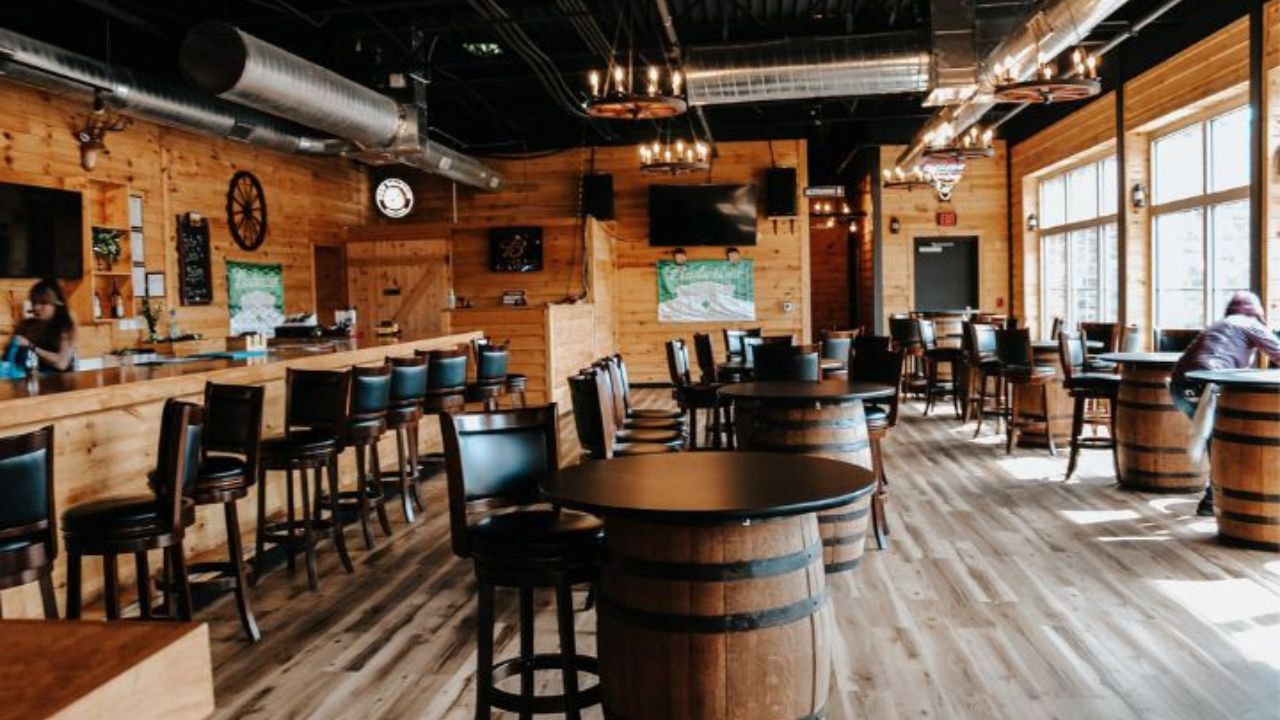 Sipping unusual cocktails and tasting locally brewed beers are great ways to relax with friends. Try these Gatlinburg bars and restaurants to drink like a local and find the best happy hours anywhere.
1. THE BAR AT THE TOP OF THE WORLD
For spectacular views, while you drink, you can't beat the aptly named Bar at the Top of the World. Located in Anakeesta, the mountaintop theme park, this bar is open to the great outdoors. Grab a table on the deck and soak up the scenery while you enjoy liquor, beers, wines, and seasonal cocktails, an Anakeesta specialty.
2. SMITH & SON CORNER KITCHEN
This friendly, family grill specializes in cocktails created to reflect the area's mountain heritage--namely, moonshine! Moonshine cocktails here include the Hillbilly Hurricane and Moonshine Mule. The Sunday Funday "hangover cure" version of a Bloody Mary features green chile vodka and local hot sauce for a kick. The Nutter Butter old-fashioned combines pecan whiskey and peanut butter whiskey for a completely unique drink.
3. SMOKY MOUNTAIN BREWERY
Naturally, the starring role at this popular Gatlinburg brewery belongs to its own small-batch microbrews. Knowledgeable bartenders can tell you which seasonal brews are available. With IPAs, brown ales, light ales, and more, it's hard to know where to start, so try a sampler and taste as many as 11 beers to find your favorites. Smoky Mountain Brewery's drinks menu also boasts bourbons and whiskeys, a tempting wine list, a selection of handcrafted "mules" (your choice of liquor, hand-muddled with lime, ginger beer, and mint), and cocktails.
4. GREENBRIER RESTAURANT
The Greenbrier pairs its delicious menu, featuring hand-cut, dry-aged steaks, and fresh local ingredients, with one of the most extensive drinks lists around. Dozens of whiskeys, bourbons, vodkas, gins, and tequilas give you all the choice you could want. The extensive wine list ranges the world. Try the Greenbrier's own cocktails like the apricot old-fashioned or the zesty Hemingway daiquiri with ruby grapefruit juice.
5. FOX AND PARROT TAVERN
This British-style pub is tucked away in the woods along Gatlinburg's Arts and Crafts trail and offers a casual atmosphere different from downtown restaurants and bars. The Fox and Parrot serves hearty, classic pub food like fish and chips, steak pie, and trifle, and you'll relish the draft and bottled beers, ales, and stouts, just like you were in London. Bring your dog, too--the pub is Fido-friendly.
Whether you prefer a laid-back pub, an elegant restaurant, or a local brewery, you'll find your ideal place to drink in Gatlinburg. Reserve a Gatlinburg cabin today.