5 Fun Things to Do in August in Pigeon Forge
Published Jul 14, 2020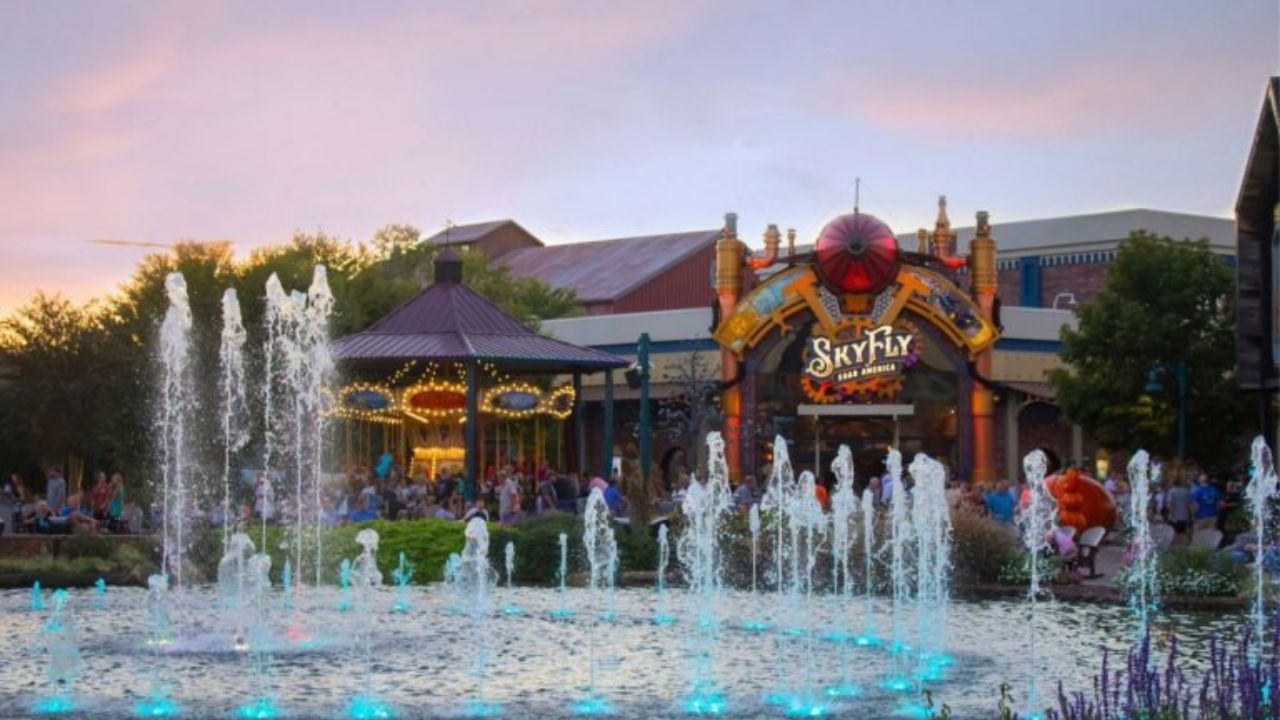 The dog days of summer are just around the corner. If you plan to spend August in Pigeon Forge, you'll be in for a real treat because this cozy Smoky Mountain town has plenty of attractions ready to transform those hot, languid days into a memorable family vacation.
Here are just 5 of the many fun things to do in Pigeon Forge in August:
1. SOAK UP THE SUN AT DOLLYWOOD'S SPLASH COUNTRY
Dollywood is a Tennessee staple. This country-themed amusement park has something for everyone. August is hot off the heels of Dollywood's summertime Flower and Food Festival, and if you're looking for a place to cool off, there's nowhere better to be.
Dollywood's Splash Country will keep you cool and excited with waterslides, lazy rivers, and exciting rides that leave everyone soaked. Wear some comfortable clothes and bring a towel!
2. ATTEND THE GREAT SMOKY MOUNTAIN JEEP INVASION
Mid-August marks the start of the Great Smoky Mountain Jeep Invasion. The premise is right there in the title, this is an event for Jeep lovers the world over.
See your favorite model Jeeps in action, browse through vendors and meet everyone who's anyone in the Jeep industry.
3. WATCH THE FOUNTAIN SHOW AT THE ISLAND
Water events are a great August choice, and Pigeon Forge gives you more options than just the traditional waterparks and rivers. At The Island, you can watch spectacular fountain shows programmed to light and music.
The shows are free, expertly choreographed and the only place in Tennessee where you'll get to see water shoot 60 feet in the air to the tune of country classics.
4. PLAY AT PAULA DEEN'S LUMBERJACK PARK
Lumberjack Park is one part theme park and one-part Lumberjack spectacular. Spend your day running to stay afloat on a log roll or try your hand at a Lumberjack-themed ropes course. When you're done embodying the life of an old-timey Lumberjack, settle in for the Lumberjack Feud show and watch professionals compete to see who's truly the brawniest woodcutter around.
5. COOL OFF AT PIGEON FORGE SNOW
Had enough of the summer heat? Take a step a few months forward to wintertime at Pigeon Forge Snow. All year round they have a cool, snowy area just ready for tubing. The best part is that the park stays around 60 to 70 degrees all the time. So, while you'll get to frolic in the snow, there's no need to show up half-buried in scarves and parkas!
Summer days are better spent in the mountains. With a refreshing mountain breeze and all of the comforts of home, our luxury cabin rentals in Pigeon Forge are the perfect place for you and your family to stay while vacationing in the Smoky Mountains.