5 Popular Day Trips from Gatlinburg
Published Dec 13, 2021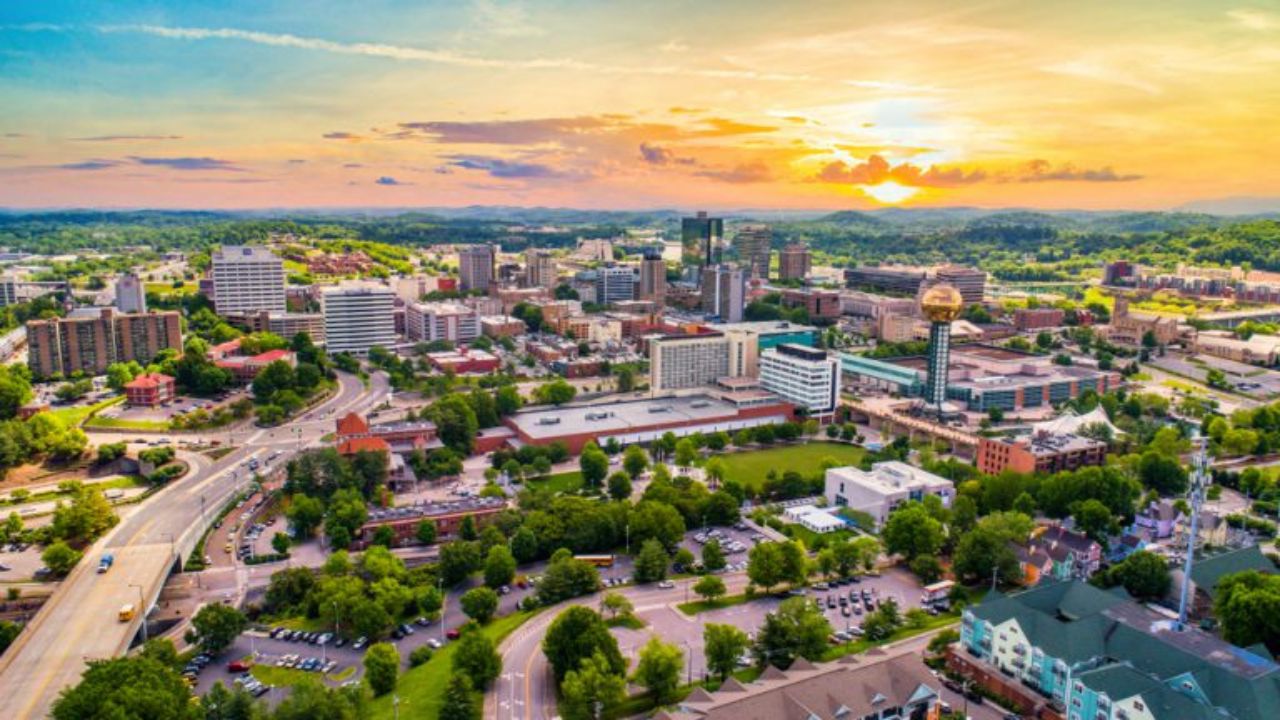 Gatlinburg, nestled between major cities in Tennessee and North Carolina, makes a great home base for day trips. Experience big-city arts, small-town history and so much in between. These are just a few of the day trips starting at your cabin door.
1. OUTDOOR ADVENTURE, ZOO FUN: KNOXVILLE, TN: ONE HOUR
Knoxville's Urban Wilderness
Head here for miles of trails, nature preserves, biking, swimming, and paddleboarding. The Urban Wilderness is six recreational areas linked by walking and biking trails, plus two parks at Civil War forts.
While you're in town, check out Zoo Knoxville and the Museum of Art too.
2. HISTORY AND SCIENCE: OAK RIDGE, TN: 90 MINUTES
Manhattan Project National Historical Park
A hundred thousand workers moved to this "Secret City" to develop atomic weapons during World War II. See facilities and artifacts and learn how workers lived while they engaged in top-secret efforts.
Oak Ridge's children's museum offers hands-on fun. The American Museum of Science and Energy tells the story of scientific advances crafted here. The K-25 History Center unveils the workings of the once-classified uranium enrichment plant.
3. VINTAGE VEHICLES: MAGGIE VALLEY, NC: 80 MINUTES
Wheels Through Time Museum
The museum feels like a classic garage, decorated with antique memorabilia. It houses more than 300 rare machines. If there's a car or motorcycle lover in the family, this is a memorable day trip.
4. AN ELEGANT ESTATE: ASHEVILLE, NC: 90 MINUTES
The largest private home in America, this spectacular 1895 chateau boasts 250 rooms and stunning gardens. Tour Biltmore House, then visit the winery. Dine at Antler Hill Village, where restaurants, exhibits, and a playground round out your visit.
Asheville is famed for the arts, from live music to artists' workshops, where you can watch artists at work on ceramics, glass, painting, and more. The city's Urban Trail is a self-guided tour of architectural treasure.
5. CHEROKEE CULTURE AND CRAFTS: CHEROKEE, NC: ONE HOUR
The Museum of the Cherokee Indian
Through interactive exhibits and the latest technology, the museum immerses you in 12,000 years of Cherokee culture.
Oconaluftee Indian Village
Walk into the 1760s at this living history village. Interact with the villagers in traditional dwellings and ritual sites as they craft canoes, sculpt pottery and masks, demonstrate blowguns, and more.
These adventures all begin at your Gatlinburg cabin rental. Reserve your convenient, private cabin now.