5 Reasons to Stay in an A-Frame Cabin Rental
Published Jul 15, 2022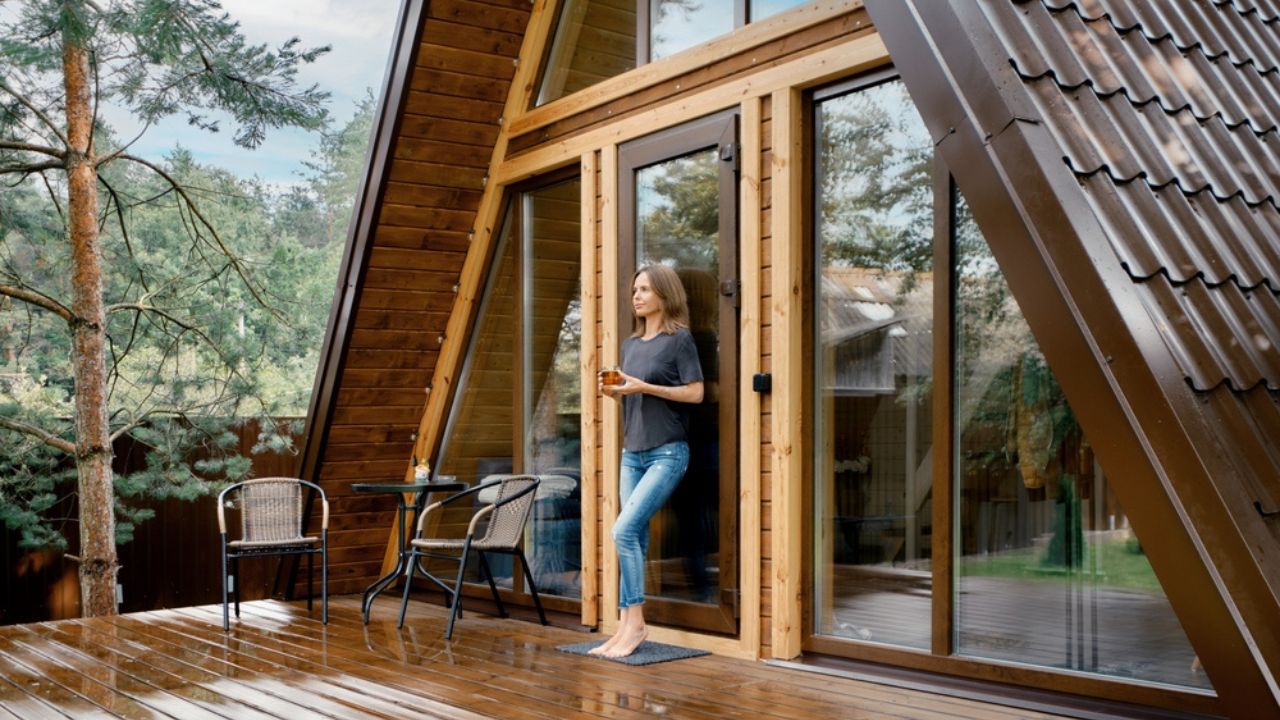 Are you planning a vacation in the scenic mountainous regions of Gatlinburg or Pigeon Forge? If so, look no further than the A-frame cabin rentals offered by Colonial Properties. Nestled in the heart of nature, these charming cabins provide a unique and unforgettable experience. In this blog post, we will explore five compelling reasons why staying in an A-frame cabin rental from Colonial Properties should be at the top of your vacation bucket list.
1. Aesthetically Pleasing Architecture
One of the most alluring aspects of an A-frame cabin is its distinctive architecture. The classic triangular shape, resembling an uppercase 'A,' exudes a cozy and rustic charm that is hard to resist. The sloping rooflines, large windows, and exposed wooden beams not only provide a picturesque setting but also create a welcoming and comfortable atmosphere. These cabins are an architectural delight and offer an Instagram-worthy backdrop for your vacation memories.
2. Breathtaking Natural Surroundings
Imagine waking up to the serene beauty of the Great Smoky Mountains or enjoying a cup of coffee on a spacious deck, surrounded by lush greenery. A-frame cabin rentals from Colonial Properties are strategically located to maximize your immersion in nature. The cabins are often nestled among towering trees, offering a peaceful retreat away from the hustle and bustle of everyday life. Whether you're an outdoor enthusiast or simply seeking tranquility, these cabins provide the perfect setting to rejuvenate and reconnect with nature.
3. Unique and Cozy Interiors
While the exterior of an A-frame cabin is undeniably captivating, the interior is equally enchanting. Step inside, and you'll find yourself in a cozy haven adorned with warm wood finishes and tasteful furnishings. The compact layout maximizes space and creates an intimate atmosphere, perfect for couples or small families. Many cabins feature stone fireplaces, modern amenities, and well-equipped kitchens, ensuring a comfortable stay while maintaining a rustic ambiance. It's a home away from home, with a touch of mountain magic.
4. Convenient Location
Colonial Properties' A-frame cabins are strategically located near the popular tourist destinations of Gatlinburg and Pigeon Forge. Whether you're interested in exploring the vibrant downtown areas, visiting the Great Smoky Mountains National Park, or indulging in the countless attractions and entertainment options, you'll be just a short drive away. Staying in these cabins allows you to experience the best of both worlds—seclusion in nature and easy access to the area's amenities and attractions.
5. Exceptional Hospitality and Services
When you choose Colonial Properties for your A-frame cabin rental, you can expect top-notch hospitality and exceptional services. The staff is committed to ensuring your stay is comfortable and memorable, providing excellent customer service throughout your vacation. From the ease of booking to the cleanliness of the cabins, you can trust that Colonial Properties will go above and beyond to make your experience unforgettable. They also offer a range of additional services and amenities to enhance your stay, such as hot tubs, game rooms, and access to community pools.
If you're searching for a unique and immersive vacation experience in Gatlinburg or Pigeon Forge, look no further than Colonial Properties' A-frame cabin rentals. With their distinctive architecture, breathtaking surroundings, cozy interiors, convenient location, and exceptional hospitality, these cabins provide an ideal retreat for nature lovers, families, and couples alike. Immerse yourself in the beauty of the Great Smoky Mountains and create lasting memories in the comfort of a charming A-frame cabin. Book your stay today and embark on an unforgettable adventure in the heart of Tennessee's natural wonders.