5 Reasons to Go Whitewater Rafting in Gatlinburg
Published Mar 14, 2022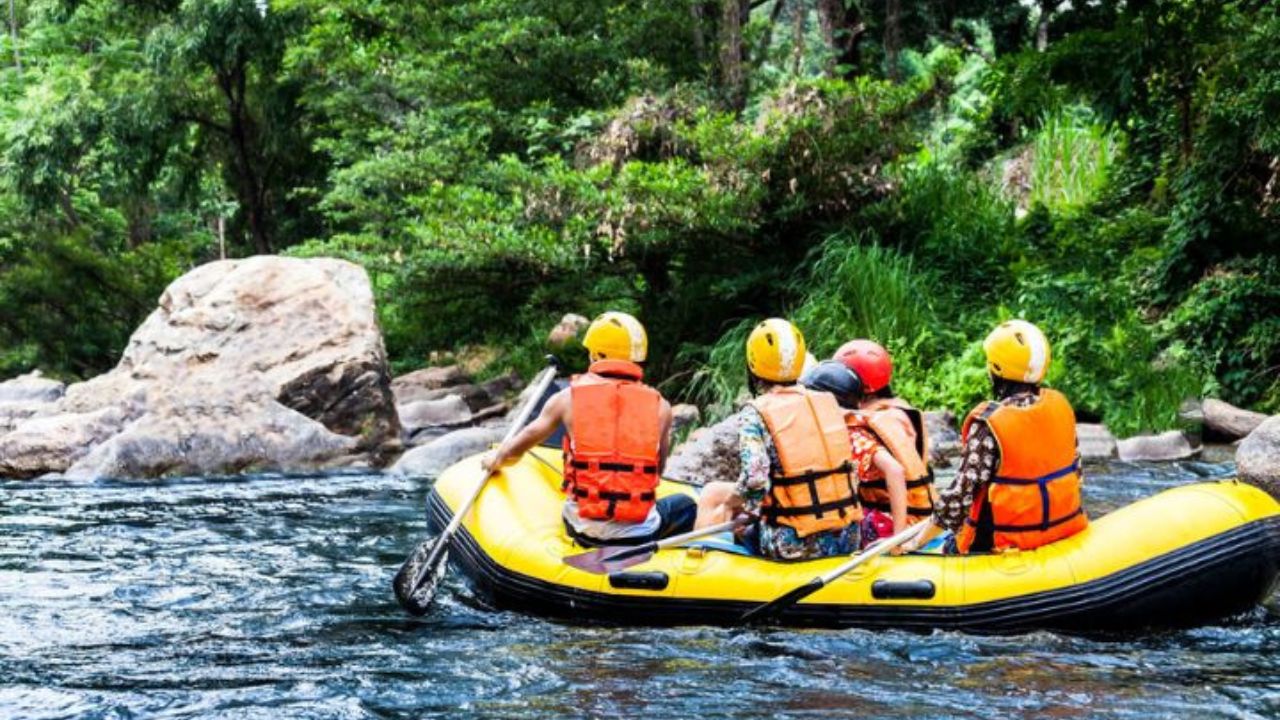 Take a thrill ride without a roller coaster in sight. This is white water rafting, where nature challenges you to conquer the river with help from your expert guide. Here are five reasons to try white water rafting in Gatlinburg.
1. Make Memories
Want the kids to unplug for a while? White water rafting is a hands-on adventure requiring everyone's full attention. Get your family closer to nature while working as a team. Cheer each other as you try something new–or show the kids something you already love doing. If you're here with buddies, rafting makes an unforgettable addition to a girls' trip, bachelor weekend, cousins' reunion, or any group outing. Take plenty of photos!
2. Plenty of Options
Gatlinburg is home to several rafting outfitters. Smoky Mountain Outdoors offers a range of trips, plus an "extreme" experience. Rafting in the Smokies does everything from a "scenic family float" to excursions on dramatic rapids. Nantahala Outdoor Center's offerings include not only rafting but also kayaking and tubing. Look just outside Gatlinburg to find outfitters including Rafting Outdoor Adventures, Big Bear Rafting, and more.
3. Choose Your Own Adventure
The Pigeon River is ideal for rafting whether you're a novice who's never held a paddle or an experienced rafter. These waters range from gentle Class 1 rapids all the way up to difficult Class 4 rapids. Many trips take you through several classes of rapids, building up the excitement (safely, of course!).
Gatlinburg's rafting outfitters want all ages and skill levels to try white water rafting. No experience is necessary. Some rafting trips are appropriate for kids as young as three! Your guide will help you pick the right rafting adventure for your crew.
4. Raft with Experts
If you've never tried rafting, the words "white water" can seem daunting. Your experienced guide will see you through. A guide will be right there in your raft, coaching you and ensuring safety and fun for everyone.
5. Add More Fun
Package rafting with other activities for a full day of heart-pumping excitement.
Nantahala Outdoor Center pairs rafting with guided hiking.
Rafting in the Smokies lets you combine rafting with ziplining, rock wall climbing, or taking on a ropes course.
Smoky Mountain Outdoors can combine rafting with treetop canopy ziplining.
Get plenty of rest the night before you go rafting. Enjoy a good night's sleep in a comfortable, private vacation cabin. Take a look at our Gatlinburg cabins now.