The 5 Best Reasons to Stay in a Secluded Gatlinburg Cabin
Published Aug 24, 2020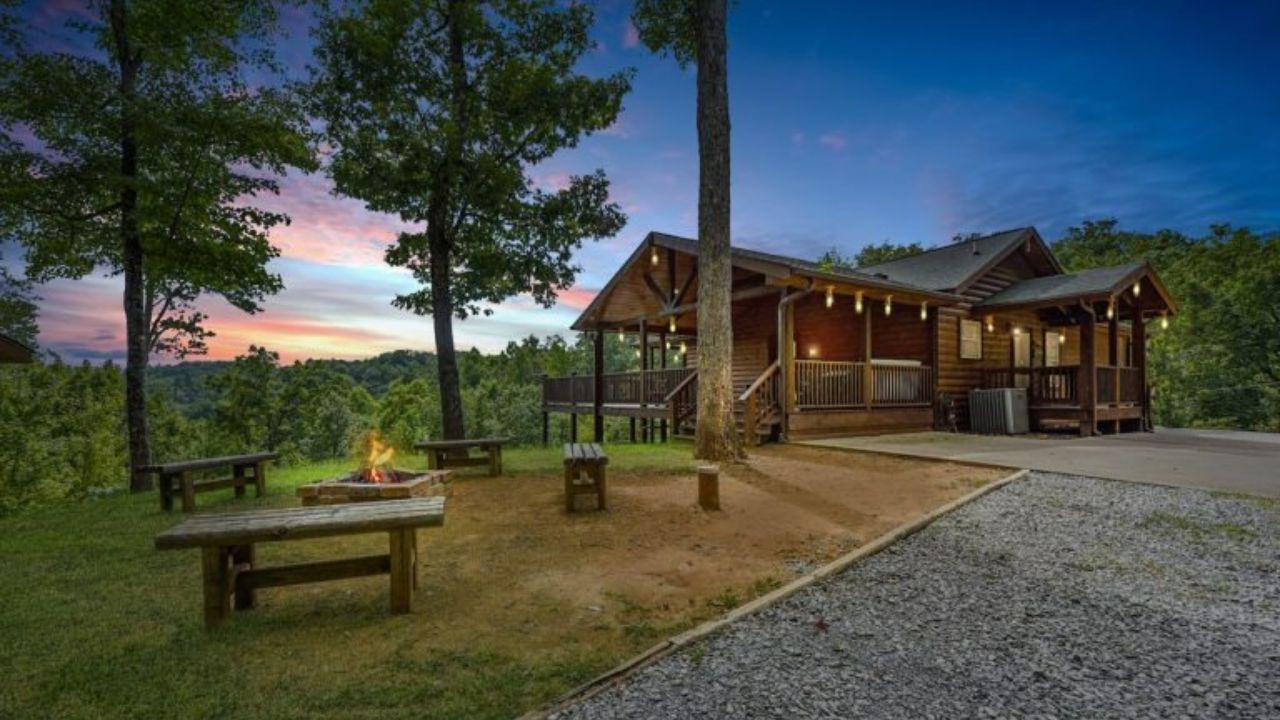 A Gatlinburg cabin promises you a peaceful getaway from the distractions of work and home, and the hubbub of hotels. Here are five things to love about a secluded vacation cabin:
1. PEACE AND QUIET
The mountains surround your quiet cabin. Relish the fresh breezes blowing through your open windows. Why not step onto your private deck and watch the birds flitting to the gorgeous trees outside? When darkness falls, count the stars while you listen to the crickets chirp. In the morning, wake to birdsong and the bubbling of the coffee maker—not traffic or noisy hotel guests.
2. TOTAL RELAXATION
Here, downtime is all the time. You're not snatching a few hurried moments to rest before work or an errand pulls you away. Kick-off your shoes, melt into a comfy sofa, and truly unwind. Watch a movie all the way through. Finally read that book you've been saving. Just close your eyes and let naps happen. Want some outdoor relaxation? Park yourself in a deck chair, or toast marshmallows at the fire pit.
3. PRIVATE, YET CONVENIENT TO DOWNTOWN
In Gatlinburg, you'll understand what "the best of both worlds" means. A cabin is a peaceful destination all by itself. But when you want to eat out, catch a show, ride a roller coaster, or shop for crafts, all those and much more are just minutes from your retreat. After the adventures, come home to a restful cabin to recharge. Best of both worlds, indeed.
4. FANTASTIC FEATURES
Cook only when you feel like it. When you do, play gourmet chef in a fully equipped kitchen. Let your cabin's hot tub soothe you any time of day or night—it never closes and it's yours alone. Explore the game room: How about a family challenge at pool, air hockey, or arcade games? Gather at the crackling fireplace to talk, or on a covered deck for a picnic (even in the rain!). Your cabin might even have a private movie theater for a unique night in.
5. IT'S THE PERFECT GETAWAY
Whether you stay for a weekend or for weeks on end, a secluded cabin lets you create the escape you want. Stay in and never leave your beautiful cabin. Or go out and see the Smoky Mountains, from waterfalls and wildlife to hikes and history. Play at amusement parks or dine on a mountaintop. Get total relaxation at your vacation home, and terrific entertainment in town. Reserve your private cabin today.