5 Things You Have to Try at The Island in Pigeon Forge
Published Mar 26, 2021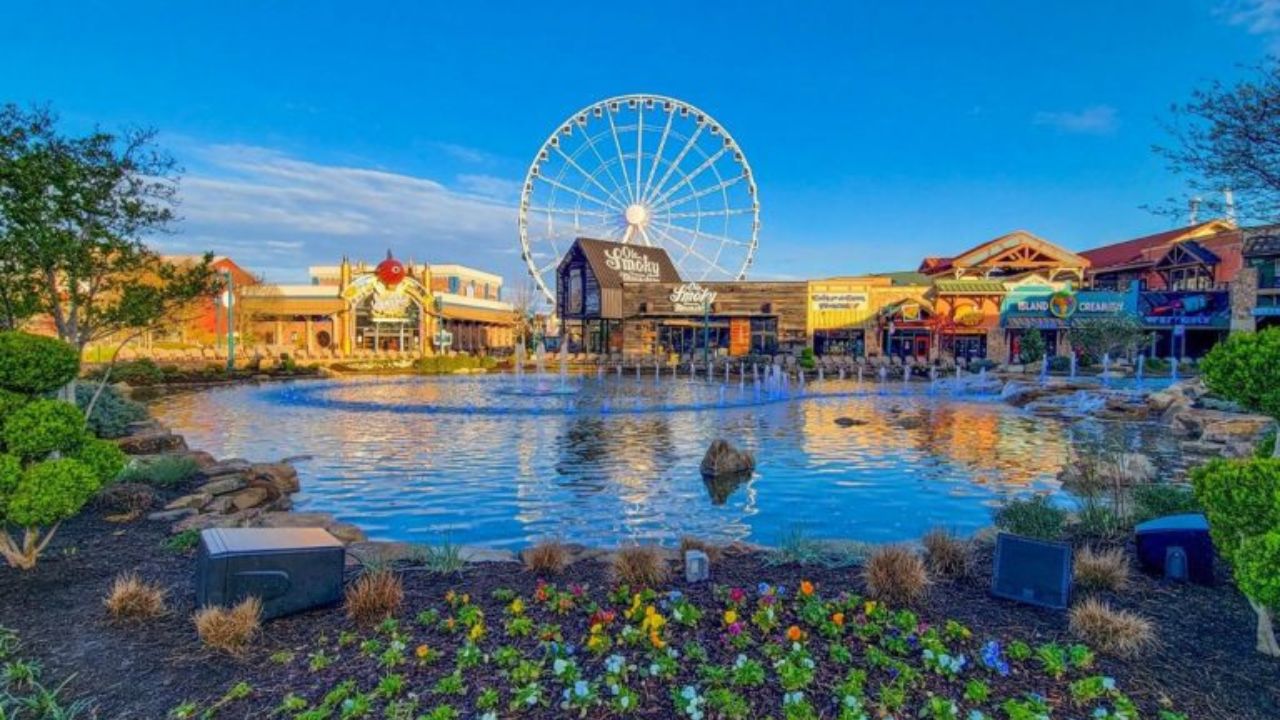 You might never want to leave The Island in Pigeon Forge once you try all its fun, food, and excitement packed into one amazing place! Don't miss these five experiences at The Island:
1. SHOP AT ONE OF THE STORES
With more than 40 retail stores here, you'll find something unique for everyone--and yourself! At the Cosmic Pen, get your caricature drawn and take it home as art or on keychains and magnets. Choose your apparel at Monogram Boutique and they'll custom embroider it. Sports fans will love Southern Sports, with clothing and accessories boosting favorite teams. RideMakerz helps you design the remote-controlled toy car of your dreams. And those are only a few great stores! Check out dozens of specialty shops for food, toys, clothing, house and garden gifts, and more.
2. WATCH THE SHOW FOUNTAIN
Sparkling water dances in time with music at the Show Fountain. This multi-tiered, state-of-the-art fountain entertains (for free!) with spectacular displays set to 14 pieces of music, every hour and half-hour--you can catch the dazzling show over and over. Come back at night to gasp as colored lights illuminate the graceful jets of water!
3. DINE AT A RESTAURANT
Whether you're craving breakfast, lunch, or dinner, luscious desserts, or lip-smacking drinks, The Island's restaurants will treat your taste buds. Relax in Margaritaville's tropical vibe while you nosh on burgers, salads, and entrees. Dick's Last Resort dishes up joking service along with great American grub. At Paula Deen's Family Kitchen, dig into rich Southern classics. Mellow Mushroom pizzeria offers hand-tossed pizzas you can't resist.
4. RIDE THE GREAT SMOKY MOUNTAIN WHEEL
Rising 200 feet tall, the Great Smoky Mountain Wheel lifts you smoothly into the sky for breathtaking views. Ride in comfort inside an enclosed glass gondola. At night, watch the wheel blaze with color and get a bird's-eye view of Pigeon Forge after dark. This is a don't-miss experience!
5. PLAY AT THE ATTRACTIONS
From the sweet carousel to lively laser tag, The Island has games for all ages. Try the three-story ropes course with zip lines and a free fall. Enjoy classics like bumper cars, mirror maze, or shooting gallery. Play arcade games, or brave the seven dimensions of the Dark Ride to battle zombies!
You'll be tuckered out, so head to a cozy Pigeon Forge cabin at the day's end. Reserve your vacation cabin today.