The Top 6 Fun Places to Eat in Pigeon Forge
Published Jul 31, 2020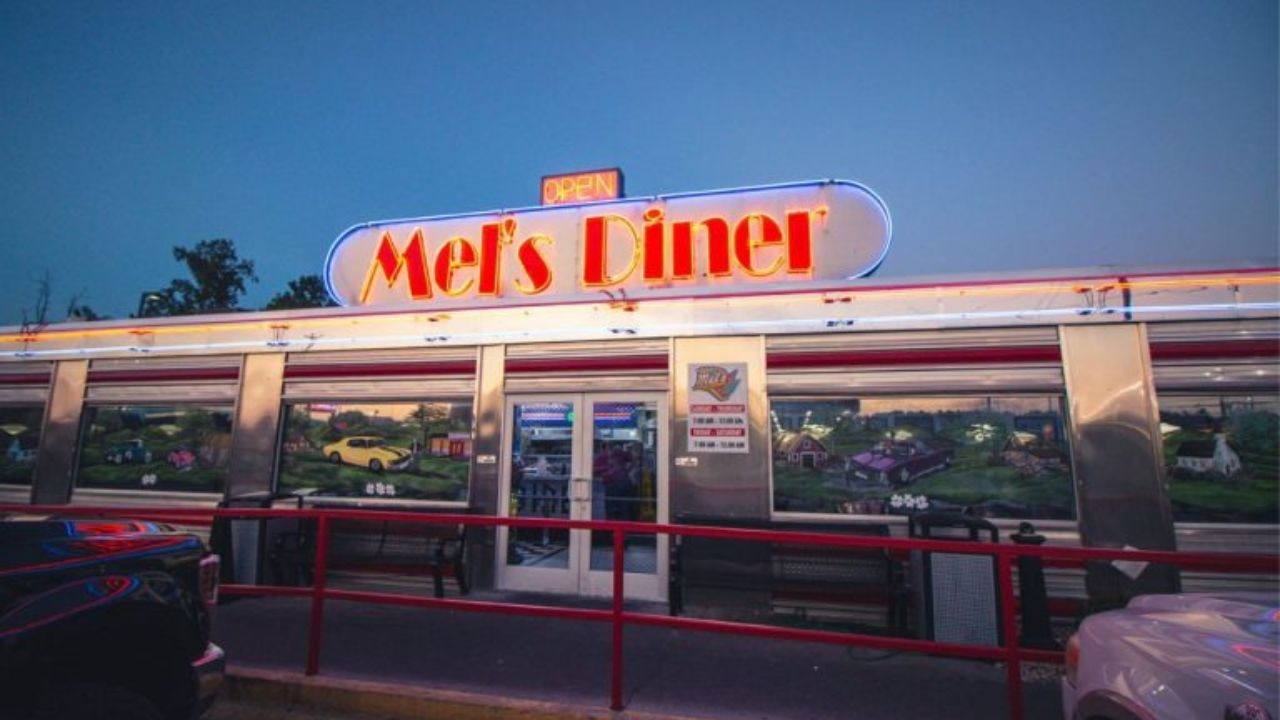 Eating out can be more than a meal. At these fun places to eat in Pigeon Forge, you can pretend you're in the tropics, Tokyo, or Italy for a while, or that you've traveled to the past! Check out these entertaining restaurants:
1. MARGARITAVILLE
Jimmy Buffett's island-themed restaurant brings its relaxed, tropical attitude to Pigeon Forge. Try "Burgers in Paradise," salads, entrees with plenty of teriyaki options, seafood, steak and more. Of course, the margaritas flow and you can taste-test several 'rita recipes at once. Margaritaville caters to kids too, with a kids' menu and colorful drinks. Enjoy the upbeat atmosphere here any time, but consider dining on a weeknight for easier seating.
2. MEL'S DINER
Time travel back to the tasty 1950s—burgers, a huge variety of sandwiches, hot dishes like meatloaf and chicken with dumplings. Breakfast served all day. Cakes, cobblers, sundaes and splits piled high with whipped cream. All these treats are served inside a classic, chrome diner, a true retro experience. Mel's Diner is budget-friendly, too, especially good for visitors who want hearty food that's affordable.
3. YOUR PIGEON FORGE CABIN RENTAL
Your Pigeon Forge cabin rental offers you and your guests a fully equipped kitchen so that you can prepare, cook and serve your favorite meals while staying in the with us in the Smoky Mountains. Gather everyone around the dining room table, take lunch outside or grab your favorite snack while staying in a beautiful cabin in Pigeon Forge.
4. LITTLE TOKYO
Little Tokyo gets top reviews for its sushi and hibachi grilled foods, cooked at your table. Combine your hibachi choices like chicken, shrimp and beef, and watch your chef dazzle with knife skills right in front of you. Little Tokyo gets busy, so consider trying the early bird dinner, or go for a lunch that's both entertaining and deliciously different.
5. DICK'S LAST RESORT
Dick's Last Resort promises food "with a side of sarcasm." This place serves more than ribs—it serves plenty of ribbing as servers poke fun and sling friendly insults. The crazy atmosphere stays family-friendly, and Dick's is good for groups of all ages looking for a raucous good time. The menu dishes up chicken wings, loads of shrimp, steak and chicken dishes, a kids' menu and more, including "Nashville hot chicken," a Tennessee classic.
6. BIG DADDY'S PIZZERIA
A "pizzeoli" (pizza chef) shapes handmade dough, tops it with fresh ingredients, then slides it into a wood-fired oven. The result: Pigeon Forge's crispiest Neapolitan style pizza. Big Daddy's Pizzeria offers 15 different pizzas, or you can choose your own toppings. Appetizers, salads, sandwiches and desserts round out the menu. To keep kids (or playful grown-ups) busy before or after the meal, the restaurant has its own arcade with classic and new games.