6 Popular Dinner Theaters in Pigeon Forge
Published Mar 25, 2022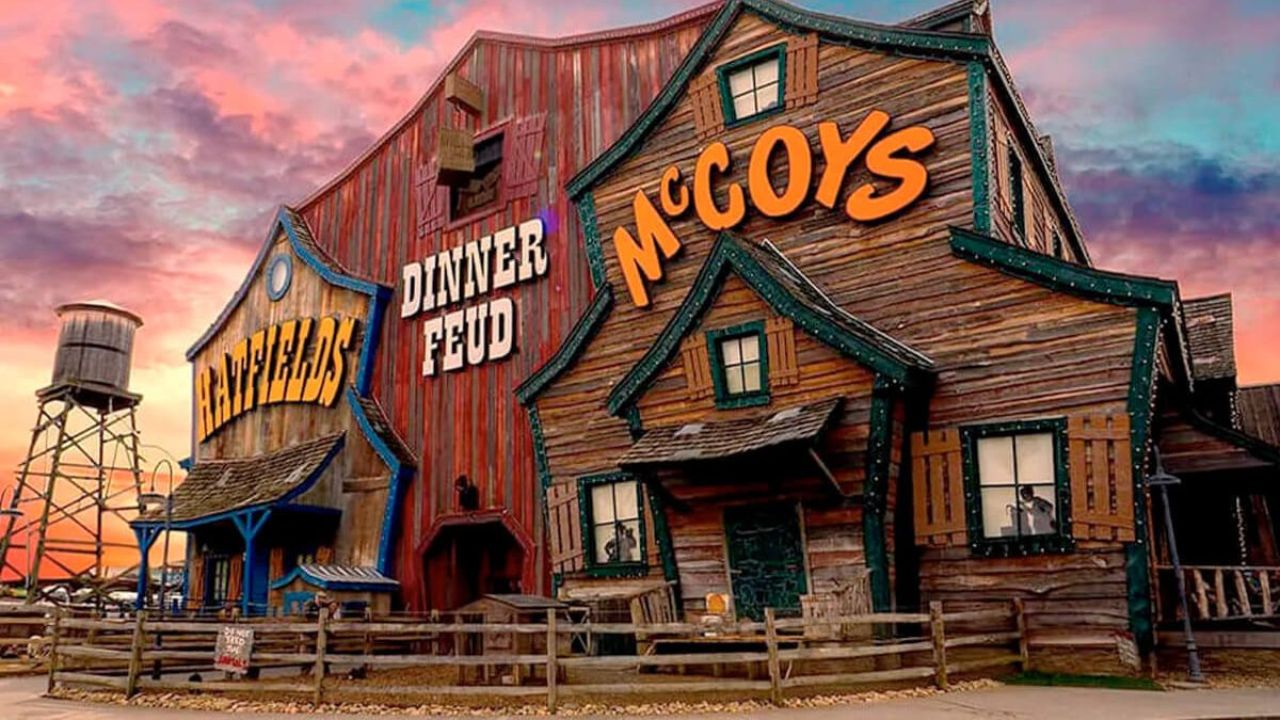 Pigeon Forge dinner theaters dish up hearty food and family-friendly entertainment. Get ready to tap your toes and lick your fingers at these six popular shows.
1. DOLLY PARTON'S STAMPEDE
Watch 32 high-stepping horses perform thrilling stunts at Dolly Parton's Stampede. Listen to sparkling patriotic musical numbers and relish the friendly competitions. Dine on a four-course feast with rotisserie chicken, pork loin, buttery corn on the cob, a tender baked potato, vegetable soup, and a hot apple turnover.
2. GREAT SMOKY MOUNTAIN MURDER MYSTERY DINNER SHOW
Fuel up on fried chicken, pulled pork, creamy mashed potatoes, and more–you'll need your energy to solve these tricky mysteries. Three murder mysteries unfold on stage. In "Marriage Can Be Murder," you're a guest at the worst wedding ever. "Who Shot the Sheriff?" is a Wild West musical comedy. A moonshining clan tries to avoid jail in "Moonshine Murders."
3. PIRATE'S VOYAGE DINNER AND SHOW
Your jaw will drop when you see two full-sized ships in an indoor lagoon, where mermaids dive and pirates swing from the masts and battle for treasure. Swords clash and cannons blaze while Blackbeard and his cronies keep the laughs coming at Pirate's Voyage in Pigeon Forge. Dine on ham, fried chicken, herbed baked potato, and corn on the cob. Find out what makes the "Walk the Plank Peach Turnover" every pirate's favorite treat!
4. HATFIELD & MCCOY DINNER FEUD
Join these feuding families for a down-home meal and side-splitting comedy. All ages will love the amazing stunts, jokes, songs, dances, and diving dogs–watch out if you're sitting in the swimming hole's splash zone! Chow down on chicken, pork barbecue, smashed 'taters, coleslaw, and a surprise dessert.
5. THE GRAND MAJESTIC'S DINE-IN SHOWS
Under one roof, the Grand Majestic Theater offers music, comedy, awe-inspiring magic, and holiday fun. Enjoy '50s and '60s pop in "Hit Parade," Motor City favorites in "Soul of Motown'' and Christmas tunes in "'Tis the Season." Magician Terry Evanswood astounds audiences with sleight of hand and grand illusions. Choose from the cafe menu served at your seat, with diner-style specials, appetizers, sweet treats, and more.
6. BIBLICAL TIMES DINNER THEATER
State-of-the-art audiovisuals create beautiful settings for this two-part show at Biblical Times Dinner Theater. Enjoy dinner while listening to gospel, contemporary worship songs, and classic hymns performed live. Then watch a drama bringing Bible heroes like Ruth, Peter, Joseph, and Moses to life. Dinner includes meatloaf, chicken, vegetables, salad, and dessert.
Stay in a Pigeon Forge cabin close to all these shows! Browse our vacation rental cabins now.