6 Ways to Stay Warm in the Smoky Mountains this Winter
Published Dec 24, 2020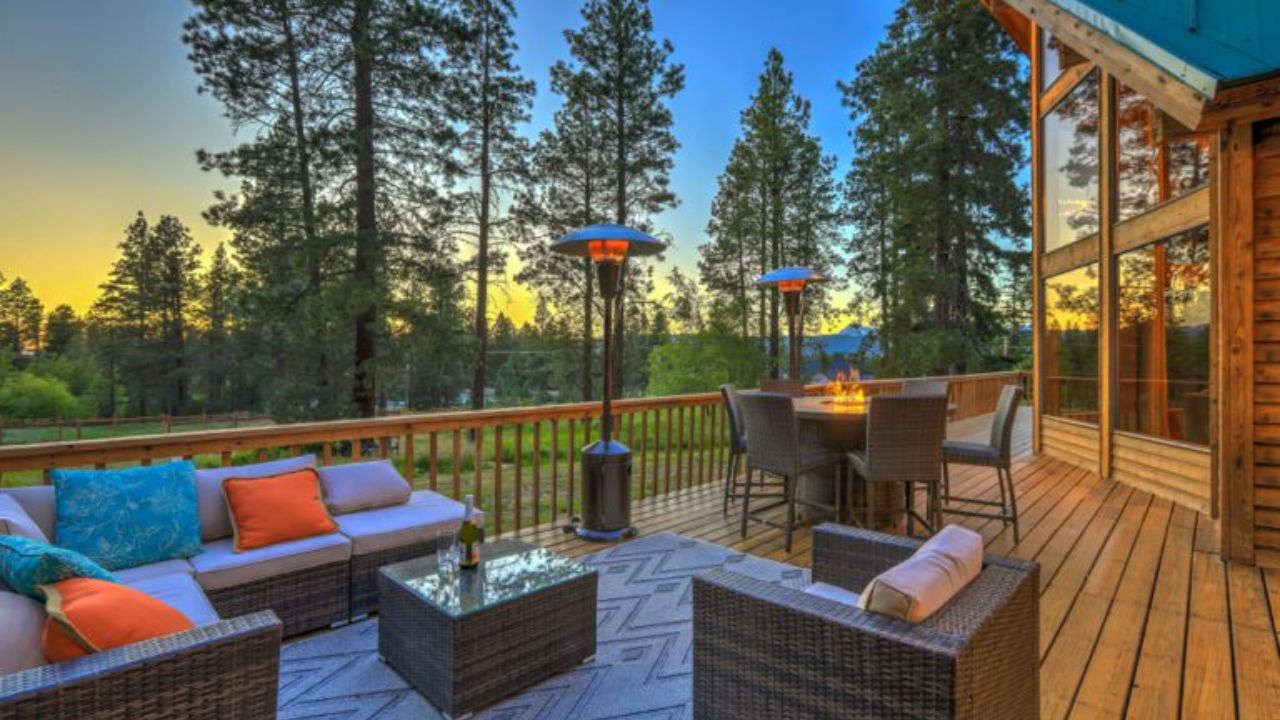 As frost blankets the Smoky Mountains this winter, come enjoy the sparkling view while staying toasty. Here are six ways to stay warm on your winter vacation.
1. COZY UP BY A CRACKLING FIRE.
A blazing fire is the ultimate coziness. Listen to the snap as your fire warms up the whole living room. Want a fireplace in your bedroom, too? We can make that happen! Check our listings for cabins with fireplaces.
Pick a cabin with an outdoor fire pit and enjoy nature while keeping warm. Make s'mores and tell stories around a wood fire, surrounded by serene mountains.
2. SOAK IN A HOT TUB OUTSIDE OR JETTED TUB INSIDE.
Hot tubs are an all-season treat, and there's likely to be one on your cabin's deck! Don your fluffiest robe and grab a thick towel. Once you're up to your neck in your private hot tub, you'll forget winter's cold even if you're gazing out on snowy peaks. Search for cabins with hot tubs.
Indoors, some cabins feature luxurious jetted tubs in the master bedroom. Let bubbling streams massage you, and emerge toasty warm.
3. INDULGE IN WARM MOONSHINE OR WINE.
Tennessee is famed for potent moonshine. Try a flavored moonshine warmed up. Sip apple pie moonshine on the deck while you stargaze. Taste warmed cinnamon moonshine while you put your feet up in the living room.
Bring a local wine back to your cabin and create a mulled wine recipe. Fruit wines are a specialty here, and pair well with spices and sliced fruit for delicious hot drinks.
4. GET WARM FROM INSIDE OUT WITH GREAT FOOD.
Your kitchen is fully equipped with everything you need to cook your family's favorite hot meals, or to test new recipes. You're on vacation, so why not experiment? And don't forget your cabin's outdoor grill just because it's winter.
5. PLAY TOURIST INDOORS.
Bask in steamy heat inside the lush Tropical Rainforest exhibit at Ripley's Aquarium of the Smokies. Take the kids to WonderWorks, with more than 100 hands-on exhibits to spark imaginations. Play glow-in-the dark, indoor mini-golf at Gatlin's Black Light Golf.
6. PLAY GAMES, WATCH MOVIES—AND CUDDLE.
When winter's chill descends, play games indoors. Try your skill at pool, or organize a family card or checkers tournament. Put your cabin's flat-screen TVs to work with a movie marathon. Movies are better when you're snuggled up with the family.
Plan your winter fun today. Finding cabins with hot tubs and fireplaces is easy.