8 Frightening and Fun Reasons to Spend Halloween in Gatlinburg
Published Apr 29, 2022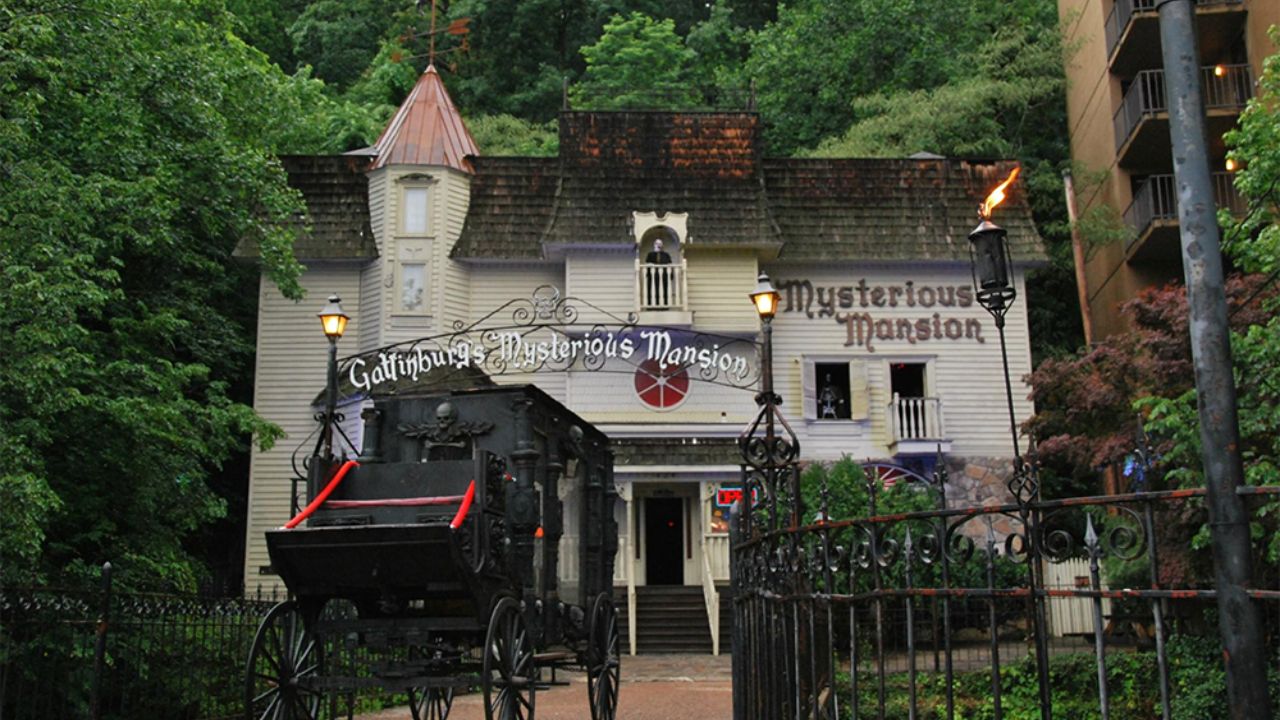 When fall wraps the mountains in colorful leaves, Halloween's around the creepy corner. No place scares up an unforgettable Halloween like Gatlinburg. Find out why in our guide to frightful fun you can only experience here!
1. Ripley's Haunted Adventure
October chills with Fright Nights every weekend at Ripley's Haunted Adventure. For Halloween, Ripley's creates a fear-fest with more ghouls, spine-tingling smells and sounds, and jump-out-of-your-skin surprises than ever.
2. The Mysterious Mansion
The Mysterious Mansion ratchets up your blood pressure with an extra-terrifying experience on October weekends. If the thought makes you tremble, try their less intense haunted house the rest of the week.
3. Trick or Treating at The Island
Come to The Island at Pigeon Forge for kid-friendly trick-or-treating from 5 p.m. to 7 p.m. Stay to watch the show fountain's colorful waters dance to spooky tunes. Stay for dinner or spend the day here enjoying rides and games before trick or treating.
4. Trick or Treat Kickoff Karnival
Local police and firefighters sponsor this Oct. 31 daytime celebration with costumed characters, candy, contests, and safety tips. Look for the Karnival on the plaza outside Ripley's Aquarium of the Smokies. Locals and visitors alike love this early, family-friendly event.
5. Ghostwalk of Gatlinburg
Visit scenes of real-life mayhem and murder in this hour-long tour. Your guide unveils supernatural legends through expert storytelling. This is no haunted house–it's a walkthrough haunted history. Children 12 and under are free with a paying adult, so the whole family can shudder together.
6. Appalachian GhostWalks
The Gatlinburg GhostWalk is a three-hour stroll covering frontier, Native American, and Prohibition-era ghost tales. Discover where spirits gather, hear about lost graves and haunted hotels, and learn how early settlers revisit their favorite haunts today.
7. Ghost and Haunt Tours of Gatlinburg
This two-hour walk immerses you in local lore. Learn about the Witch of Gatlinburg, wandering for two centuries. Find out how town founder Radford Gatlin stopped at nothing to get his way. Hear of ghostly Lydia and how she can help you from beyond the grave.
8. Dollywood's Great Pumpkin LumiNights
Thousands of glowing jack-o'-lanterns in towering displays light up the nights at Dollywood. The theme park promises not-so-scary entertainment, plus delicious treats with fall flavors. See Dollywood after dark!
Run home to your Gatlinburg vacation cabin. Jump into bed and pull the covers over your head if you're still scared! Book your definitely not haunted cabin today.