A Fun Filled July 4th Weekend in Gatlinburg
Published Jun 20, 2021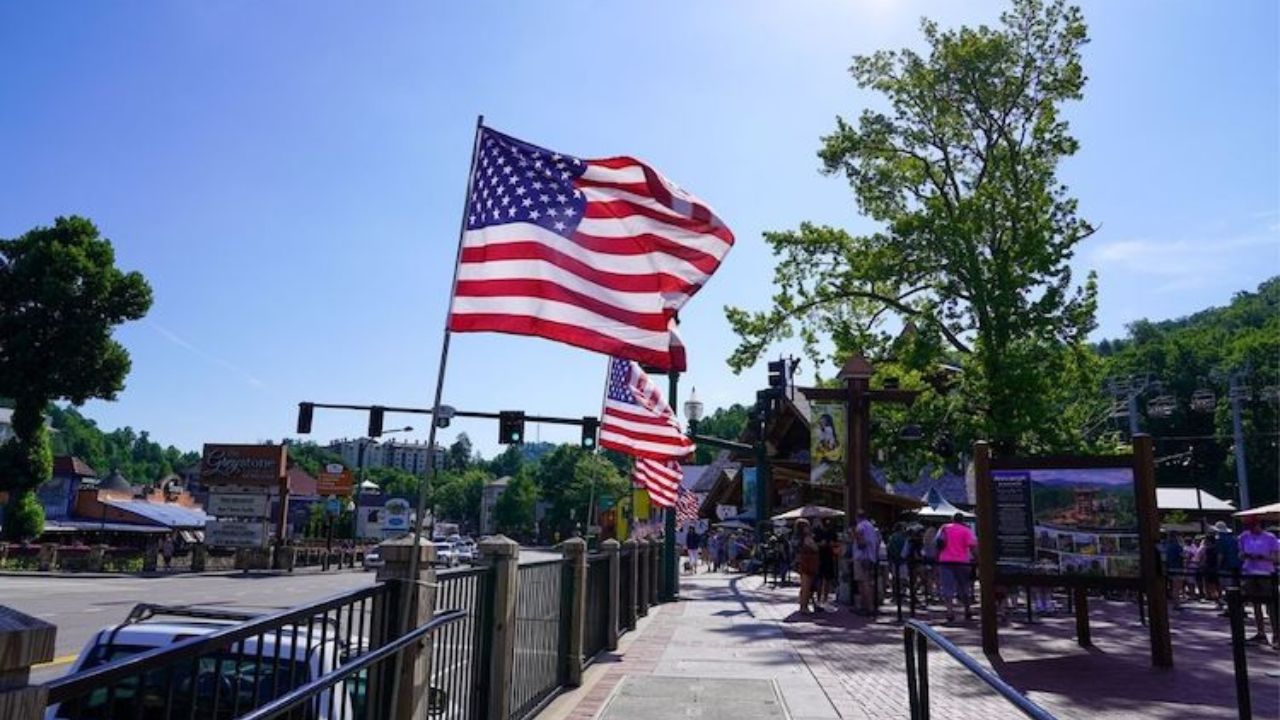 Gatlinburg welcomes you to celebrate a dazzling Fourth of July with music, fireworks, and a parade like no other, anywhere. Declare your independence from work and take a vacation in Gatlinburg to see the friendliest fun America has to offer.
1. THE NATION'S FIRST JULY 4 PARADE
Come enjoy this unique parade, always the first in the country--it kicks off at 12:01 a.m. on July 4! This year's midnight parade will honor first responders, veterans, military heroes, and frontline health care workers. Revel in the red, white, and blue as floats, bands, costumed characters, balloons, horseback riders, and more step down Gatlinburg's Parkway to entertain and inspire you. Be sure to stake out your viewing spot early on July 3 so you're ready when the clock strikes 12 that night!
2. THE RIVER RAFT REGATTA
Join in the fun at this annual tradition! Almost anything that floats can be an entry in this unmanned race for prizes, glory, and laughs. See what crazy crafts contestants devise, enter your own "trash" (store-bought) or "treasure" (hand-made) raft, or spend $2 on an official regatta rubber duck to represent you! Registration starts at 11 a.m. and the race begins at 1 p.m. on July 4.
3. PATRIOTIC TUNES
The whole July 4 weekend rings with the sounds of the 100th Army Band. The band will appear all over Gatlinburg so you're sure to catch them. On July 3, these military musicians perform at The Village, Reagan Terrace Mall, Ober Gatlinburg, and the Gatlinburg Convention Center. On July 4, the 100th Army Band plays at the Ripley's Aquarium Plaza at 9 p.m., building up to the fireworks display at 10.
4. A SPARKLING FIREWORKS FINALE
At more than 400 feet high, the iconic Gatlinburg Space Needle is the ideal spot for launching dazzling fireworks. Don't miss this brilliant display of "the rockets' red glare, the bombs bursting in air" to mark the country's birthday. The Fireworks Finale begins at 10 p.m. on July 4, and it's visible from all over Gatlinburg. Arrive in time to hear the 100th Army Band play, then look at the heavens for Gatlinburg's farewell to July 4.
After a long day of festivities, you'll love retreating to a comfortable, cool cabin to relax. Come to Gatlinburg to celebrate Independence Day. Reserve your vacation cabin today.