A Quick Guide to Dollywood's Smoky Mountain Summer Celebration
Published Jul 6, 2022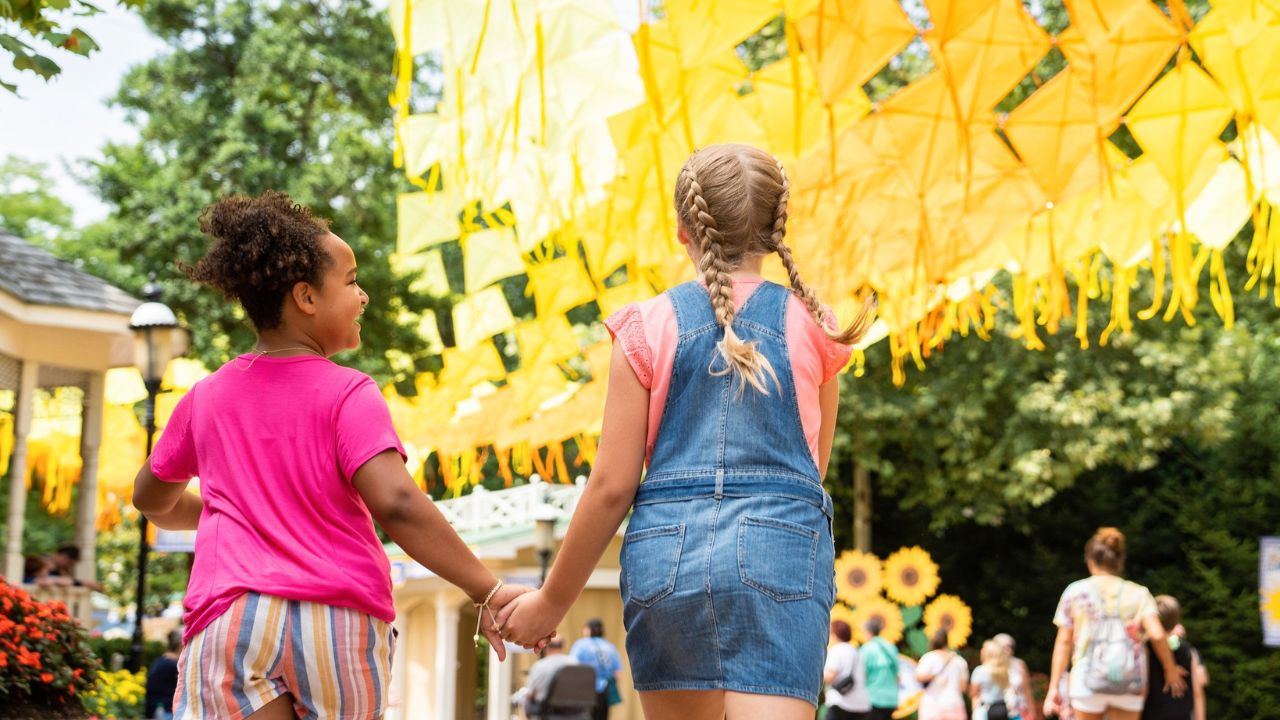 Dollywood's Smoky Mountain Summer Celebration lights up warm nights with light shows and cools off summer days with entertainment, through Aug. 7. Be sure to catch these highlights!
LIGHTED DRONES AND FIREWORKS
Lighted drones form moving pictures in the night sky as Dolly's hit songs fill the air over Wildwood Grove! Stay late so you don't miss the Sweet Summer Nights drone show at 9:40 p.m. nightly. A gigantic butterfly flutters overhead, a charming couple shares a smooch, a classic boombox grooves to the music, and much more. The drone dance gives way to old-fashioned fireworks.
SWEET SUMMER NIGHTS DANCE PARTY
Join dancers on the streets of Wildwood Grove for a half-hour dance party before the drone show begins. Dance parties at 8:45 and 9:15 p.m. every night will rev you up for the finale in the sky.
GAZILLION BUBBLE SHOW
The Gazillion Bubble Show: Aurora returns, lifting spirits with countless colorful bubbles to delight kids and parents alike. You've never seen anything like this unique 45-minute show that fills the theater with bubbles.
HYDRO JIVE JUNCTION
Even a simple repair turns into a musical moment here in Dollywood! When a worker tries to fix a fire hydrant at the Pines Theater, more than water bursts out–a 10-minute dance party pops up, with singers belting familiar favorites like "Splish Splash" and "Singing in the Rain."
LIQUID BEATS
Watch for the crazy landscapers in Market Square. They're here to do more than just tend flowers. Buckets turn into drums as these gardeners go wild with percussive beats and cool off in the adorable garden hose fountain!
MORE ENTERTAINMENT
Shows pop up all over Dollywood during the Smoky Mountain Summer Celebration. At the Heartsong Theater, kids will love "The Little Engine That Could" and "Violet the Pilot." Around the park, listen for a capella singing by the Tones, bluegrass from the Smoky Mountain String Band, gospel by the Kingdom Heirs and so much more.
FAVORITE SUMMER FOODS
Enjoy a menu created just for summer: Luscious lemonades and floats, savory bites from Southern-fried corn to BBQ pork nachos, and sweets like funnel cakes, cookies, and waffles topped with ice cream.
Stay close to Dollywood so you spend your time at the park, not in your car! Book a Pigeon Forge vacation cabin from Colonial Properties Cabin & Resort Rentals now.