Top 6 Adventurous Things for Couples to Do in the Smoky Mountains
Published Jul 9, 2022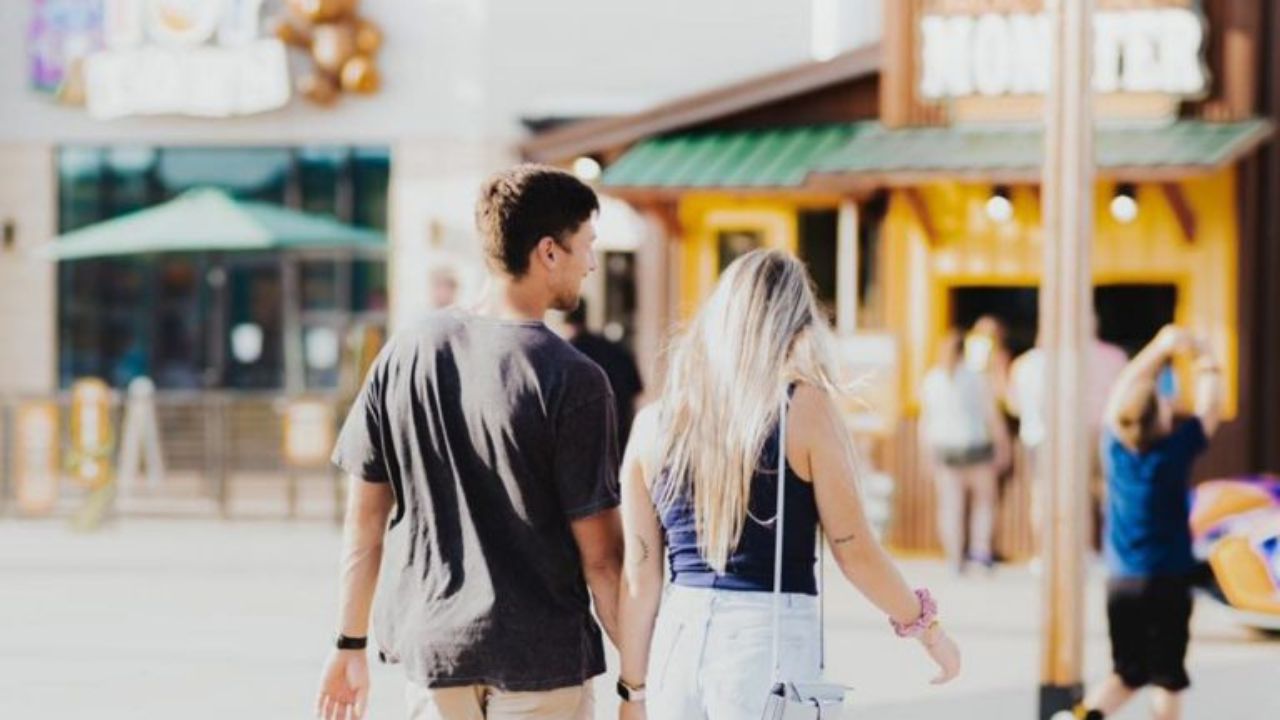 Bond with your sweetheart over heart-pounding adventures that get your adrenaline pumping. Couples will love making memories with these six challenging outings.
1. CONQUER A MONSTER
Mountain Monster is Pigeon Forge's newest wild ride. The Monster Fall is a 200-foot drop with only a lap belt around you and nothing to hold onto. Monster Launch propels you 170 feet straight up. Monster Dive is a one-of-a-kind super-swing: You're hauled up 200 feet, then released into a wild dive before suddenly soaring upward.
2. PRETEND YOU'RE LUMBERJACKS
Discover lumberjack skills you didn't know you had. At Paula Deen's Lumberjack Adventure Park, try the lumberjack-themed ropes course, speed climb a tree trunk and leap from 80-foot free fall jumps. Team up to stand on a log in the water and roll it without falling off! Finish on the unique zipline roller coaster, where you ride zipline-style suspended beneath a twisting, coaster-like track.
3. TAKE A ROMANTIC HIKE
If challenging trails are your shared passion, you'll love the Smokies. Cheer each other on to reach Ramsey Cascades–the eight-mile round trip isn't far for avid hikers, but the 2,200-foot gain in elevation and the steep finish are memorable! It's just one of many romantic hikes ideal for two.
4. SHOOT THE RAPIDS
Whitewater rafting is huge here. With plenty of rafting outfitters to choose from, you'll find the right guide for your couples trip, whether it's your first time or your hundred-and-first.
5. TRY DOLLYWOOD'S WILDEST COASTERS
Dollywood thrills with roller coasters for couples who defy gravity together. Hold your honey's hand as you scream, 20 stories high, on the Lightning Rod. Hold on tighter when you board the Wild Eagle, where you ride suspended with nothing but air above and below you!
6. RACE ON SIDE BY SIDE ZIPLINES
Compete on side by side "dueling" ziplines at Anakeesta. After you've flown through the treetops together, relax with a local craft beer or cocktail at the park's Bar at the Top of the World.
Complete your couples' vacation with a cozy, luxurious one-bedroom cabin. We've got rental cabins perfect for your private getaway–reserve one today!