How to Have the Best Day Ever at Dollywood's Splash Country
Published Jun 17, 2022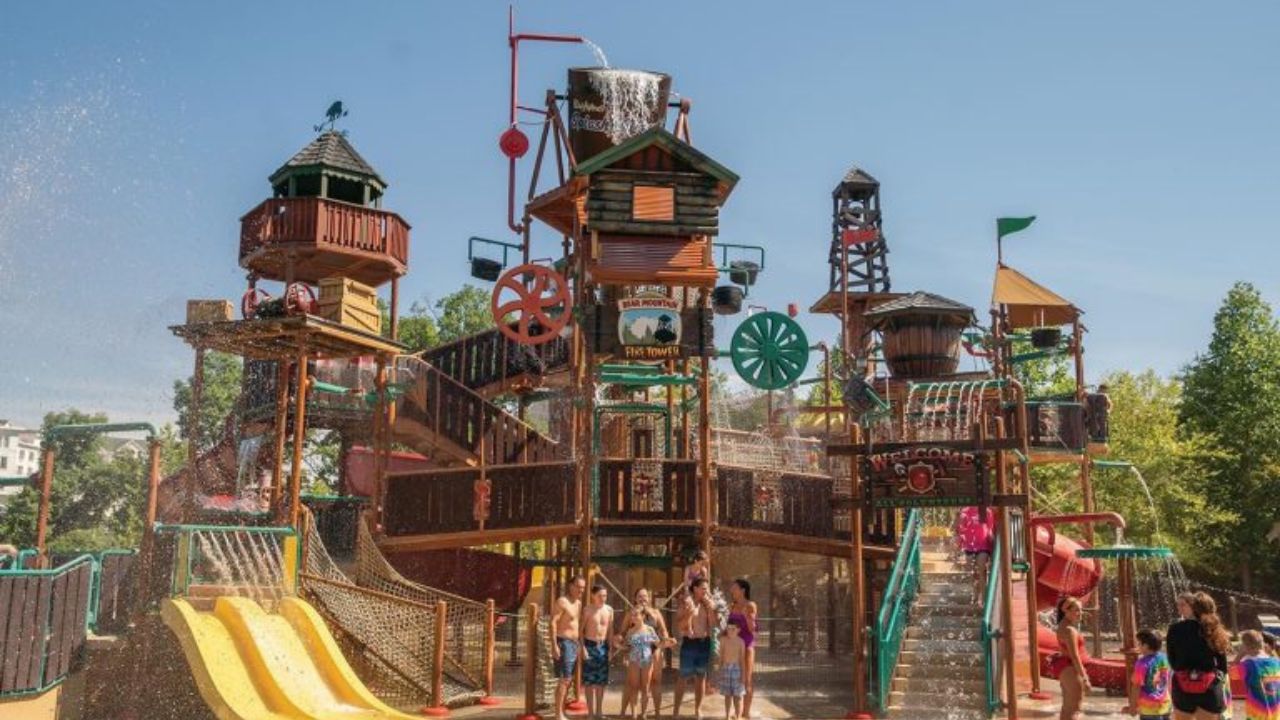 Sizzling summer day in the Smokies? Come to Splash Country and cool off in refreshing water here at Dollywood's sister park. The big news in 2022: Splash Country's Little Creek Falls has a new play space that's more welcoming to wheelchair users, those with sensory processing disorders, and toddlers.
Use our tips to get the most out of Splash Country:
1. CONSIDER A MULTI-DAY TICKET
With a two-day ticket costing only $20 more than a one-day ticket, consider spending more than one day sliding and swimming here.
One day: $54.95 for adults (ages 10-61), $44.95 for kids ages 4-9, and seniors 61 and up.
Two day: $74.95 for adults, $64.95 for kids and seniors.
Three days: $84.95 for adults, $74.95 for kids and seniors.
2. GET A COMBO TICKET WITH DOLLYWOOD
Check out one- to three-day multi-park tickets letting you combine a visit to Splash Country and Dollywood. If you'll be returning, a Dollywood Two-Park Gold Season Pass could be your best bargain, at $269 for adults.
3. SAVE TIME, SKIP LINES
Buy a TimeSaver H2O Line Management Pass and you get expedited access to your chosen attractions! The $55 TimeSaver gives you expedited access eight times a day, while the $70 TimeSaver H2O Unlimited gives you unlimited expedited access.
4. RENT A PRIVATE ESCAPE
Ensure you've got a shady spot that's all yours, all day, by renting one of these:
Retreats. Enjoy 200 square feet of shaded space plus 100 square feet of sun deck, with a TV, ceiling fan, dining table and chairs, four lounge chairs, and delivery of entrees and drinks.
Deluxe retreats. All the amenities of retreats plus couches, a refrigerator, and a bar counter with stools.
Canopies. Get a private canopy and two lounge chairs.
Luxury Loungers. Rent two lounge chairs that share a folding canopy you adjust as the sun moves.
6. COME FOR THE MUSIC
On Too Hot Tuesdays, a DJ spins tunes from hip hop to beach pop to Dolly Parton, from noon until 3 p.m. at the Mountain Waves pool. On Saturdays from noon until 5 p.m., Mountain Waves hosts the Splash Bash with live music.
7. CHECK OUT THE TASTY MENUS
New in 2022, Splash Country features a mac and cheese food truck. Eateries dish up everything from meals to snacks to ice cream, so you'll never go hungry.
Choose a vacation rental cabin close to Splash Country. Browse our cabin listings now!