Escape on a Dime: The Benefits of Budget-Friendly Smoky Mountain Cabins
Published Nov 20, 2023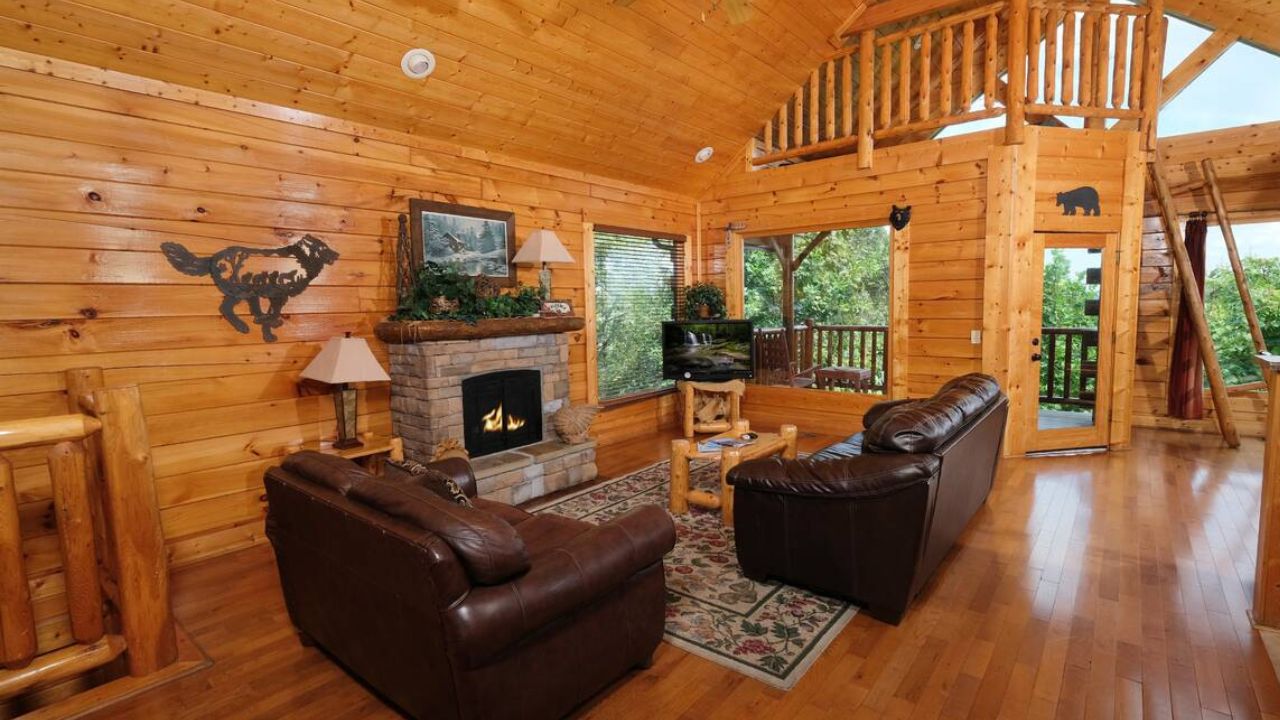 Vacationing on a budget? You don't have to sacrifice amenities, privacy or convenient locations. Get these benefits, and more, when you stay in a Smokies cabin. Cabins can cost less per person, per night, than most hotels.
More Privacy
In a hotel, you pay to share walls with strangers. Who needs that? Relish the privacy of your own cabin. Light a cheery blaze in the fireplace, then stretch out on the sofa. The only sounds you'll hear are the crackle of the flames. Beats hearing the folks next door!
More Space
Everyone gets space to spread out! Picture sunny living rooms with vaulted ceilings. Spacious decks. Game rooms to keep you entertained. Lofts with nooks for napping or watching TV. Even a one-bedroom cabin offers spaces to slip away for "me time" with a favorite podcast or a good book.
Closer to Nature
The Smokies' beauty draws people. In a cabin, you're saving money over staying in a hotel, plus you've got trees outside instead of parking lots. Watch for birds gliding past your deck, deer ambling by, or a black bear padding along! Throw open the windows and let in a fresh breeze. It's free!
Memorable Amenities
Saving money doesn't mean giving up quality amenities. When you rent a Smokies cabin, take your pick of outdoor hot tubs, indoor jetted tubs, game rooms, fire pits and more. Pro tip: Select a cabin in a resort area. These cabins often include access to swimming pools and workout rooms, for no extra charge.
Food You Love
Your cabin kitchen saves you dough when you eat out less and cook your favorite recipes instead. On average, vacationers spend $46 per person, per day, eating out. Save that cabbage to spend on fun! Each Colonial Properties cabin comes stocked with all the cookware you need. Bonus: Eat on your schedule, not a restaurant's.
Great Locations
U.S. News and World Report ranked Gatlinburg No. 14 on its 2023 list of America's best cheap vacations, praising the area's free activities. In any Gatlinburg or Pigeon Forge cabin, you're near Great Smoky Mountains National Park, where historic sites, hiking trails and serene picnic spots are free. Local events like Winterfest, Wilderness Wildlife Week and Fourth of July festivities cost nothing.
At money-saving nightly rates, cabins offer better privacy, more space and amenities all to yourself. Reserve a Smoky Mountains cabin today.