Cabins Close to Downtown Pigeon Forge
Published May 6, 2019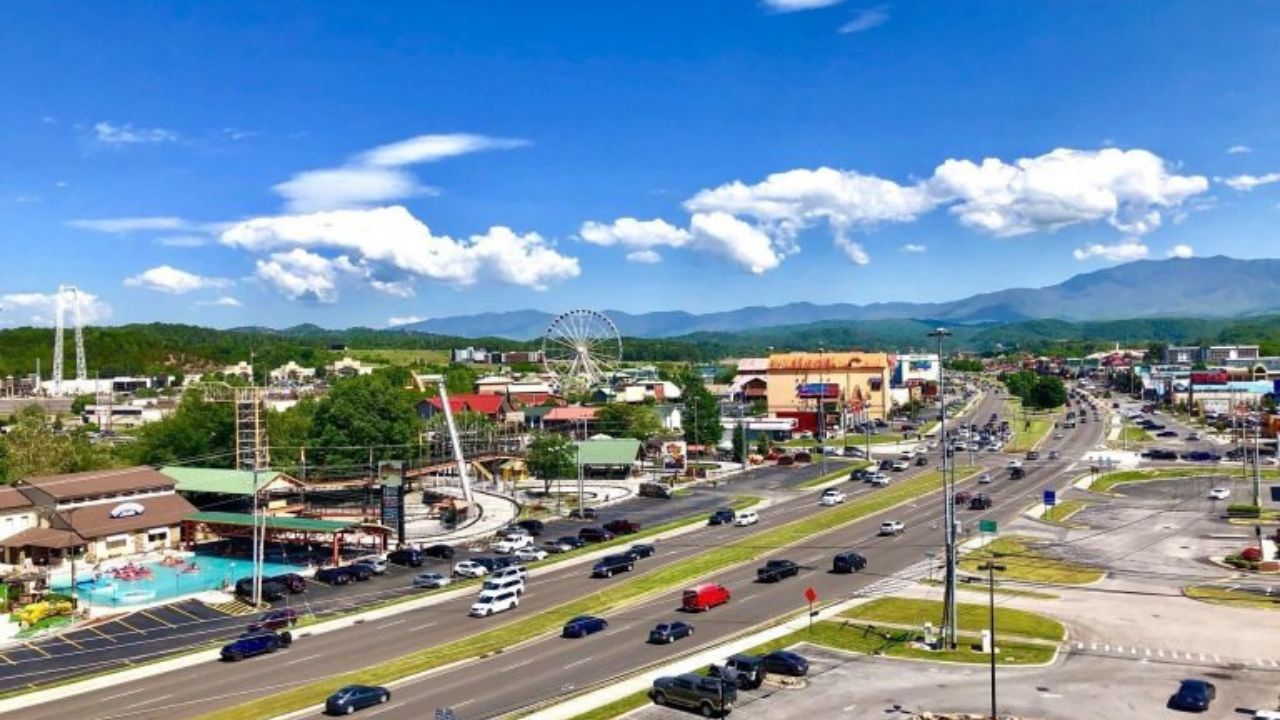 We have a great selection of beautiful cabin rentals located close to downtown Pigeon Forge. Choose the perfect vacation cabin located near the Parkway, shopping, dining, and attractions. Our Pigeon Forge cabins near downtown are wonderful options for those looking for an amazing getaway, yet want to be near all of the downtown Pigeon Forge, Tennessee action.
Distance to Pigeon Forge Parkway: 0.2 miles
Alpine Mountain Village is a beautiful log cabin resort community featuring an outdoor swimming pool and an on-site wedding chapel. Our selection of Pigeon Forge cabins in Alpine Mountain Village are convenient to the Hollywood Wax Museum, Paul Deen's Lumberjack Feud, The Hatfield and McCoy Dinner Show, and much more.
Distance to Pigeon Forge Parkway: 1.1 miles
Blackberry Ridge Resort is conveniently located off of traffic light #3 in downtown Pigeon Forge, giving our guests easy access to the Pigeon Forge Parkway via Wears Valley Road. Blackberry Ridge offers a waterfall entrance and a resort swimming pool. Guests staying at Blackberry Ridge Resort have easy access to The Track, The Smoky Mountain Alpine Coaster, The Island, and many other fabulous Pigeon Forge destinations.
Distance to Pigeon Forge Parkway: 3.3 miles
Hidden Springs Resort is the closest log cabin rental community to Dollywood Theme Park in Pigeon Forge. Hidden Springs Resort features a gated entrance and a year-round resort swimming pool. Our guests staying at Hidden Springs love the convenience of being close to Dollywood, The Old Mill, The Island, and other wonderful Pigeon Forge attractions.
Distance to Pigeon Forge Parkway: 0.9 miles
Woodridge Village is a quiet mountain community located just a short distance from the downtown Pigeon Forge Parkway. Guests visiting Woodridge Village love its convenient location off of traffic light #3 near The Island, Pigeon Forge Snow, and great dining options like Mel's Diner and Calhoun's Restaurant.
Distance to Pigeon Forge Parkway: 0.7 mile
Located in the heart of downtown Pigeon Forge is Brookstone Village. This beautiful resort community is located near Dolly Parton's Stampede, The Old Mill Restaurant, Gaucho Urbano Brazilian Steakhouse, and many other great downtown Pigeon Forge attractions. Brookstone Village features a seasonal outdoor swimming pool for guests to enjoy.
There are many wonderful Pigeon Forge cabins to choose from and each one offers something special. No matter what you're looking for in a cabin, we have the perfect option for you. Our cabins near downtown Pigeon Forge offer convenient access to all of the shopping, dining, and attractions that this unique city has to offer. So why wait? Plan your Pigeon Forge cabin vacation today!