4 Reasons Cabins in the Smokies Are Perfect for Group Vacations
Published Aug 26, 2022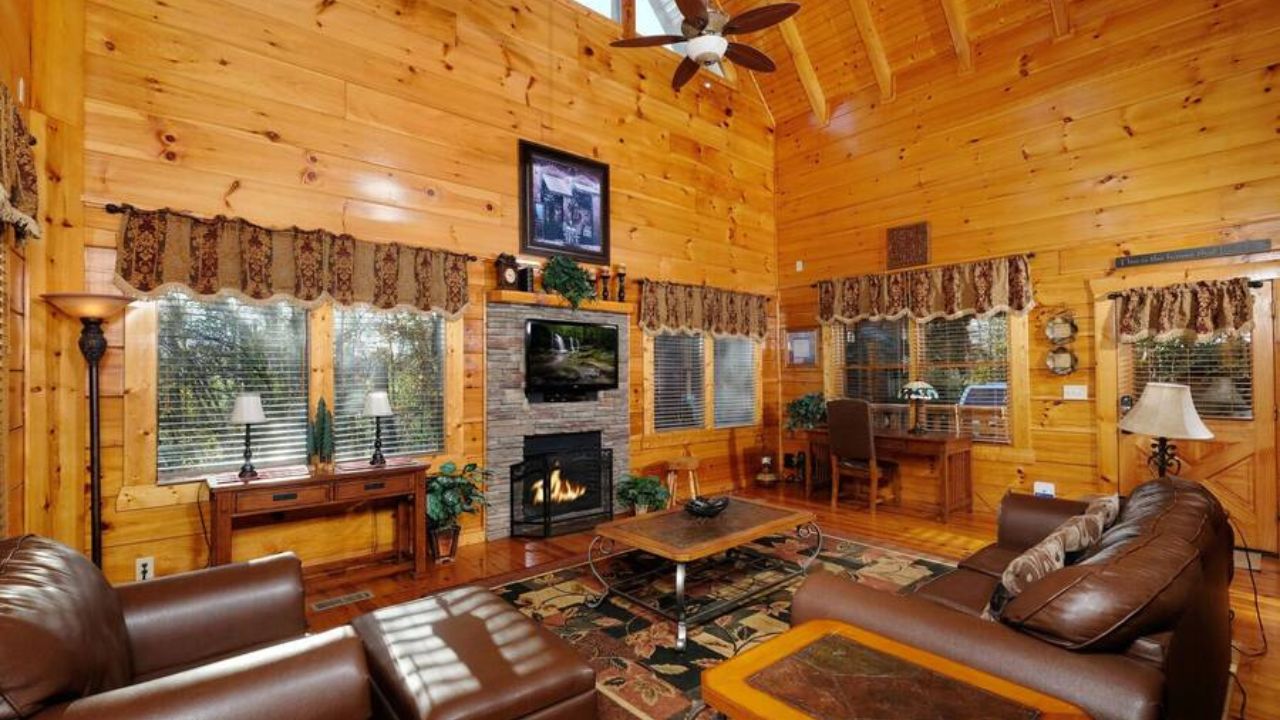 If you and your friends or family are planning a memorable getaway, look no further than the breathtaking Great Smoky Mountains. Nestled amidst this stunning natural beauty are cabins offered by Colonial Properties, providing the ideal setting for an unforgettable group vacation. Here are four compelling reasons why cabins in the Smokies, rented from Colonial Properties, are the perfect choice for your next group adventure:
1. Space for Everyone
One of the most significant advantages of opting for a cabin rental is the ample space it offers. Colonial Properties boasts a wide array of cabins in various sizes, accommodating groups of all sizes. Whether you have a small group or a large one, there's a cabin that will perfectly fit your needs. Unlike cramped hotel rooms, cabins provide separate bedrooms, living spaces, and outdoor areas where everyone can spread out, relax, and enjoy each other's company without feeling crowded.
2. Spectacular Views and Natural Surroundings
The Smoky Mountains are renowned for their awe-inspiring beauty, and staying in a cabin from Colonial Properties allows you to immerse yourselves in these breathtaking surroundings. Imagine waking up to panoramic views of mist-covered mountains, or sipping a cup of coffee on the deck while the sun rises over the peaks. Nature trails, wildlife, and picturesque landscapes are just steps away from your cabin, providing the perfect backdrop for group hikes, photography sessions, and outdoor bonding experiences.
3. Unmatched Amenities
Colonial Properties takes pride in offering cabins that come equipped with a plethora of amenities to enhance your group vacation experience. From fully stocked kitchens for group meal preparations to hot tubs that offer relaxation under the stars, these cabins are designed to cater to your every need. Many cabins feature game rooms, home theaters, and even private swimming pools, ensuring that there's never a dull moment for your group during your stay.
4. Bonding and Shared Experiences
A group vacation in the Smokies allows you and your companions to share unforgettable experiences and create lasting memories together. Whether it's gathering around the fireplace for stories, playing games, or enjoying a barbecue on the deck, cabins foster an environment that encourages bonding and togetherness. Away from the distractions of daily life, your group can truly connect and enjoy quality time in each other's company.
Why Choose Colonial Properties
Colonial Properties stands out as a reliable and reputable cabin rental company in the Smoky Mountains region. With years of experience in the hospitality industry, they understand the needs of group travelers and have a wide selection of cabins to suit different preferences and group sizes. Their cabins are well-maintained, offer modern amenities, and are located conveniently close to popular attractions and outdoor activities.
In addition to their excellent service and accommodations, Colonial Properties provides a seamless booking process, ensuring that your group can focus on the excitement of your upcoming vacation without any unnecessary hassles.
When planning your next group vacation, consider the beauty and serenity of the Smoky Mountains. By renting a cabin from Colonial Properties, you'll have the opportunity to create cherished memories with your loved ones, surrounded by nature's splendor and the comfort of a well-appointed cabin. The spaciousness, amenities, and stunning surroundings will undoubtedly make your trip to the Smokies an experience that you and your group will cherish for years to come. So, pack your bags, bring your sense of adventure, and get ready for an unforgettable group vacation in the Great Smoky Mountains!