5 Benefits of Staying in Cabins with a View in Gatlinburg
Published Aug 9, 2022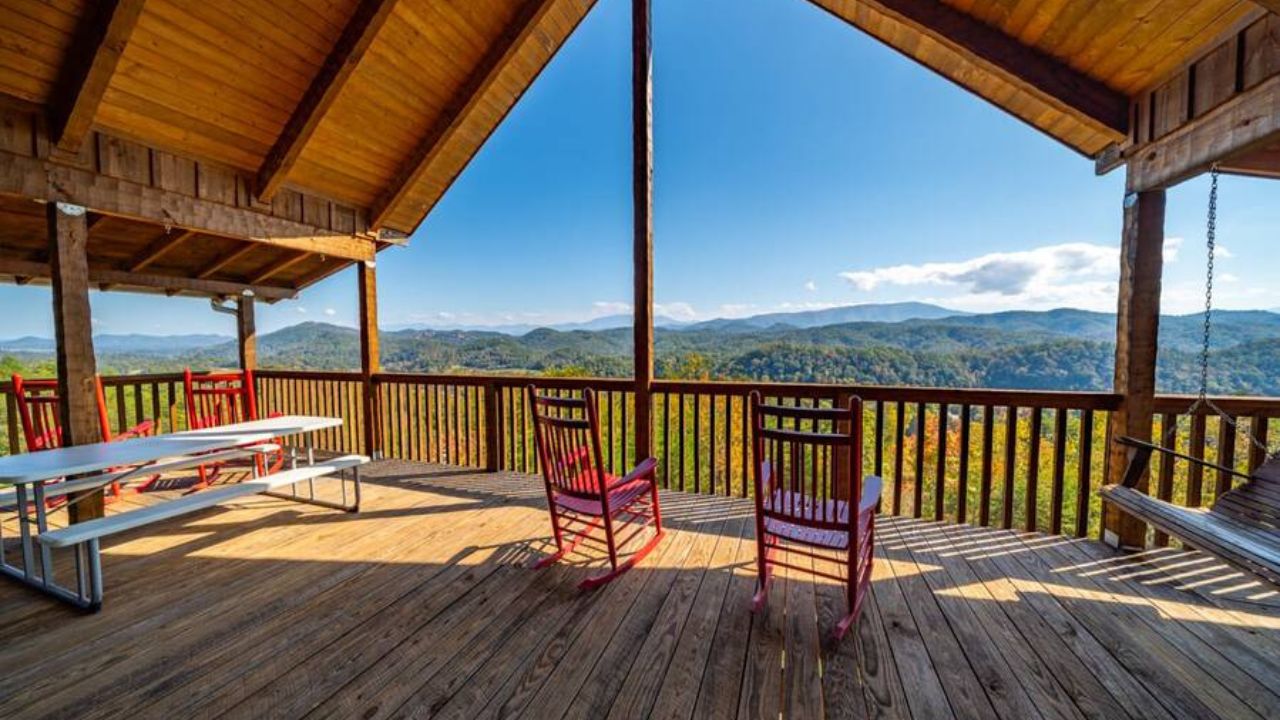 When it comes to planning a vacation, finding the perfect accommodation is key to creating a memorable experience. Gatlinburg, nestled in the heart of the Great Smoky Mountains, offers a plethora of lodging options, but staying in a cabin with a view is truly a remarkable choice. The breathtaking vistas, serene ambiance, and close proximity to nature make cabin rentals with stunning views an irresistible option for travelers seeking tranquility and connection with the natural world.
1. Unparalleled Natural Beauty
Gatlinburg is renowned for its picturesque landscapes, and staying in a cabin with a view allows you to immerse yourself in the area's breathtaking natural beauty. Imagine waking up to the sight of majestic mountains, lush forests, or flowing rivers right outside your window. The ever-changing colors of the seasons and the tranquility of nature create an ambiance that is truly awe-inspiring, offering a peaceful retreat from the hustle and bustle of everyday life.
2. Serene and Relaxing Environment
One of the significant advantages of staying in a cabin with a view in Gatlinburg is the opportunity to enjoy a serene and relaxing environment. Away from the noise and distractions of the city, cabins provide a peaceful escape where you can unwind and rejuvenate. You can savor a cup of coffee on your private deck while being serenaded by birdsong, or simply sit back and immerse yourself in the tranquility of nature. The calm and soothing atmosphere of the mountains will leave you feeling refreshed and rejuvenated.
3. Privacy and Seclusion
If privacy and seclusion are high on your list of priorities, then a cabin with a view in Gatlinburg is an ideal choice. Unlike traditional hotels, these cabins are often nestled in secluded locations, allowing you to enjoy a peaceful retreat away from the crowds. You can relish the beauty of the surroundings without interruptions, spending quality time with loved ones or enjoying a moment of solitude. The seclusion offered by these cabins enhances the overall experience and provides a sense of tranquility and exclusivity.
4. Outdoor Adventure at Your Doorstep
Gatlinburg is a paradise for outdoor enthusiasts, and staying in a cabin with a view puts you in close proximity to a plethora of outdoor activities. Whether you enjoy hiking, fishing, horseback riding, or simply exploring nature trails, you'll have easy access to a wide range of adventures. Wake up to the stunning views and embark on an exciting day of exploration, immersing yourself in the beauty of the Great Smoky Mountains. The convenience of having nature's playground right outside your doorstep is undoubtedly one of the greatest advantages of staying in these cabins.
5. Enhanced Amenities and Comfort
Contrary to popular belief, cabins with a view in Gatlinburg don't compromise on comfort and amenities. Many of these rentals are equipped with modern amenities such as fully-equipped kitchens, cozy living spaces, hot tubs, and fireplaces. You can enjoy the best of both worlds by relishing the luxuries and comforts of a well-appointed cabin while being surrounded by nature's grandeur. Whether you're traveling with family, friends, or a significant other, these cabins provide a comfortable and luxurious base for your Gatlinburg adventures.
Staying in a cabin with a view in Gatlinburg offers a host of benefits that elevate your vacation experience to new heights. The breathtaking natural beauty, serene ambiance, privacy, proximity to outdoor adventures, and enhanced amenities make these cabins an excellent choice for nature lovers and those seeking tranquility. Embrace the opportunity to reconnect with nature, unwind in a peaceful environment, and create cherished memories that will last a lifetime. So, when planning your next getaway to Gatlinburg, consider the magic of staying in a cabin with a view and embark on an unforgettable journey of relaxation and natural beauty.