Celebrate the Perfect Thanksgiving Day with Family in Pigeon Forge
Published Sep 30, 2021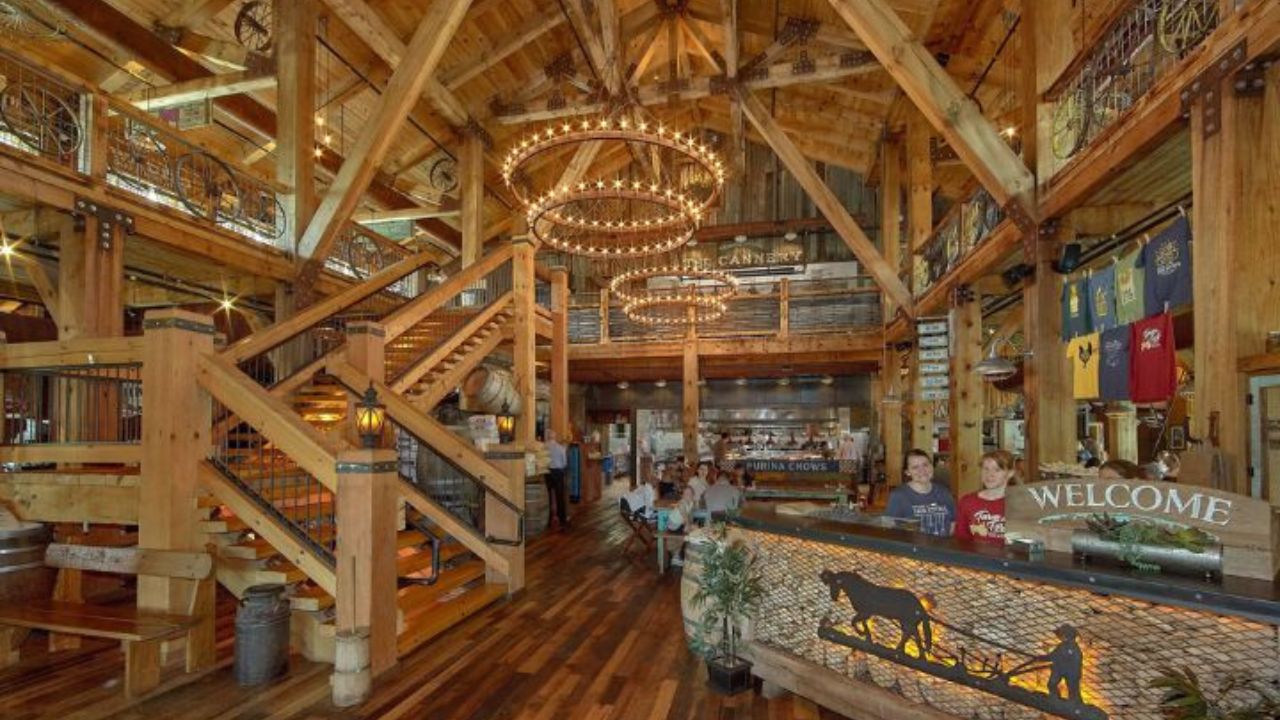 Pigeon Forge welcomes you to spend Thanksgiving right here. Local food lovingly prepared, fun shows to entertain you, holiday magic all around--you just might make a Smoky Mountain Thanksgiving your new tradition!
1. DINE IN AT YOUR CABIN
Eat a relaxed Thanksgiving dinner in your cabin. Whether you order takeout or whip up family favorites in your cabin's fully equipped kitchen, dining in means you can melt into the sofa right after dinner! You can make memories Thanksgiving night, with friendly competition at the pool table, an epic board game, or a movie marathon.
2. DINE OUT AT GREAT RESTAURANTS
Local restaurants welcome you with Smoky Mountains hospitality. Paula Deen's Family Kitchen will be open, dishing up Southern specialties. Mama's Farmhouse offers all the classics from turkey and ham to cobblers and pies. Enjoy the 1930s-themed decor at JT Hannah's Kitchen while you try their holiday menu. Eat at one of Pigeon Forge's most historic locations when you visit the Old Mill Restaurant for Thanksgiving dinner.
3. TAKE IN A SHOW
Pigeon Forge is famed for live shows, and Thanksgiving Day is no exception. Drop in on the Hatfield & McCoy Dinner Feud for comedy, singing and dancing, feats of strength, and stunts to amaze you. Eat a hearty meal while you root for one of these funny, feuding clans. For lovers of high seas adventures, hop on board Pirates Voyage Dinner & Show. While you eat a four-course meal, watch pirate crews battle for treasure in a real, indoor lagoon--beware of the splash zone!
4. WATCH HOLIDAY LIGHTS SPARKLE
Pigeon Forge's annual Winterfest is in full swing by Thanksgiving. Cruise this winter wonderland where more than five million lights decorate local landmarks and create holiday displays all over town.
5. WARM UP AT DOLLYWOOD
The legendary theme park is closed on Thanksgiving Day, but the days surrounding Thanksgiving are the ideal crisp, cool time to visit. The park's Smoky Mountain Christmas drapes everything in glistening lights. Chefs create seasonal dishes and drinks. Dollywood's talented performers break into holiday songs. All this, and more than 50 rides, too!
After your eyes are dazzled by lights and your stomach is full of treats, head back to your Colonial Properties rental cabin. Expect sweet dreams of your Pigeon Forge Thanksgiving.