Family Fun in Pigeon Forge: Top Attractions for All Ages
Published Sep 12, 2023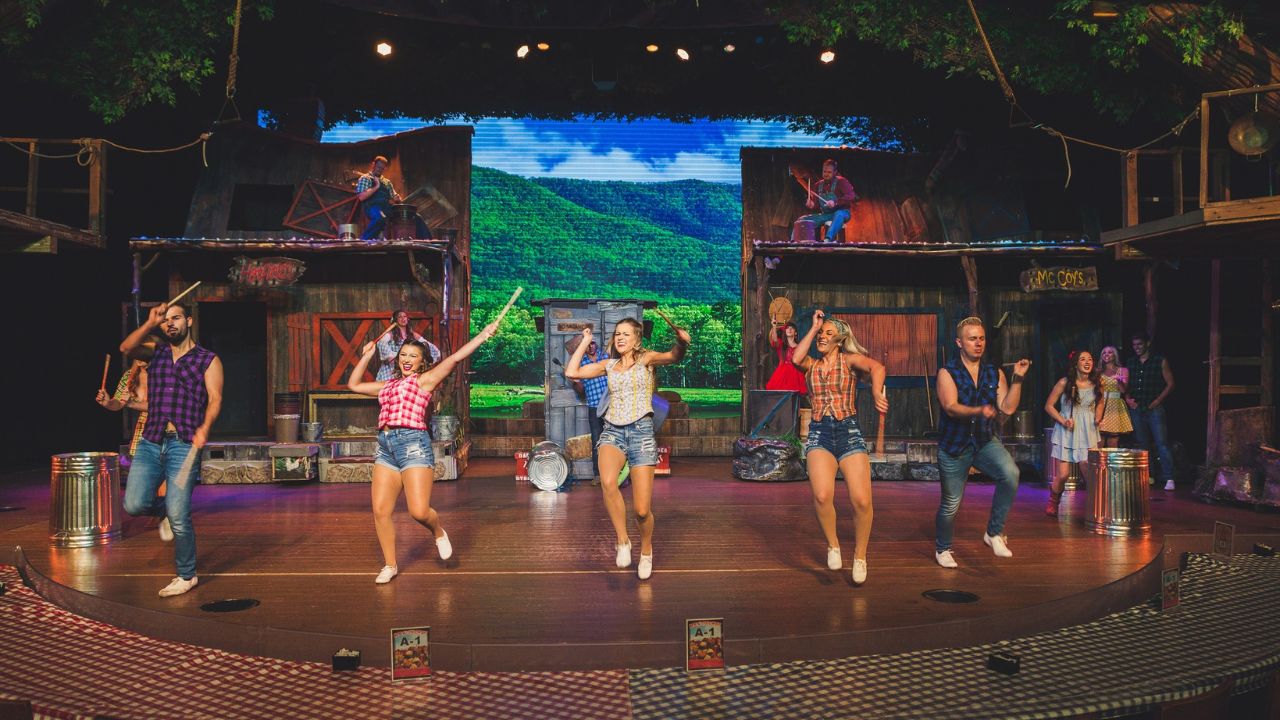 Pigeon Forge, Tennessee, is a destination that promises family fun around every corner. Nestled in the heart of the Smoky Mountains, this charming town offers an array of attractions that cater to visitors of all ages. From thrilling adventures to educational experiences, here are the top family attractions that make Pigeon Forge a must-visit destination:
1. Dollywood
No visit to Pigeon Forge is complete without a trip to Dollywood, the renowned theme park named after the legendary Dolly Parton. With a mix of heart-pounding roller coasters, family-friendly rides, live entertainment, and artisan craft shops, Dollywood has something for everyone in the family to enjoy. Don't miss the famous cinnamon bread at the Grist Mill!
2. Great Smoky Mountains National Park
Pigeon Forge serves as an ideal gateway to the Great Smoky Mountains National Park, offering numerous opportunities for family adventures. Explore scenic drives, go on hikes suited for all skill levels, and keep an eye out for wildlife. Cades Cove, mentioned earlier, is a family favorite for its wildlife viewing and historic structures.
3. WonderWorks
WonderWorks is an amusement park for the mind, featuring over 100 interactive exhibits that engage both young and old. With activities like a virtual roller coaster, a hurricane simulator, and a glow-in-the-dark ropes course, this is an educational and entertaining attraction rolled into one.
4. The Island in Pigeon Forge
The Island is a bustling entertainment complex that offers something for everyone. Enjoy the dancing fountains, ride the Great Smoky Mountain Wheel for panoramic views, or explore the numerous shops and eateries. Kids will love the various games, including an old-fashioned carousel and a ropes course.
5. Titanic Museum Attraction
Step back in time and experience the grandeur of the RMS Titanic at this educational museum. Interactive exhibits and guided tours provide insight into the ship's history, making it both entertaining and informative for the whole family.
6. Alcatraz East Crime Museum
Budding detectives and history enthusiasts will enjoy exploring the Alcatraz East Crime Museum. This unique attraction showcases the history of American crime and law enforcement, featuring artifacts and interactive exhibits that engage visitors of all ages.
7. Hatfield & McCoy Dinner Feud
For a taste of southern hospitality and entertainment, the Hatfield & McCoy Dinner Feud is a delightful dinner show that combines humor, music, and mouthwatering southern cuisine. It's a great way for families to share a meal and some laughs.
8. Outdoor Adventures
Pigeon Forge offers a plethora of outdoor adventures, including zip lining, horseback riding, and tubing down the Little Pigeon River. These activities allow families to soak in the natural beauty of the Smoky Mountains while creating lasting memories.
Pigeon Forge, Tennessee, truly caters to families with its diverse range of attractions. Whether you're seeking thrills, educational experiences, or simply a dose of Southern charm, this vibrant town has it all. Plan your visit to Pigeon Forge and embark on a family adventure you'll cherish for years to come.