8 Free Things to Do in Pigeon Forge
Published Nov 27, 2019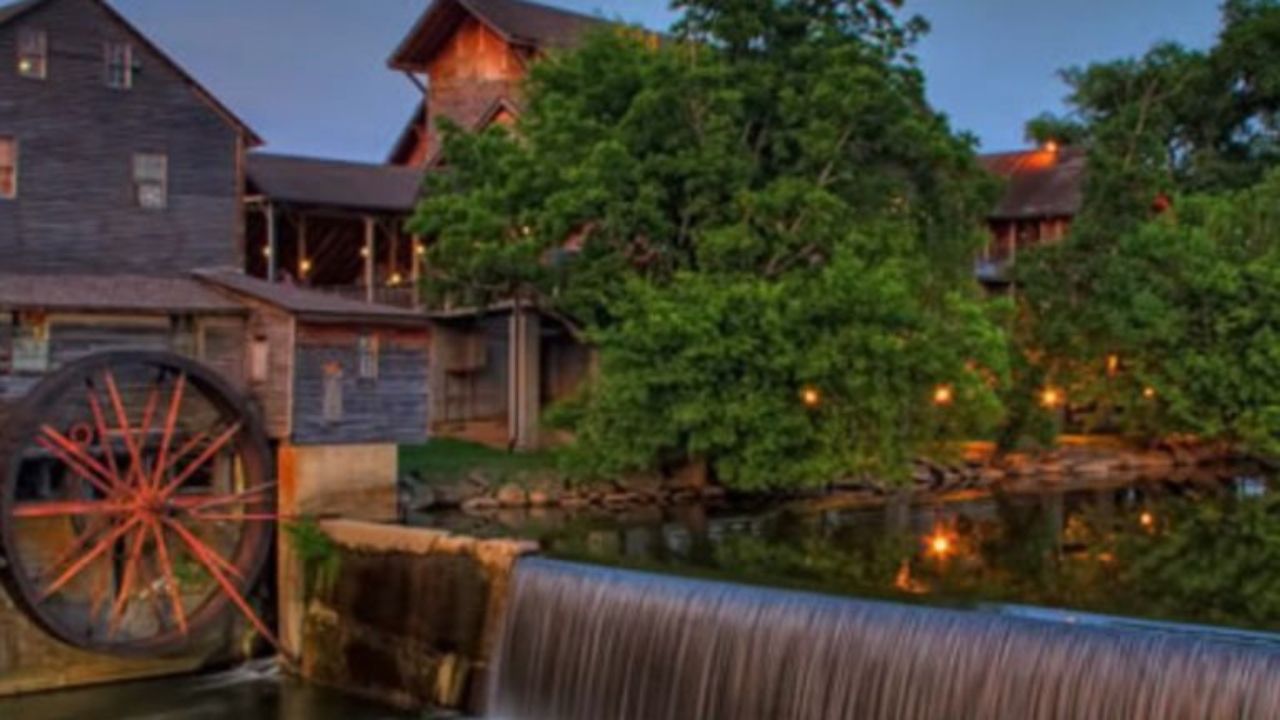 Pigeon Forge has so many great attractions to choose from in the area. These free activities will be sure to take your vacation to another exciting level that is perfect for any budget!
1. VISIT PATRIOT PARK
Patriot Park is located in the heart of Pigeon Forge. It is home to a large Liberty Bell and has memorials dedicated to the Veterans who served our country throughout the park. Walk along the half-mile walking trail through the park and view flags from all 50 states along the way. Be sure to stop and have a picnic along the way to restore energy for your next adventure! Patriot Park is home to festivals and events throughout the year! Join them for Winterfest in the colder months, and be sure to check out their Patriot Festival celebrating the 4th of July! Both are spectacular events!
This is also a great location for photography!
2. TOUR THE HISTORIC OLD MILL DISTRICT
The Old Mill was built in 1830 and is the only building in Pigeon Forge that is registered with the National Register of Historic Places. Tour The Old Mill and stroll through and see how it works. Take a walk through Old Mill Square and do some window shopping, enjoy watching candy and fudge being made as you sit in awe. Don't forget to stop and feed the ducks along the way! This is also a great location for photography!
3. MEET THE HORSES AT DOLLY PARTON'S STAMPEDE
Meet and greet the beautiful horses from Dolly Parton's famous Stampede show! You can meet these amazing horses daily at Dolly Parton's Stampede by visiting their outdoor stalls, located beside the ticket counter. Often, performers of the show are on hand to answer questions and interact with visitors.
4. GO FOR A STROLL ON THE RIVERWALK GREENWAY
This 2-mile paved scenic walking trail is a great place to enjoy the scenery of Pigeon Forge, Tennessee, and to get a taste of the abundant wildlife in the area. The Pigeon Forge River Walk Trail is perfect for capturing the beauty of downtown Pigeon Forge on camera. This walking trail follows along the Little Pigeon River and is a breath of fresh air!
5. VISIT A MOONSHINE DISTILLERY
Pigeon Forge is home to many local distilleries and breweries. Browse their amazing selection of moonshine, wine, and beer selections and enjoy a free taste tour that will take your senses on an incredible journey! Notable breweries and distilleries in Pigeon Forge are Ole Smoky Moonshine and the Smoky Mountain Brewery.
6. GO FISHING IN PIGEON FORGE
Pigeon Forge is home to fish of all different species including rainbow, brook, and brown trout! Take a trip to the Little Pigeon River which flows through downtown Pigeon Forge and enjoy a day of great fishing. This is such a leisurely activity and is a great way to unwind. Fishing licenses are required in Tennessee.
7. PLAY AT WEAR FARM PARK
Wear Farm Park in Pigeon Forge features a wonderful playground area, even for those with disabilities. There are multiple sports fields including football, basketball, and baseball for the little ones to enjoy while the grown-ups rest up for more adventures in the Smokies! If you're looking for a leisurely stroll, be sure to visit Wear Farm Park and take a walk on the trail that meanders throughout the complex.
8. TAKE A STROLL AROUND THE ISLAND
Come visit one of the best family-friendly shopping centers in the Smokies! The Island is not just your everyday shopping center, it is your one-stop destination for shopping, dining, and entertainment. Not to worry, The Island offers many free activities all throughout the area! Doc's Magic Shop offers free magic classes every Saturday! Dazzle your friends with some tricks up your sleeve. You can visit the Parrot Mountain exhibit at The Island and make some new aviary friends. Parrot Mountain provides a safe home for many tropical birds. Mix and mingle with these birds at no cost! Enjoy live music and a lighted dancing water fountain located in the center of The Island. Be sure to take plenty of amazing photos! Explore shops that offer free candy, fudge, and moonshine tastings!