Gatlinburg Cabins or Pigeon Forge Cabins: The Choice is Yours
Published Apr 1, 2021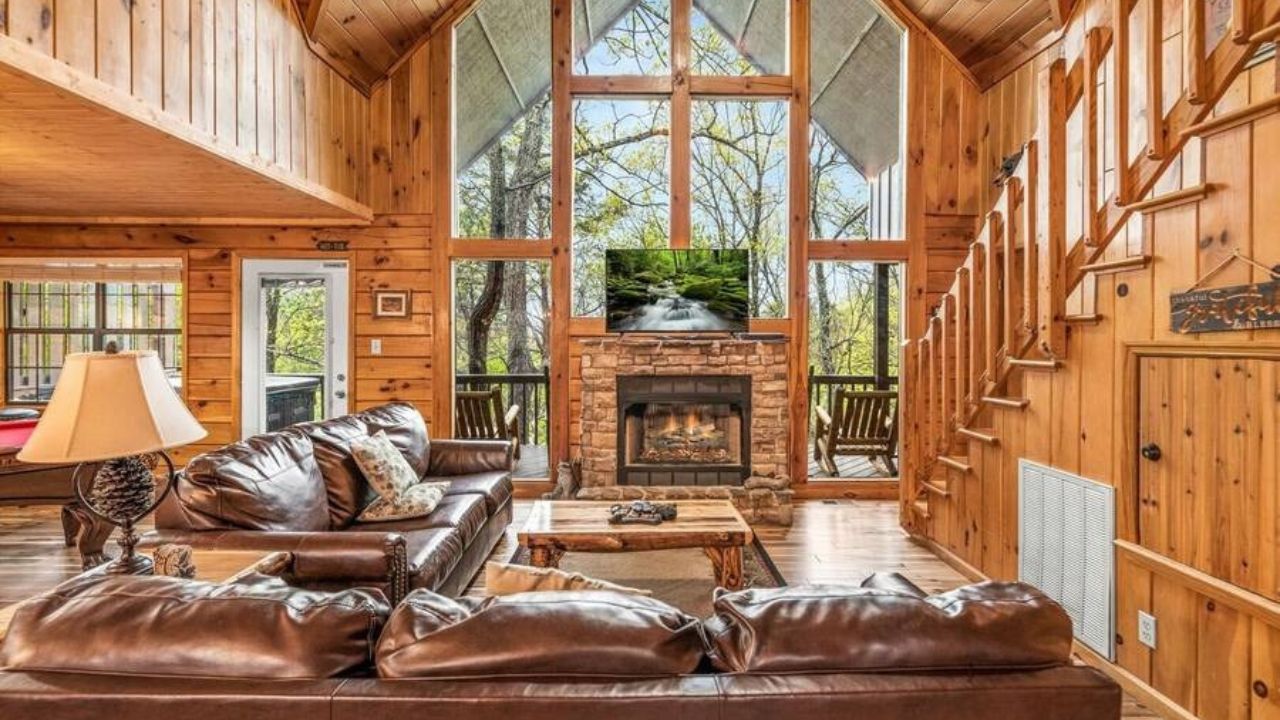 Welcome to the Great Smoky Mountains, where nature's majesty and warm hospitality merge to create an unforgettable vacation experience. Nestled in the heart of this enchanting region are two equally inviting mountain towns: Gatlinburg and Pigeon Forge. As you plan your escape to these idyllic destinations, you may find yourself faced with a delightful dilemma – choosing between a cozy cabin in Gatlinburg or a charming retreat in Pigeon Forge. Both towns offer a myriad of attractions, captivating scenery, and a welcoming atmosphere, making the decision a delightful challenge. So, let's delve into the unique offerings of each town, guiding you towards the perfect choice for your upcoming mountain getaway.
STROLL THE GATLINBURG STRIP
Looking for a walkable downtown, nestled right into the mountains, with a small-town feel? That's Gatlinburg. The town lies on the doorstep of the Great Smoky Mountains National Park--America's most visited national park.
You'll be struck by how walkable Gatlinburg is. Attractions, restaurants, and shopping cluster along The Strip, locals' nickname for the heart of town. The iconic symbol of Gatlinburg is the Space Needle, rising 400+ feet above street level to give visitors amazing views from its observation deck. Ripley's Aquarium of the Smokies, SkyLift Park, and the Hollywood Star Cars Museumare all just a stroll away.
GORGEOUS GATLINBURG CABINS
There are many reasons why someone would want to stay in one of our Gatlinburg cabin rentals. First, the Smoky Mountains are a beautiful and peaceful place to vacation. The scenery is stunning and there are plenty of activities to keep you busy, from hiking and biking to fishing and exploring the national park. Second, our cabins are comfortable and spacious, with all the amenities you need to relax and enjoy your stay. Third, our Gatlinburg cabin rentals are centrally located, making it easy to explore all the attractions the area has to offer. fourth, we offer a variety of rental options to fit any budget. fifth, we have a friendly and knowledgeable staff that is always ready to help make your vacation perfect. So, whether you are looking for a peaceful getaway or an action-packed vacation, staying in one of our Gatlinburg cabin rentals is a perfect choice!
THRILLS IN PIGEON FORGE
Pigeon Forge lies a little farther from the national park. You'll want your car in Pigeon Forge, where attractions stretch out along the Parkway. The best-known destination here is the theme park Dollywood, where thrilling rides, shows, food, and festivals draw visitors and locals alike. Pigeon Forge also is home to a unique replica of the ill-fated Titanic, at the Titanic Museum Attraction. The Island is the town's all-in-one attraction with shops, restaurants, rides, and the Alcatraz East Crime Museum.
CHARMING PIGEON FORGE CABINS
There are plenty of reasons to stay in one of our Pigeon Forge cabin rentals. For starters, they offer a unique and intimate setting that you simply can't find at most hotels. You'll feel like you're truly getting away from it all when you're cozied up in your own private cabin.
Another great reason to stay in one of our Pigeon Forge cabin rentals is for the amenities. Most of our cabins come with fully equipped kitchens, so you can save money by cooking your own meals. Many also have hot tubs and fireplaces, perfect for relaxing after a long day of exploring the Great Smoky Mountains.
So if you're looking for a unique and memorable vacation, be sure to book one of our Pigeon Forge cabin rentals. You won't be disappointed!
We've got many more cabins for you to explore! Whether you choose Gatlinburg or Pigeon Forge as your home base, you'll love your Smoky Mountain cabin vacation. Reserve your cabin rental today.