Winter Wonderland in the Smokies: Your Guide to Gatlinburg's December Attractions
Published Nov 12, 2023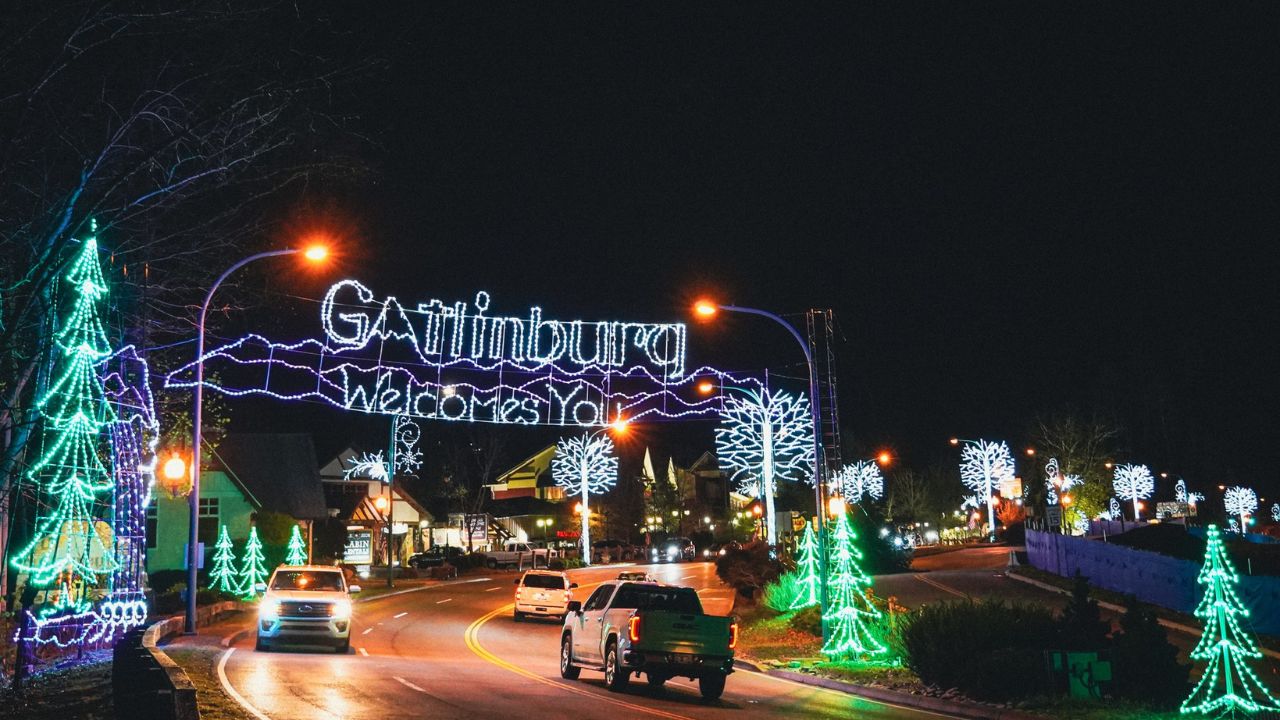 Gatlinburg, Tennessee, is a magical place to visit any time of year, but there's something extra special about the town during the month of December. As the holiday season descends upon the Great Smoky Mountains, Gatlinburg transforms into a winter wonderland with an array of attractions and activities to enjoy. If you're planning a December getaway to Gatlinburg, here's your guide to the top attractions and things to do.
1. Holiday Lights and Decorations
The heart of Gatlinburg truly comes alive in December with a dazzling display of holiday lights and decorations. As you wander along the charming downtown Parkway, you'll find yourself in a winter wonderland like no other. Millions of twinkling lights adorn the streets, casting a warm and enchanting glow over the town. From whimsical holiday displays to intricately decorated storefronts, the festive atmosphere is sure to fill your heart with joy and holiday spirit. Don't forget to bring your camera to capture the magic of Gatlinburg's holiday transformation.
2. Winter Sports
For those who crave the exhilaration of winter sports, Gatlinburg has you covered. Head to Ober Mountain, a mountain resort that offers a thrilling array of activities to satisfy your snow-loving soul. Whether you're a seasoned skier or a first-time snowboarder, the slopes at Ober Mountain provide an opportunity for endless fun and adventure. And if ice skating is more your style, their rink offers a picturesque setting for gliding through the crisp mountain air. Ober Mountain is the perfect place to revel in the snowy beauty of the Smokies while indulging in your favorite winter activities.
3. Great Smoky Mountains National Park
The Great Smoky Mountains National Park, a treasure that captivates visitors throughout the year, takes on a special allure in December. Frost-kissed landscapes and a serene ambiance make it an ideal time for outdoor enthusiasts. Take a winter hike through the pristine trails, where the stillness of the forest is punctuated by the occasional rustle of wildlife. Keep an eye out for the park's resident inhabitants, as they're often more visible in the cooler months. And don't miss the opportunity for scenic drives through the park, where the beauty of nature is at its peak during this enchanting season.
4. Holiday Shopping
As you prepare for the gift-giving season, Gatlinburg offers a shopping experience unlike any other. Its charming streets are lined with boutique shops and artisan stores, each offering a unique selection of handcrafted gifts and souvenirs. Here, you'll discover treasures you won't find anywhere else. From intricately crafted jewelry to cozy winter apparel, the town's boutiques provide a perfect opportunity to find that special something for your loved ones. Gatlinburg's holiday shopping scene is a true reflection of the town's creative spirit and commitment to providing distinctive, one-of-a-kind gifts.
5. Festive Events
In the spirit of the season, Gatlinburg comes alive with a series of festive events and parades that capture the magic of December. The local event calendar is filled with exciting happenings that are sure to delight visitors of all ages. Keep an eye out for Christmas parades, where colorful floats, marching bands, and Santa himself grace the streets with their presence. The town's tree lighting ceremonies are a must-see, as they transform Gatlinburg into a twinkling wonderland. Embrace the joy and camaraderie of the holidays by participating in these heartwarming celebrations.
6. Delicious Dining
The holiday season wouldn't be complete without indulging in delicious, festive cuisine, and Gatlinburg's restaurants are more than willing to accommodate your cravings. Many dining establishments offer special holiday menus that feature everything from traditional feasts to delectable sweet treats. Whether you're in the mood for a cozy, fireside dinner or a lively evening out with friends, Gatlinburg's culinary scene has something for every palate. So, be sure to explore the local eateries and savor the flavors of the season.
7. Cozy Cabin Getaways
For the ultimate December getaway experience, consider booking a stay in one of Gatlinburg's cozy cabins. Nestled amidst the breathtaking beauty of the Smoky Mountains, these cabins offer a warm and inviting retreat from the winter chill. Imagine waking up to panoramic mountain views, spending evenings by the fireplace, and enjoying the company of loved ones in a tranquil, natural setting. Gatlinburg's cabin getaways provide the perfect opportunity to fully immerse yourself in the winter wonderland and create cherished memories that will last a lifetime.
Your December getaway to Gatlinburg promises a memorable and magical experience. Enjoy the festive atmosphere, outdoor adventures, and the warmth of southern hospitality. It's the perfect destination to create unforgettable holiday memories with your loved ones. Gatlinburg in December truly is a winter wonderland waiting to be explored and cherished.