Gatlinburg Fall Weather Outlook
Published Sep 23, 2021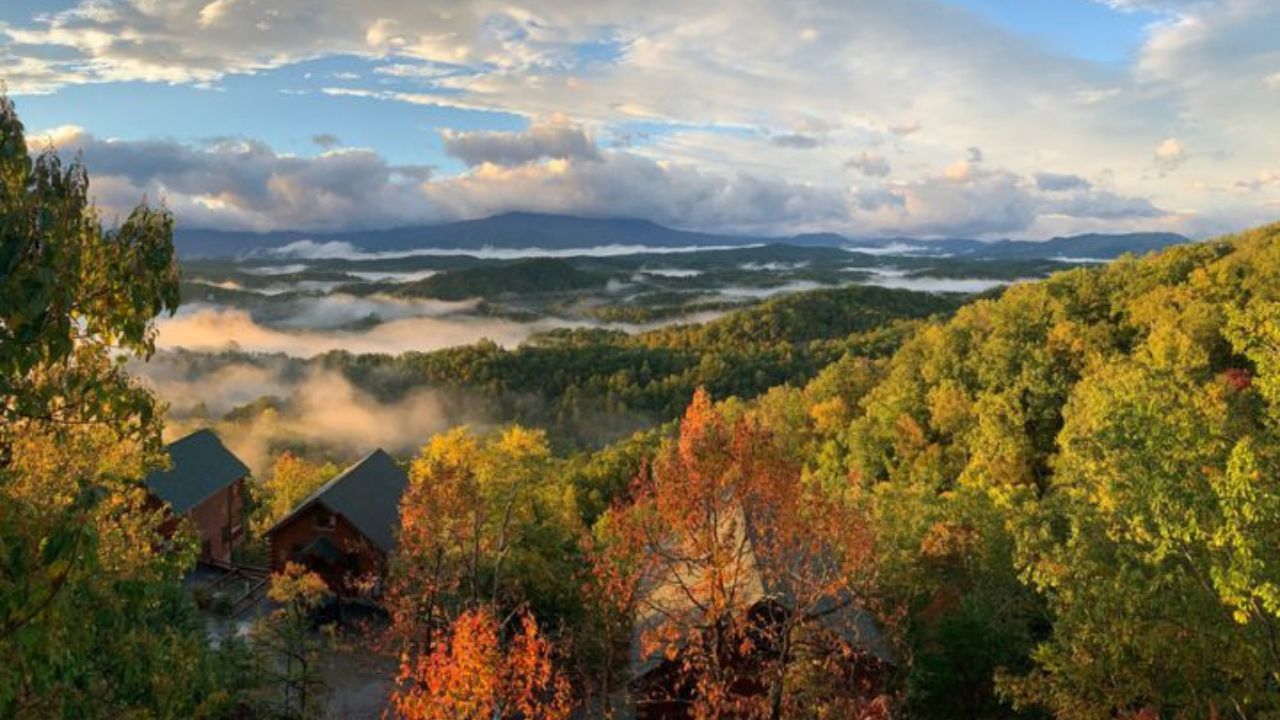 Fall in Gatlinburg brings brilliantly colored leaves and seasonal delights, like pumpkin spice cream whiskey (at Ole Smoky Distillery!). Fall weather is crisp, bright, and just right for hiking and scenic drives. Here's the fall forecast.
SEPTEMBER: SUNSHINE AND SCENERY
Expect a few toasty temperatures as we see off summer. Sunny days bring the high 70s but late September features mid-70s and sunny skies with just enough clouds to look picturesque floating over the mountains. Fire up the camera!
OCTOBER: AUTUMN PERFECTION
October is the peak month for fall visitors, and the weather promises ideal conditions for viewing foliage or cooking on the grill outside your vacation cabin.
Check out these forecasts:
Oct. 1-8: Daytime temperatures hover in the low- to mid-70s, with no rain expected--ideal for hiking or picnicking in the Great Smoky Mountains National Park. When you head out at night to stroll The Strip, shop, and dine out, expect temperatures dropping into the refreshing 50s.
Oct. 9-14: Daily highs stay in the low 70s to high 60s but evenings dip into the 40s. Midweek is cloudy with some morning rain. Need an indoor attraction in case of rain? Try Ripley's Aquarium of the Smokies or the Hollywood Star Cars Museum.
Oct. 15-23: Back to sunshine and a few drifting clouds, with temperatures rising slightly to the low 70s. By the 23rd, overnight temperatures head south of 40 degrees.
Oct. 24-31: Consistent high 60s and low 70s make the week before Halloween especially welcoming. Halloween night will be rainy, but don't worry. Gatlinburg does fright night right, with scary attractions like Ripley's Haunted Adventure to keep you busy (and terrified!) indoors.
NOVEMBER AND DECEMBER: COMFORTABLE CHILL
These months show why Gatlinburg is an all-seasons destination. Temperatures bring that crisp autumn feel right into December, but without the need for your puffiest parka or wooliest socks!
November lingers in the low- to mid-50s as daily highs all month long, but the skies aren't as clear. Look for showers toward the end of each week. Because rain knocks the leaves off the trees, the foliage season will be mostly over by mid-November.
The first week in December, temperatures graze 60 but wet weather arrives. Expect 50s through mid-month, good temperatures for a visit to Ober Gatlinburg, the state's only ski resort, where they make their own snow so you can enjoy winter sports before fall's even officially over!
Whatever the weather, your cozy Gatlinburg cabin is warm and dry. Reserve a cabin for your fall trip today.