The Gatlinburg Vacation Guide for Couples
Published Jul 12, 2019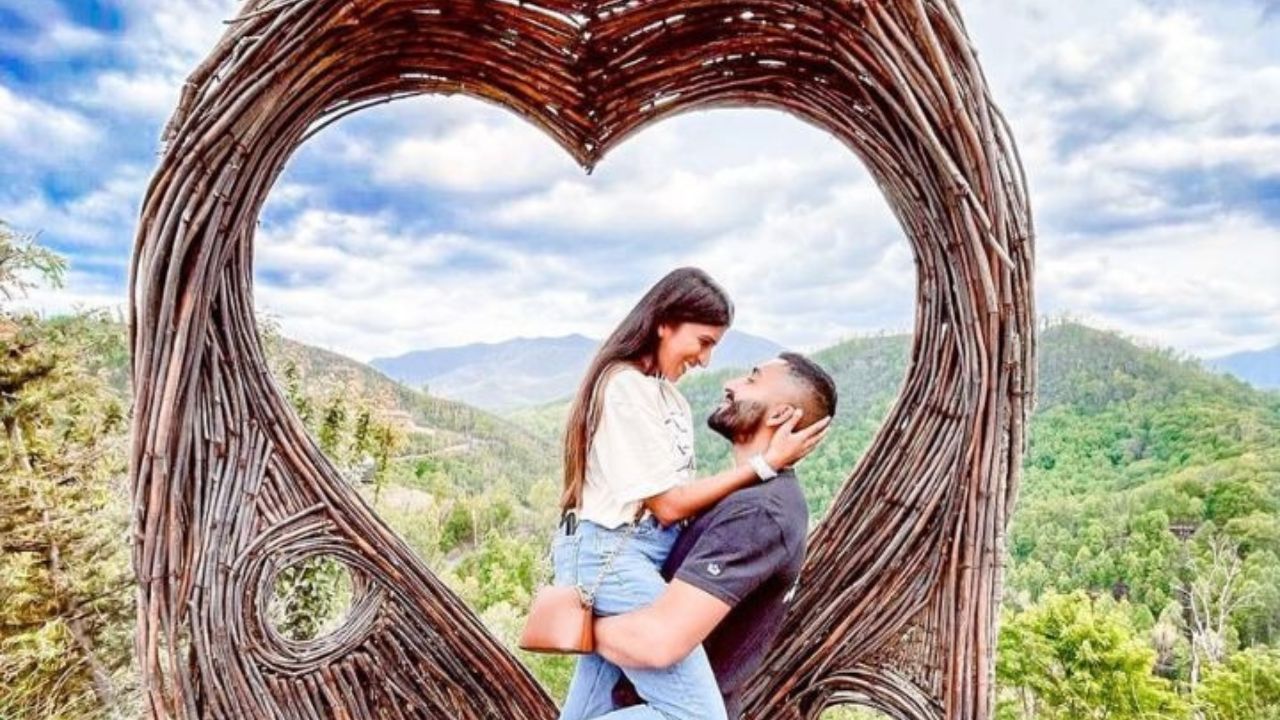 Gatlinburg is truly a romantic mountain town and it's the perfect destination getaway for couples. With the Great Smoky Mountains serving as your backdrop, here's your guide to the perfect couples' vacation in Gatlinburg, Tennessee.
1. TAKE A RIDE ON THE GATLINBURG SKYLIFT
The Gatlinburg SkyLift is a great way to see beautiful views of the Smoky Mountains and downtown Gatlinburg. The leisurely ride up and back down the mountain showcases the gorgeous scenery that surrounds you and your loved one while spending quality time with one another.
2. WALK THE GATLINBURG SKYBRIDGE
After you've ridden to the top of the mountain on the Gatlinburg SkyLift, get off and head over to the world's largest suspension bridge. Conquer your fear of heights high above downtown Gatlinburg and take in the amazing views of the city and the Great Smoky Mountains National Park.
3. COZY UP IN A ROMANTIC GATLINBURG CABIN
Unlike cramped hotels, our cabins in Gatlinburg offer all of the comforts of home plus romantic touched such as in-room jetted tubs, bubbling outdoor hot tubs, fun and exciting game rooms with pool tables, and breathtaking views of the Smokies.
4. TAKE THE OBER MOUNTAIN TRAM TO ICE SKATING
Take a ride on the Ober Gatlinburg Tram and enjoy the majestic views as you ascend to your destination, Ober Gatlinburg. Once you're here, take your loved one to the ice skating rink for a time of laughter, hand-holding, and fun. If you've never been ice skating before, that's ok, it's still an experience that you and your sweetheart will remember and cherish forever.
5. LIVE MUSIC IN GATLINBURG
Downtown Gatlinburg offers several places to enjoy live music, but we recommend grabbing a seat in a rocking chair at the Ole Smoky Holler located near traffic light #8. Here you can listen to live bands, stroll through the shops and even sip some shine at Ole Smoky Moonshine.
6. DINING OUT IN GATLINBURG
Gatlinburg has some really amazing and romantic restaurants to choose from for your dining experience. From steaks to seafood and everything in between, you're certain to find the perfect meal for you and your loved one to enjoy while staying in the Smoky Mountains.
7. WINE TASTING IN GATLINBURG
Gatlinburg is quickly being recognized for its delectable wine choices. Tennessee Homemade Wines located downtown is the perfect spot to try some of the most wonderful wines in the Smoky Mountains. They have an assortment of quality wines, made and bottled locally, as well as complimentary tastings to ensure that you find the wine of your liking.
8. DANCE THE NIGHT AWAY AT OLE RED
Ole Red by Blake Shelton is one of the newest and hottest venues for food and live entertainment in Gatlinburg, Tennessee. Featuring a variety of artists performing live, this restaurant and bar has its own stage and dance floor. Grab your loved one by the hand and lead them to the dance floor. From country to rock and roll, you'll love dancing the night away at Ole Red.