4 Things Guests Love About Our Cabins in the Smokies
Published Aug 6, 2022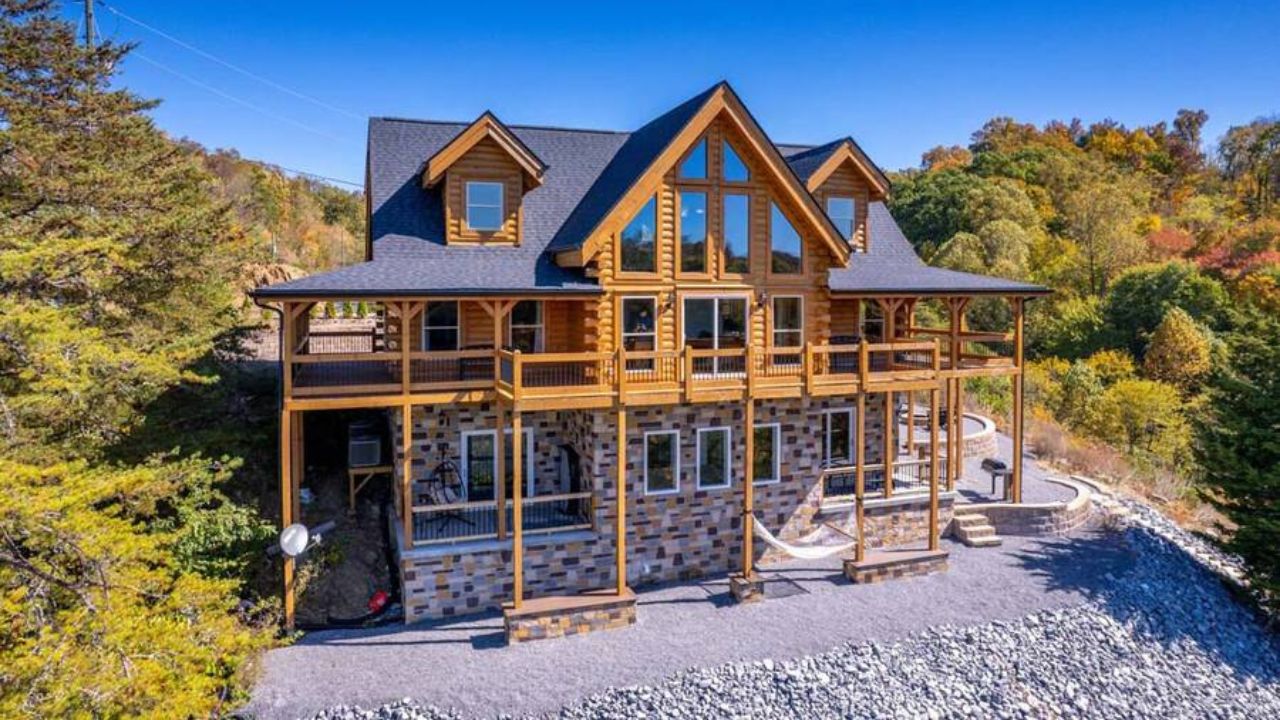 Nestled in the heart of the Smokies, our cabins offer a unique getaway experience that leaves guests enchanted and longing for more. In this blog post, we'll delve into the four things that make our cabins in the Smokies an irresistible choice for visitors seeking tranquility, comfort, and a deep connection with nature.
1. Spectacular Scenery and Tranquil Surroundings
One of the most captivating aspects of our cabins is their unparalleled location amidst the Smoky Mountains. Guests are greeted with awe-inspiring views of verdant forests, majestic peaks, and meandering streams, instantly immersing them in the tranquility of nature. The soothing sounds of chirping birds, rustling leaves, and babbling brooks create a symphony of serenity, providing a perfect escape from the hustle and bustle of daily life. Whether relaxing on the porch, sipping a cup of coffee, or stargazing in the hot tub, our guests can unwind and reconnect with nature in an unrivaled setting.
2. Cozy Comfort and Modern Amenities
Our cabins are designed to offer a harmonious blend of rustic charm and modern comfort. From the moment guests step inside, they are greeted with warm wood interiors, inviting furnishings, and a cozy ambiance that instantly feels like home. The spacious living areas provide ample room for relaxation and quality time with loved ones, while fully equipped kitchens allow guests to indulge their culinary passions. Modern amenities, such as Wi-Fi, flat-screen TVs, and game rooms, ensure that guests can stay connected and entertained if they choose to. The combination of rustic charm and modern amenities creates a truly comfortable and enjoyable experience for every guest.
3. Outdoor Adventures at Your Doorstep
One of the biggest draws of the Smoky Mountains is the endless array of outdoor activities, and our cabins serve as the perfect basecamp for adventure. Hiking enthusiasts can explore the numerous trails that wind through the mountains, leading to breathtaking viewpoints, cascading waterfalls, and hidden gems. For those seeking thrills, opportunities for whitewater rafting, zip-lining, and mountain biking are just a stone's throw away. Fishing enthusiasts can cast their lines in crystal-clear streams, and wildlife lovers can observe the diverse flora and fauna that call this region home. The possibilities for outdoor exploration are boundless, ensuring that every guest can find their own adventure.
4. Unforgettable Memories and Family Bonding
Our cabins provide a unique environment that fosters quality time and lasting memories. Whether it's gathering around the fireplace for stories, playing board games in the evenings, or enjoying a barbecue on the deck, our cabins create an atmosphere where families and friends can reconnect and strengthen their bonds. The natural beauty and tranquility of the Smoky Mountains serve as a backdrop for creating unforgettable moments that will be cherished for years to come. From romantic getaways to family vacations, our cabins offer the perfect setting for creating cherished memories and forging deeper connections with loved ones.
A stay in our cabins in the Smokies offers an enchanting escape into nature, where guests can unwind, recharge, and create lasting memories. The breathtaking scenery, cozy comforts, and abundant outdoor activities ensure an unforgettable experience for every visitor. Whether seeking adventure or a peaceful retreat, our cabins provide the ideal blend of rustic charm and modern amenities.
Plan your next getaway in the Smoky Mountains and discover the four things that make our cabins a beloved choice for guests seeking tranquility and natural beauty.