Hitting the Links at the Gatlinburg Golf Course
Published Feb 5, 2021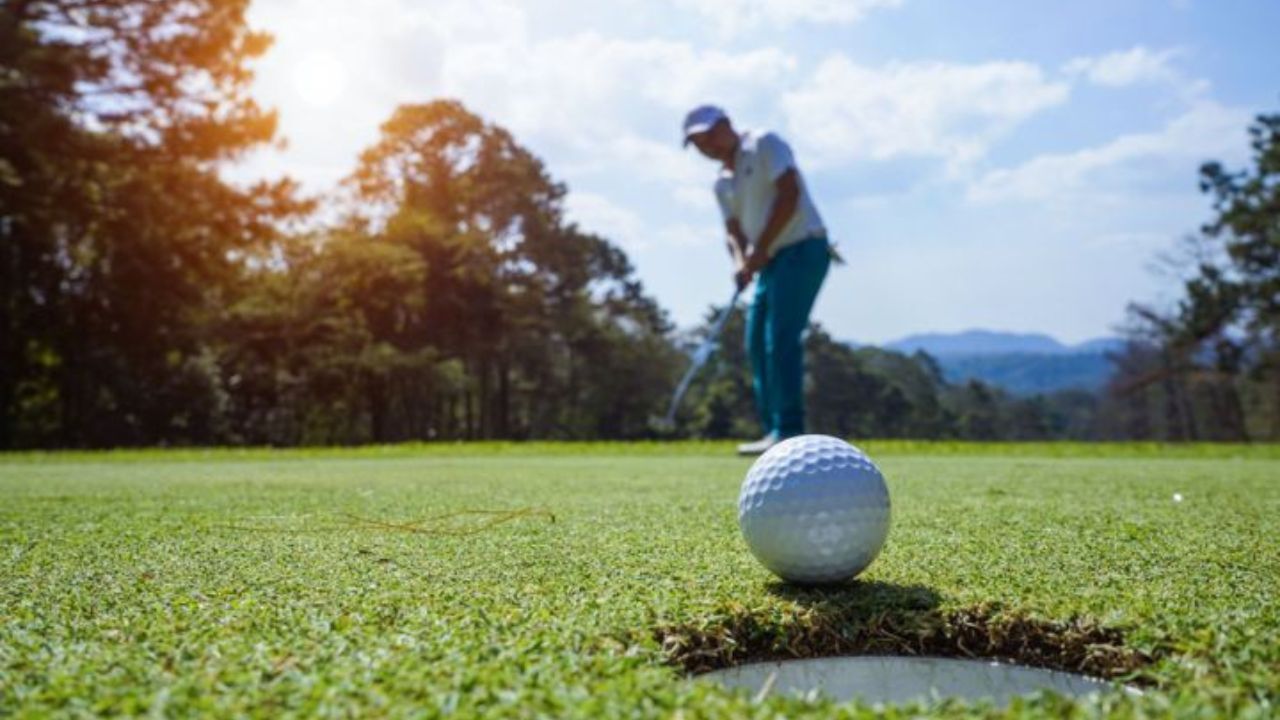 Combining the Smokies' natural beauty with world-class golfing, the Gatlinburg Golf Course welcomes experienced players and beginners alike.
This public course is five miles from downtown Gatlinburg and adjacent to Dollywood. What do you need to know to play?
HOW DO I BOOK A TEE TIME?
Hop online to schedule a tee time. You'll be asked to register, but the process is simple. You can reserve in person, too. It's a good idea to book in advance.
BUT I LEFT MY CLUBS AT HOME!
Rent clubs for just $30 for a basic set and $50 for Titleist clubs. If you play nine holes, you pay only half the club rental fee.
WHAT DOES IT COST?
You'll get 18 holes plus a golf cart. May through November, play for $65 before noon, $55 from noon until 2:50 p.m., and $45 after 3:00 p.m. Want to play just nine holes? Before noon, nine holes are $40 and between noon and closing time at 5:00, nine holes cost $30. December through April, play 18 holes for $50 and nine holes for $30 any time of day.
Ask about replay rates that allow you to play again the same day, at a reduced cost. If you're military, a senior citizen, or a junior player, ask about discounts.
TELL ME ABOUT THE COURSE.
The 18-hole course is famed for its challenging holes and the breathtaking scenery of its Smoky Mountains setting. Gatlinburg is proud of the course's great condition after major renovations in the 1990s and 2000s upgraded the greens and fairways.
Gatlinburg Golf Course boasts holes to test your skill, like these:
Long Lane. The No. 3 hole is a 529-yard par 5.
Sky Hi. The course calls this "one of the most dramatic holes in the country." Sky Hi is the No. 12 hole, at 194 yards with a drop of 200 feet from tee to green.
No. 17. It doesn't have a nickname but you might call it "Unforgiving." No. 17 is a 231-yard par 3.
IS THERE A PRO SHOP?
Need, or just want, a spiffy golf shirt? Looking for the latest golf gadget? The Clubhouse's Pro Shop is ready to meet all your needs.
CAN WE GET FOOD?
The Clubhouse restaurant offers both indoor and outdoor seating. Stop in to fuel up before you play or to relax when you're done. Try their sandwiches, burgers, chicken salad.
After your day on the links, recharge at your vacation cabin. For the best rental cabins in the Smokies, visit Colonial Properties Cabin & Resort Rentals today.