9 Kid-Friendly Rides at Dollywood That Will Make Your Vacation Memorable
Published Nov 24, 2022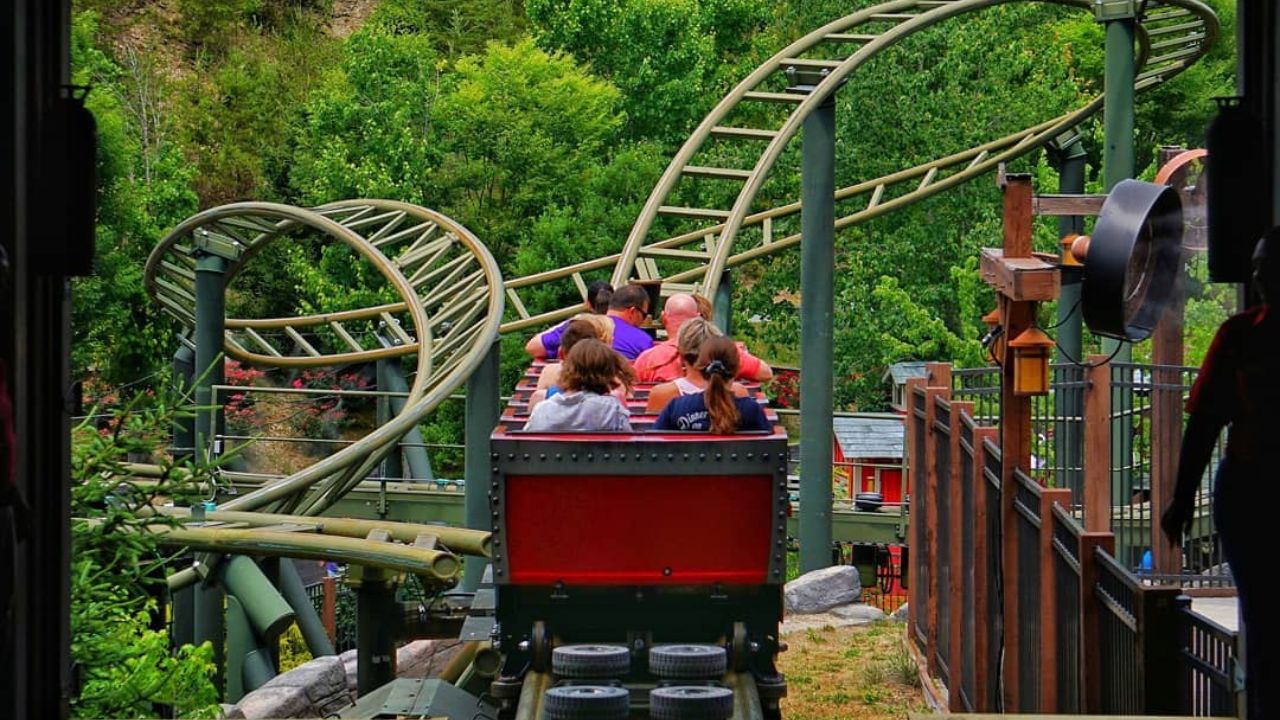 Dollywood has rides for all the kids, from animal rides for toddlers to family-friendly roller coasters. Join the youngsters and take plenty of pictures!
Fun for the Smallest Riders
These rides have no minimum height requirement, so they're just suitable for little ones.
1. The Amazing Flying Elephants
Round and round, up and down, these adorable elephants take small adventurers on a gentle ride. This circus-themed ride is an excellent introduction to theme park fun.
2. Busy Bees
Bee-lieve us; these plump bumbles don't sting! Kids ride these bees as they buzz around their giant yellow hive.
3. Lemon Twist
Hop into a lemon cup and whirl around the gigantic pitcher of lemonade. The cups spin as they twirl past their pitcher. Grown-ups love this nostalgic ride too!
Bigger Kids, Bigger Thrills
A classic swing ride and a kid-sized drop tower take kids to the next level of theme park fun.
1. Black Bear Trail
Meet the friendliest bears in the Smokies. Hop on their backs, and they'll show you their woodland home. Minimum height requirement: 36 inches
2. Great Tree Swing
Follow the colorful leaves in Wildwood Grove to the Great Tree Swing, rocking back and forth until it takes you into the sky! 36 inches
3. Shooting Star
Enjoy the trip to the top of the red, white, and blue tower. Brace yourself! You're about to drop! This kid version of a drop tower gives a rush that Dollywood calls daring but not scary. 36 inches
4. Lumberjack Lifts
Young lumberjacks test their strength as they "pull" on ropes to lift themselves 25 feet into the air on wooden towers. Daring jacks and jills can release the ropes for a kid-friendly, controlled fall. 40 inches
Cool Coasters
1. Whistle Punk Chaser
Call this ride "My First Coaster"! Whistle Punk Chaser is a logging-themed junior coaster without upside-down loops or big drops. This cheery orange ride has just enough twists and turns to create thrills–not scares. 36 inches
2. FireChaser Express
Battling blazes takes courage and the help of your trusty FireChaser Express train. This family coaster reaches just over 30 mph speeds and shoots you both forward and backward for unexpected thrills. 39 inches
Choose a Pigeon Forge cabin, and you're minutes from Dollywood. Spend your time on the rides instead of in your car! Reserve your Pigeon Forge cabin now.