One of a Kind Dining at the English Mountain Trout Farm & Grill
Published Sep 5, 2023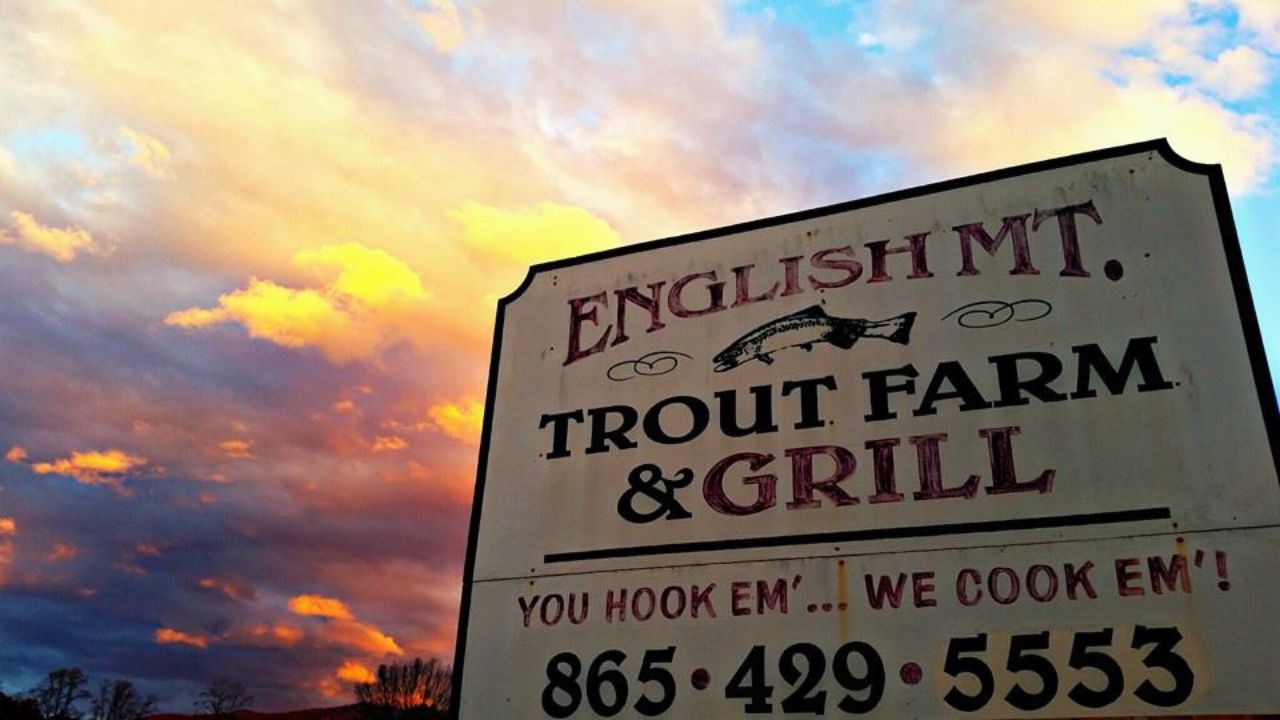 You hook 'em, they cook 'em! Try a unique dining experience at the English Mountain Trout Farm & Grill, where you can catch your own fish, then dine on it minutes later. Fish doesn't get any fresher than this!
Love tender, flaky trout, but don't fancy fishing for it? Order a delicious fish platter from the grill's menu. Prefer to cook your own catch? Get your fish cleaned and take it with you to your vacation cabin.
Gone Fishing
No need to bring any fishing gear. English Mountain Trout Farm provides poles and bait. Friendly attendants will even bait your hook and remove your trout! For a $5 fee, fish in a stocked pond with plenty of lively trout hungry for a bite. Imagine the fun of having the kids or grandkids catch everyone's supper! This is more than a meal, it's a memory.
For $24.99, choose how you want your catch prepared–fried, blackened or lemon-peppered. PIck two sides including french fries, mac and cheese, green beans, applesauce and cole slaw. Crispy hush puppies make this a down-home Southern meal.
If trout isn't your favorite, try the chicken platter for $10.99 or catfish platter for $19.99, with all the trimmings. The kids' menu includes mac and cheese, corn dog or chicken. Don't forget to add zesty onion rings or fried green tomatoes.
Cook at Your Cabin
If you love to cook, why not experiment in your cabin's fully equipped kitchen? Get your fish to go. You'll pay the $5 fishing fee, then pay a market price per pound for the fish. English Mountain can clean your fish for a small fee.
Stop in the shop and pick up the farm's own spice blends. Grab a jar of peach or roasted raspberry chipotle sauce to add both sweetness and heat. The shop has shirts, mugs and more, so you can take home souvenirs of this unusual restaurant!
Gem Mining
While you wait for your fish to cook, or after you've eaten, dig for gemstones. Head down to the farm's creek, buy a bucket of mountain dirt and dig out the gems inside. Buckets come in three sizes for $15, $25 or $35 dollars, each with valuable stones in it.
With one-of-a-kind places like English Mountain Trout Farm, it's no wonder visitors love the Smoky Mountains. Reserve a Sevierville or Pigeon Forge cabin rental today!