Pigeon Forge Cabins Near Dollywood: Your Gateway to an Unforgettable Adventure
Published Sep 5, 2023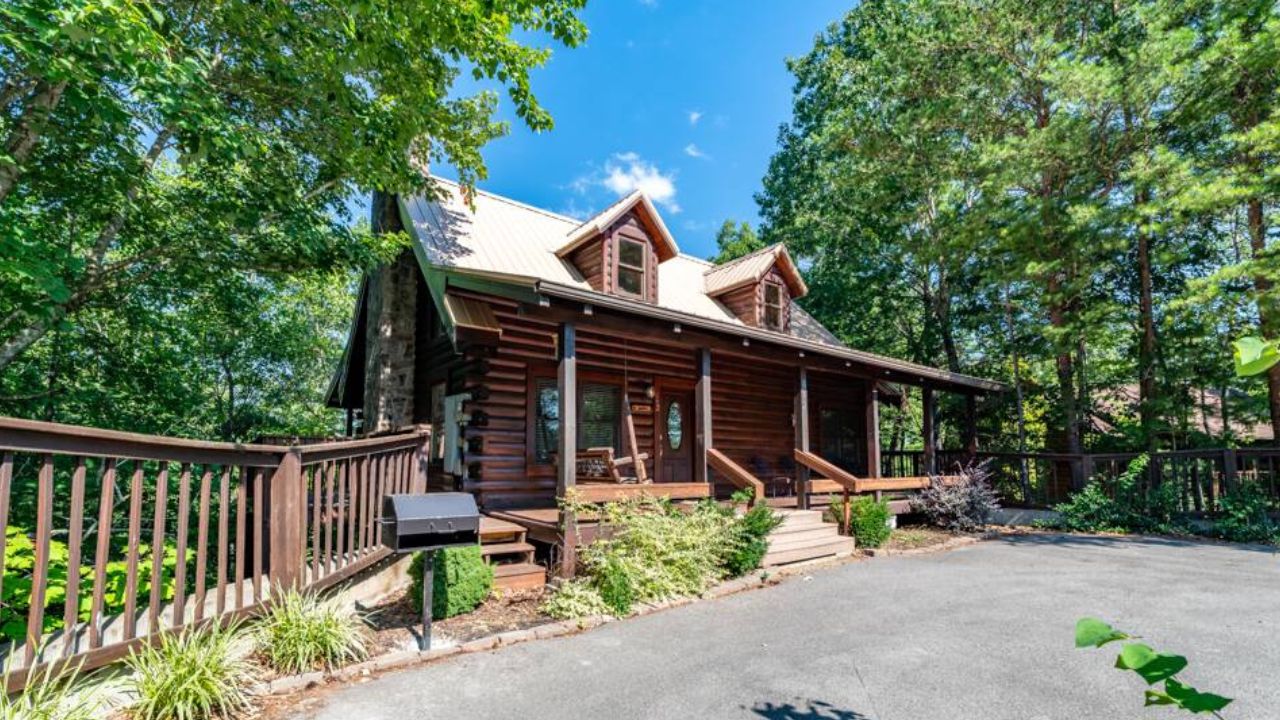 Pigeon Forge, Tennessee, is a bustling town known for its vibrant entertainment scene, breathtaking natural beauty, and, of course, the world-renowned Dollywood theme park. When you choose to stay in one of our Pigeon Forge cabins located near Dollywood, you're in for a vacation filled with convenience, excitement, and memorable moments. In this blog post, we'll explore the numerous benefits of staying in our cabins close to Dollywood.
1. Proximity to Dollywood
The most obvious benefit of staying in our Pigeon Forge cabins near Dollywood is the convenience of being just minutes away from this iconic attraction. You can maximize your time at the park, arriving early for popular rides and shows or even taking a midday break at your cabin before returning for more fun.
2. Reduced Travel Time
Staying near Dollywood means you'll spend less time traveling to and from the park. This is especially valuable when you have young children or when you want to make the most of your visit to Dollywood without the added stress of a long commute.
3. Enjoy Extended Hours
Dollywood often offers extended hours during peak seasons and special events. By staying close to the park, you can take advantage of these additional hours, allowing you to experience even more of the park's attractions and entertainment.
4. Easy Access to Attractions
While Dollywood is the star attraction, Pigeon Forge has a wealth of other exciting things to do and see. Staying in our cabins near Dollywood gives you easy access to the town's restaurants, shops, dinner theaters, and outdoor adventures.
5. Serene Retreats
Despite their proximity to Dollywood, our cabins offer a serene and peaceful retreat. You can escape the hustle and bustle of the theme park and relax in the comfort of your cabin, surrounded by the natural beauty of the Smoky Mountains.
6. Family-Friendly Amenities
Our Pigeon Forge cabins are designed with families in mind. Many of them feature game rooms, home theaters, hot tubs, and spacious decks, providing plenty of opportunities for family bonding and entertainment.
7. Pet-Friendly Options
We understand that pets are part of the family, too. Some of our cabins near Dollywood are pet-friendly, allowing you to bring your furry friend along for the adventure.
8. Stunning Mountain Views
Many of our cabins near Dollywood offer breathtaking mountain views, creating a serene backdrop for your vacation. Whether you're sipping coffee on the deck or stargazing at night, these views add an extra layer of magic to your stay.
9. Stress-Free Booking
Booking one of our cabins is a stress-free experience. Our team is here to assist you in finding the perfect cabin that suits your preferences, ensuring a smooth and worry-free booking process.
Staying in our Pigeon Forge cabins near Dollywood is your gateway to an unforgettable adventure in the heart of the Smoky Mountains. From the convenience of being close to the park to reduced travel time and access to family-friendly amenities, the benefits of choosing our cabins near Dollywood are endless. At Colonial Properties, we are committed to ensuring that your vacation is filled with unforgettable moments. Book one of our cabins near Dollywood today and embark on a magical journey in Pigeon Forge, Tennessee.