Top 7 Tips for Planning the Perfect Pigeon Forge Vacation
Published Mar 8, 2019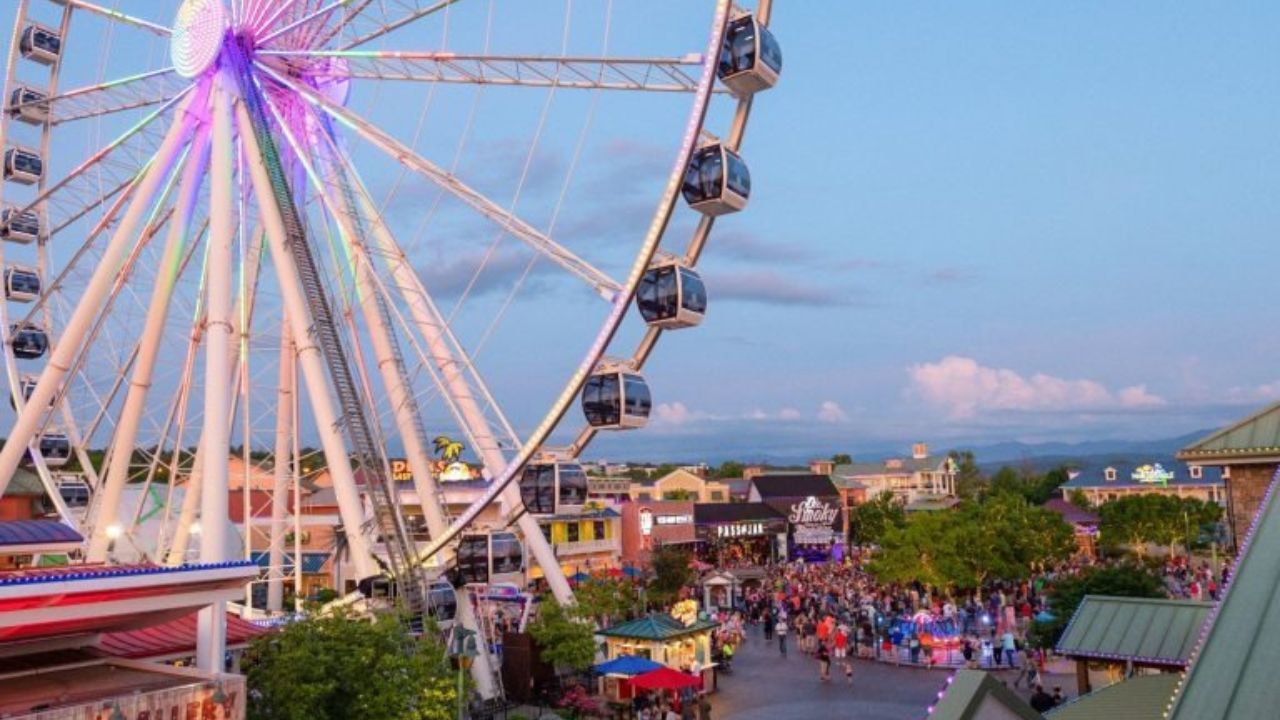 We want to you get the most out of your vacation to Pigeon Forge, Tennessee. Our Pigeon Forge Vacation Tips will help you plan the perfect Pigeon Forge vacation and allow you to enjoy all of the fun things to see, do and experience in the Smoky Mountains.
1. WAKE UP EARLY TO AVOID THE CROWDS
When planning your day out in Pigeon Forge, we advise that you get up early to avoid the crowds. By getting up early, you'll be able to experience things in Pigeon Forge that you may not be able to when there are more people out enjoying the same things. We recommend getting to Dollywood early, grabbing breakfast early, and planning your outings in town as early as possible.
2. SLOW DOWN TO ENJOY YOUR TRIP TO PIGEON FORGE
For most of us, the purpose of a vacation getaway is to rest and relax. While you may be tempted to spend as much time as possible in Pigeon Forge visiting all of the attractions, theaters, and events, we definitely believe that you should take a little time for yourself to decompress and unwind.
3. TAKE A LOT OF PHOTOS
When you're headed on a vacation in Pigeon Forge, make sure to take a lot of photos to capture and document your experience. In Pigeon Forge, there's an unlimited amount of photo opportunities. You'll want to remember every moment and there's no better way to do that than by capturing the highlights of your Pigeon Forge vacation in a photo or video.
4. TRY SOMETHING NEW IN PIGEON FORGE
There's always something new and exciting in Pigeon Forge, Tennessee. We recommend that when you're on vacation that you try something new and something that you've never done before. That could be as simple as eating at a new restaurant or riding a thrilling mountain coaster.
5. SPLURGE A BIT IN PIGEON FORGE
We definitely believe that traveling on a budget is a great thing to do, but every now and again we think it's ok to splurge a little bit. Consider buying yourself a new outfit, sunglasses, or a keepsake that you can share with others. Pigeon Forge is home to some great shops, malls, and boutiques.
6. PICK THE RIGHT TIME TO VISIT PIGEON FORGE
In Pigeon Forge, there are 4 very distinct seasons, each spectacular in its own special way. Knowing what you want to see and do while visiting Pigeon Forge will help you narrow down the perfect time to plan your Pigeon Forge trip. For a unique experience in Pigeon Forge, consider traveling on a holiday or during one of the many events that take place in Pigeon Forge throughout the year. Another great time to visit Pigeon Forge is in the Fall when all of the leaves are changing colors.
7. STAY SOMEWHERE AMAZING IN PIGEON FORGE
Sure you could stay in a boring hotel room, but for a truly amazing experience, you have to plan a stay in a luxurious Pigeon Forge cabin. With one of the most diverse selections of cabin rentals in Pigeon Forge, we have the perfect cabin to accommodate groups of 2 to 50 or more. Our Pigeon Forge cabins feature forest or mountain views, outdoor hot tubs, unique amenities, and all of the comforts of home. If you're looking for an unforgettable vacation experience, you have to stay at one of our Pigeon Forge log cabins.
Tennessee is a great place to vacation, and Pigeon Forge is the perfect spot to visit in the Smoky Mountains. With our tips, you will be able to plan the perfect Pigeon Forge vacation that includes all of the fun things to see, do and experience in the area. So what are you waiting for? Start planning your getaway today!