6 Secret Treasures in the Great Smoky Mountains National Park
Published Jun 22, 2022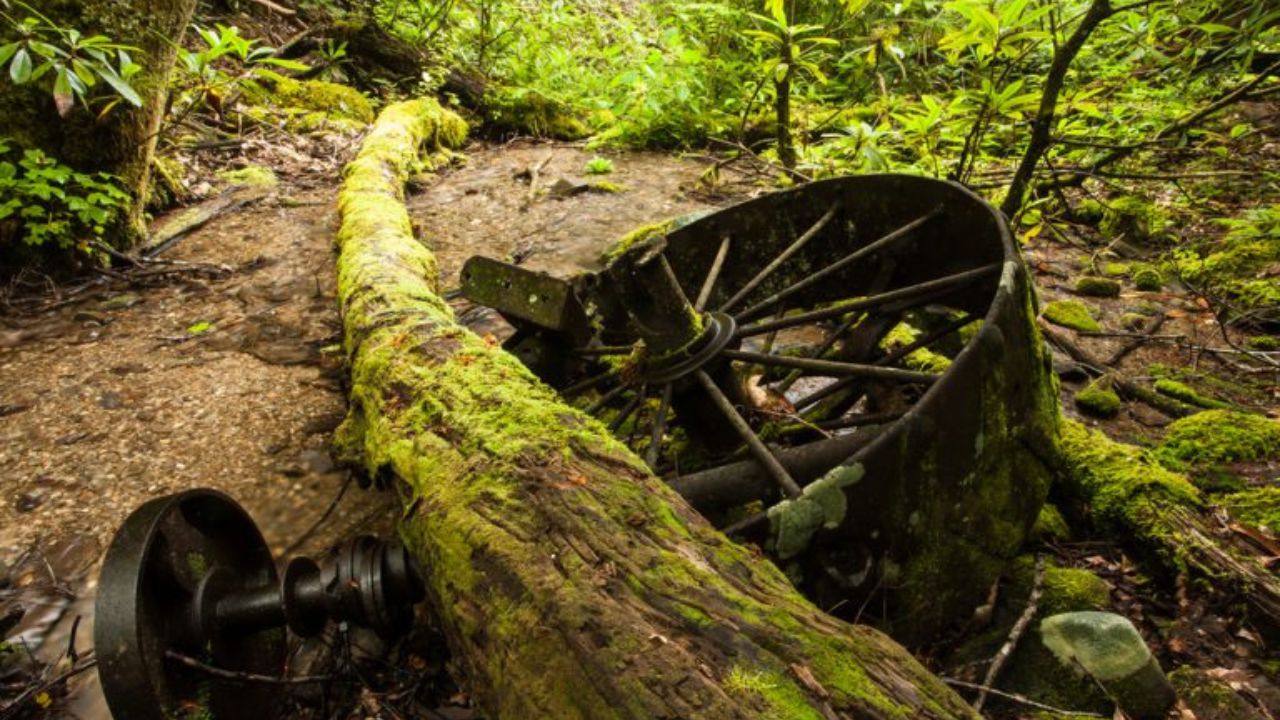 The Great Smoky Mountains National Park is America's most visited national park, yet it still holds hidden gems most visitors miss. Leave the beaten path and discover these six secret treasures.
1. THE TROLL BRIDGE
Near the abandoned town of Elkmont, a stone bridge spans a creek deep in the woods. In fairy tales, trolls live under bridges, lying in wait for unsuspecting travelers. No one has reported a troll sighting here (yet) but visitors say the mossy bridge is an ideal stop for picnics and pictures. The bridge is off the Little River Trail.
2. THE STEAM ENGINE WRECK
Imagine hiking through a serene forest, only to stumble across the eerie wreckage of a 100-year-old locomotive. Back when a logging railroad carried lumber out of the mountains, an engineer drove off a ledge and plowed this engine into the creek. Find this strange relic along the Grapeyard Ridge Trail.
3. THE PEARL HARBOR TREE
Farmer Golman Myers was listening to the radio on Dec. 7, 1941, when President Roosevelt announced the attack on Pearl Harbor. Myers marked the somber occasion. He immediately pulled up a sweetgum sapling, replanted it in his front yard, and placed an automobile tire rim around it, telling his family, "We will remember this forever." His home is gone but the tree remains, a 60-foot-tall monument in the woods near Cades Cove's Baptist church. The tire rim, split by the tree's growth, is embedded in the wood.
4. DARK ISLAND SWINGING BRIDGE
Just behind the Little River Railroad and Lumber Museum in Townsend, you'll find the region's last swinging footbridge that's still open to the public. Take a stroll and watch the Little River far below as the wooden bridge sways.
5. HARRISBURG COVERED BRIDGE
In 1875, local residents collected donations to build this covered bridge, replacing one washed away in a flood. The restored bridge is a reminder of a quieter, slower era. Harrisburg Covered Bridge is east of Sevierville.
6. GREGORY'S CAVE
The huge cave is closed but a visit to its entrance is worthwhile. Home to salamanders, frogs, and bats, the cave has a unique ecosystem inside, as well as evidence of Native American art and years of use by European settlers. Gregory's Cave is located in the park's Cades Cove area, near the John Oliver Cabin.
A Smoky Mountains rental cabin makes the perfect base for hidden treasure adventures. Reserve a private vacation cabin today!