8 Reasons to Spend National Girlfriends Day in Gatlinburg
Published Aug 18, 2022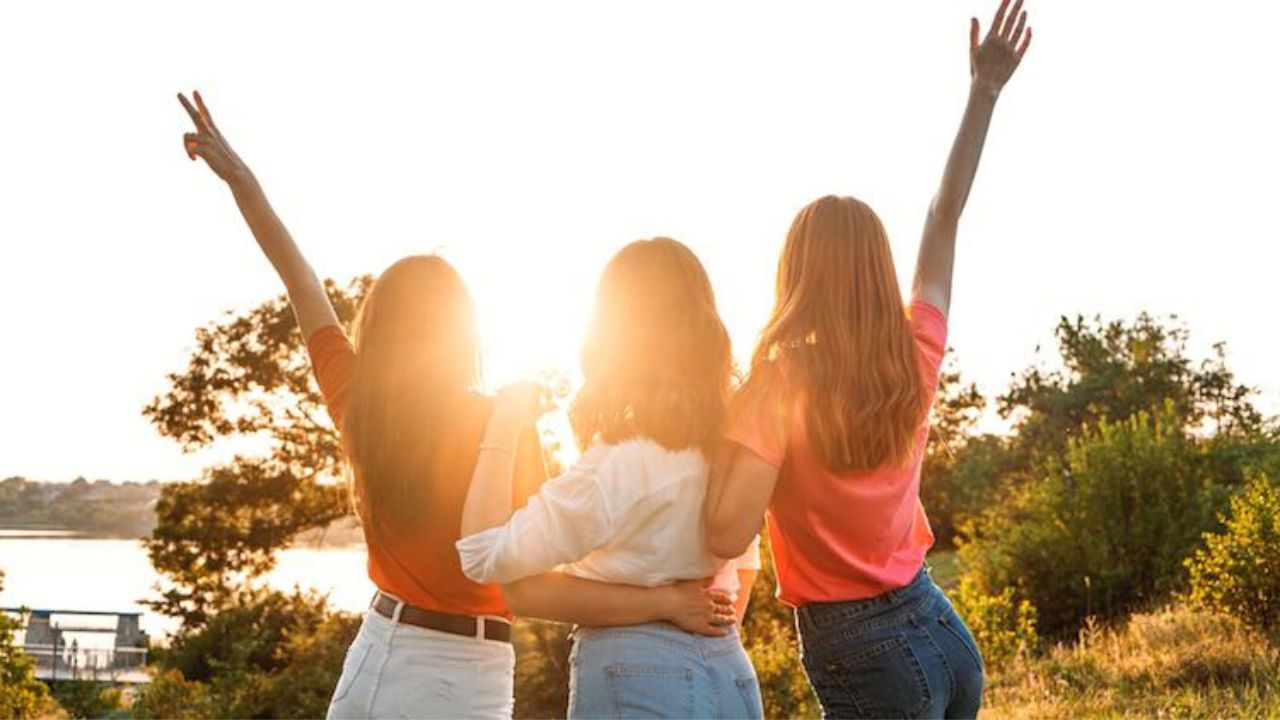 Are you looking for the perfect way to celebrate National Girlfriends Day with your squad? Look no further than Gatlinburg, Tennessee - a charming and picturesque destination nestled in the heart of the Great Smoky Mountains. This year, why not make the celebration extra special by staying in a cozy cabin rental provided by Colonial Properties? Here are eight compelling reasons why Gatlinburg and Colonial Properties' cabin rentals should be at the top of your list for the ultimate girls' getaway.
1. Breathtaking Mountain Views
Gatlinburg is renowned for its stunning mountain vistas, and there's no better way to soak in the beauty of the Smokies than from the comfort of a cabin. Wake up to panoramic views of lush forests and rolling hills, making every morning a tranquil and serene experience.
2. Intimate and Cozy Setting
Colonial Properties offers a wide selection of cabin rentals, ranging from intimate one-bedroom cabins to spacious lodges that can accommodate larger groups. Enjoy the privacy of your own cabin, creating the perfect atmosphere for heartfelt conversations and bonding moments with your besties.
3. Nature's Playground
For the adventure-seeking group, Gatlinburg offers an array of outdoor activities. Explore the Great Smoky Mountains National Park with its numerous hiking trails, embark on a thrilling zipline adventure, or take a scenic drive through Cades Cove for a chance to spot local wildlife.
4. Relaxation and Recreation
Whether you prefer unwinding in a hot tub under the stars or challenging your friends to a friendly game of pool or foosball, Colonial Properties' cabins are equipped with various amenities to ensure a perfect mix of relaxation and recreation.
5. Downtown Delights
Gatlinburg's charming downtown is just a short distance away from your cabin. Explore quaint shops, indulge in delicious local cuisine, and have a blast at unique attractions like Ripley's Aquarium of the Smokies or the Gatlinburg SkyLift.
6. Bonding by the Fire
Picture this: you and your girlfriends gathered around a crackling fire, sharing stories, laughter, and making memories that will last a lifetime. Many of Colonial Properties' cabins come with cozy fireplaces, making this scene a reality.
7. Festive Events
National Girlfriends Day isn't the only reason to celebrate in Gatlinburg. Throughout the year, the city hosts various festivals and events, from arts and crafts fairs to music festivals. Check the local event calendar to see what exciting festivities align with your trip.
8. Unforgettable Scenic Drives
If your group enjoys the simple pleasure of a scenic drive, the nearby Newfound Gap Road and the Roaring Fork Motor Nature Trail offer breathtaking views and allow you to explore the area's beauty from the comfort of your car.
Celebrating National Girlfriends Day in Gatlinburg and staying in a cabin rental from Colonial Properties is a recipe for an unforgettable and heartwarming experience. From the awe-inspiring mountain views to the variety of activities and attractions, Gatlinburg has something to offer for every group of friends. So pack your bags, call up your besties, and get ready to create cherished memories in this charming Tennessee gem.
Remember, friendship is a gift worth celebrating, and there's no better place to do it than in the embrace of nature and the warmth of a Colonial Properties cabin. Happy National Girlfriends Day!