The Best Halloween Event in Pigeon Forge
Published Apr 23, 2020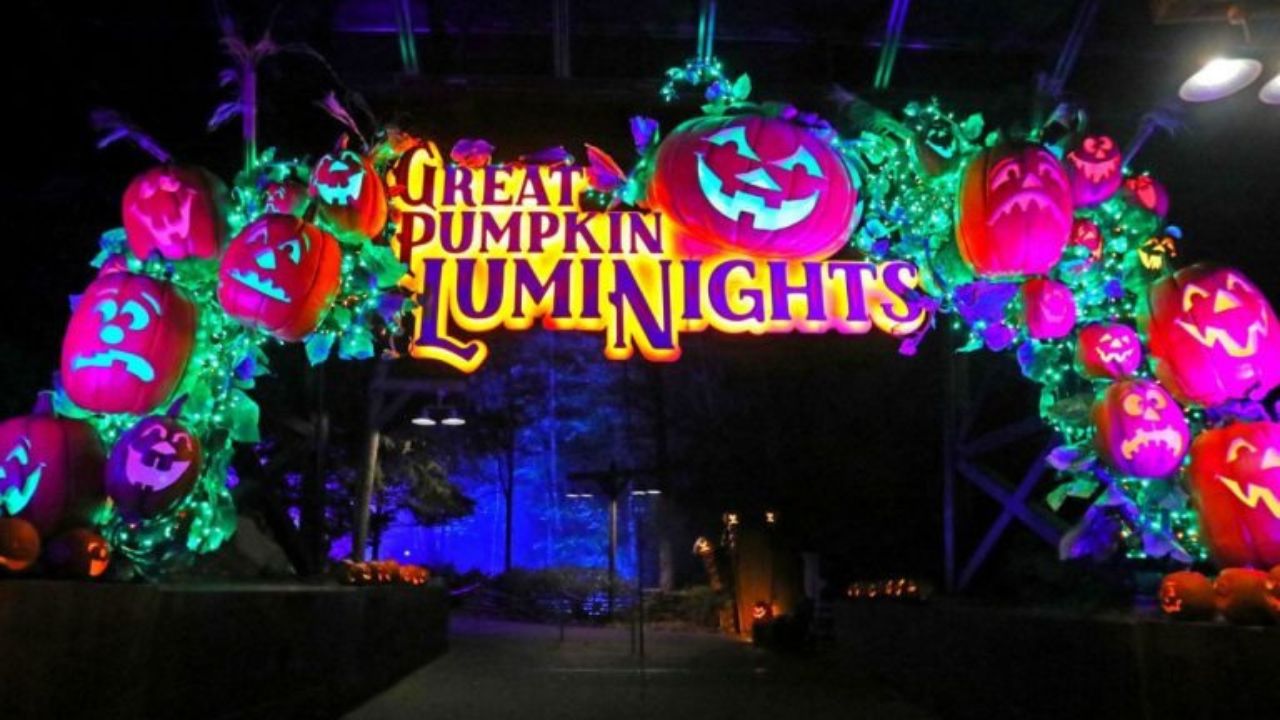 Halloween is a high-ranking holiday in the South. Like a lot of the food and the towns, the theme is go big or go home. And nowhere goes bigger for Halloween than Dolly Parton's own theme park, Dollywood. Great Pumpkin LumiNights is part of Dollywood's month-long celebration of Halloween and the harvest season.
LumiNights was recently named America's Best Halloween Theme Park Event by USA Today. Never heard of this award before? Well, let us tell you all about why Dollywood's autumn harvest event deserves this award and so many more.
JACK O'LANTERNS GALORE
Dollywood's Timber Canyon will be full to bursting with carved pumpkins of all shapes and sizes. Pumpkin carving has never looked so grand. Some of these pumpkins become jack o'lanterns at the hands of master carvers who create decorations so intricate you'd think at first glance that they were fake!
And lest you think all those gutted pumpkins are going to waste, LumiNights features a wide array of pumpkin-themed food for you to enjoy.
KOOKY OVER SPOOKY
LumiNights isn't about ghoulish scares or racking up a high scream count. It's more a celebration of the artsier side of Halloween. The park is lit up with brilliant colors and decorations. There's colored fog and bright lights. Fall-themed music plays everywhere and giant sculptures (some of them made of dozens of pumpkins) decorate the whole of Timber Canyon.
And we're not kidding when we call these sculptures impressive. Just imagine the look of three dozen pumpkins all carved and sculpted together into a giant spider that haunts the park's walkway!
This event is fun for the whole family, even the little ones. Fun costumes are definitely encouraged!
So, if your trip to Pigeon Forge, Tennessee falls during the autumn season, you won't want to skip out on Dollywood. Pick a day to spend at the park and plan to stay through the evening, because it's after dusk that LumiNights really starts to pick up.
LumiNights starts on September 25 and runs the whole month of October. If you're a pumpkin connoisseur with a few Halloween fiends in the family, then this is one celebration you don't want to miss.
Fall and Halloween are truly spectacular times to plan your cabin vacation to Pigeon Forge, Tennessee. Our wide selection of cabins in Pigeon Forge provides you and your family with the perfect place to take in all of the sights and scenery the Smoky Mountains are known for in the fall season. Plan your Halloween cabin vacation for a truly memorable experience in Pigeon Forge.