The Best Theme Park Christmas Event at Dollywood
Published Nov 17, 2020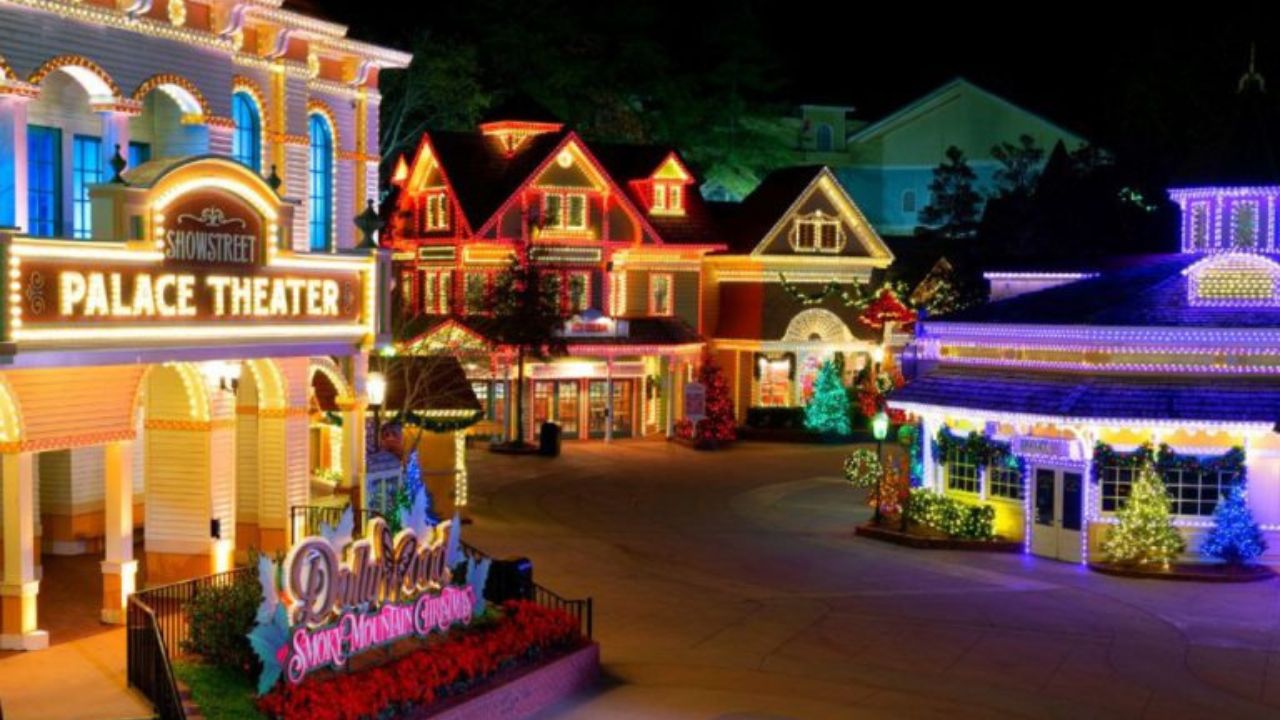 It's official! Dollywood's Smoky Mountain Christmas celebration is crowned the "Best Theme Park Christmas Event in the World," and it's right on your cabin doorstep for holiday fun, shows, rides, and surprises.
Christmas at Dollywood has earned the "best in the world" title from Amusement Today for 12 years, thanks to the park's hard work making holidays sparkle. Dollywood starts preparing for the holidays in June, dedicating five months to hanging more than five million sparkling lights. Visit between now and Jan. 3, to see what Smoky Mountain Christmas is all about.
NEW SHOWS AND SANTA'S CABIN
Dollywood lights the skies with fireworks. Watch the show every Friday and Saturday night until Dec. 18, and every night from Dec. 19 through Jan. 3.
More holiday trees grace the park than ever before. The park's 50-foot Christmas tree is back, glittering with an animated, musical light show. Kids and adults alike will enjoy heartwarming holiday stories told by the magical Wildwood Tree.
Dollywood is Santa's Southern headquarters, and this year you can spy on him through his cabin window and ask his friendly elves to deliver your Christmas list to him! Kids can peek at the "naughty or nice" list, too, and find out if their names are on it.
This park takes its name and spirit from local girl and legendary performer Dolly Parton, and performances are the warmest moments of Christmas at Dollywood. Festive song is around every corner, with more than 40 performances daily. See Dolly's family in the new "Heart of the Holidays" show, enjoy "Christmas with the Kingdom Heirs," or check out why "Christmas in the Smokies" is enduringly popular—it's a 30-year tradition here.
There's much more. Icicle lights transform swaths of the theme park into "Glacier Ridge." Thrilling rides add to the fun. Seasonal dishes delight you. Follow the smell of cinnamon to find the gingerbread men, holiday cookies, and hot chocolate.
HOW TO VISIT DOLLYWOOD AT CHRISTMAS
Join the festivities on weekdays from 2 p.m. until 9 p.m. and on weekends from 11 a.m. until 9 p.m. Dollywood is closed on certain days (even elves need a break) so check opening dates and reserve tickets in advance.
One-day tickets are $79 for ages 10 through 61. Two-day tickets are $99 and three-day tickets, at $109, are only $10 more than a two-day ticket!
There's special pricing for younger kids and folks 62 and up. Thinking of making a return visit? A season pass might be your best friend.
You'll want a cozy place to relax and recall your Smoky Mountain Christmas adventures, so be sure to book a beautiful rental cabin in Gatlinburg or Pigeon Forge for your Dollywood holiday.