The Real Reason There are Butterflies Everywhere at Dollywood
Published Nov 12, 2021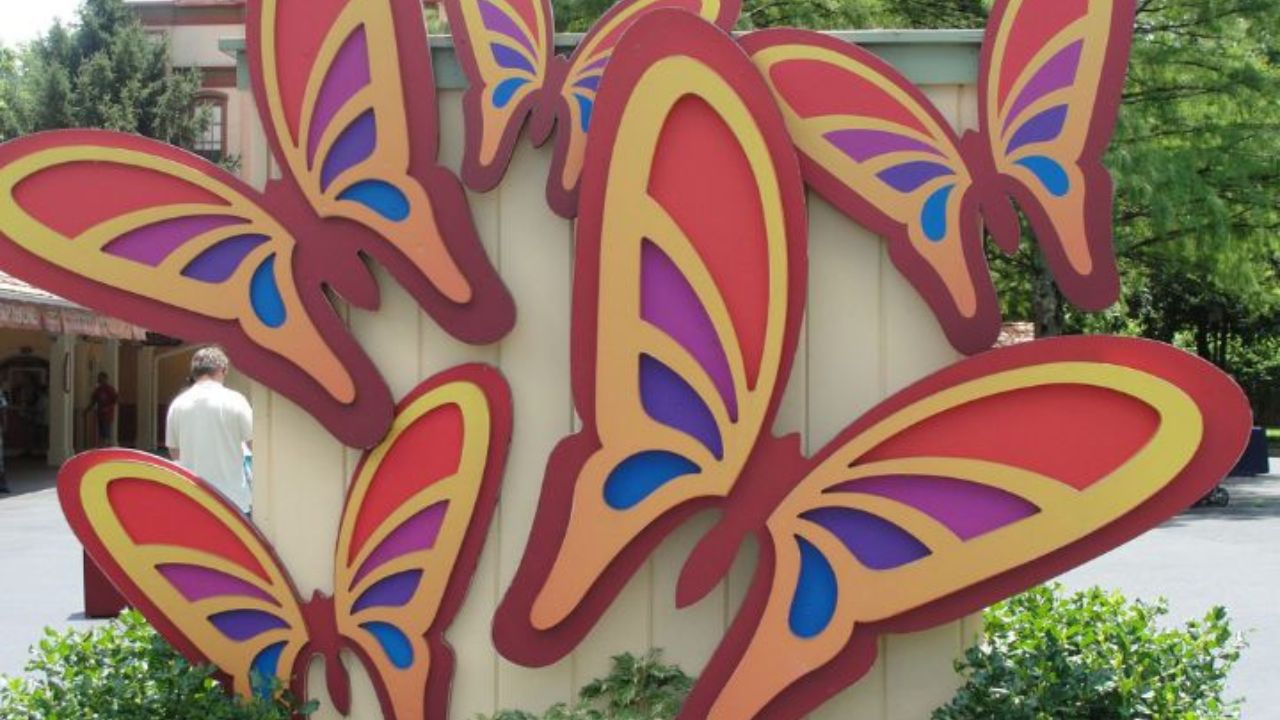 Walk through the gates of Dollywood in Pigeon Forge and you can't miss the countless images of butterflies everywhere. A butterfly even appears every time you see the theme park's jaunty logo, where a butterfly replaces the W in Dollywood!
Why do butterflies symbolize country music star Dolly Parton? Keep reading to unveil the reason why these insects are so dear to Dolly.
A Childhood Fascination
As a little girl growing up in a large family in the Smoky Mountains, Dolly was fascinated with flying creatures like birds and butterflies. She associated their flight with freedom.
Young Dolly found the insects so fascinating that she would follow them as they flitted away. Once, young Dolly ended up lost after following a butterfly, but when she saw her family's cow wander by, she knew the cow would lead her back home.
Butterflies' gentleness appeals to Dolly, she told W Magazine. "Butterflies don't sting, they don't bite, and they are so beautiful. And I just kind of related to them with my own personality. I claimed them as my little symbol." She sports pastel tattoos of butterflies. Glittering rhinestone butterflies festoon many of her elaborate stage gowns. A pink crystal butterfly tops every bottle of her perfume line.
Fluttering Icons
When Dollywood opened in 1986, butterflies naturally became its mascots. When you visit this Smokies destination, you'll want to ride the 50 amazing rides, eat great food and listen to country and bluegrass, but you can also play "spot the butterflies"!
Follow park signs mounted on posts with bright butterfly figures on top of them. The park's Wildwood Tree hosts colorful butterfly figures. Eat a butterfly-shaped cookie while you sit on a butterfly-shaped bench that makes you feel like one of the beautiful insects is embracing you with its wings. Look for butterfly-themed jewelry, gifts, housewares, and more.
Dollywood's Splash Country water park features The Butterfly water slide, one of its steepest, fastest slides. It drops you into a pool shaped like--you guessed it--a giant butterfly!
When you visit Dollywood, you'll want to come home at night to a relaxing cabin where you can unwind and unpack the butterfly gifts and goodies you bought. Rent a Pigeon Forge vacation cabin as your Dollywood base.