Top 4 Things Guests Love about Our Luxury Cabins in Gatlinburg TN
Published Aug 11, 2022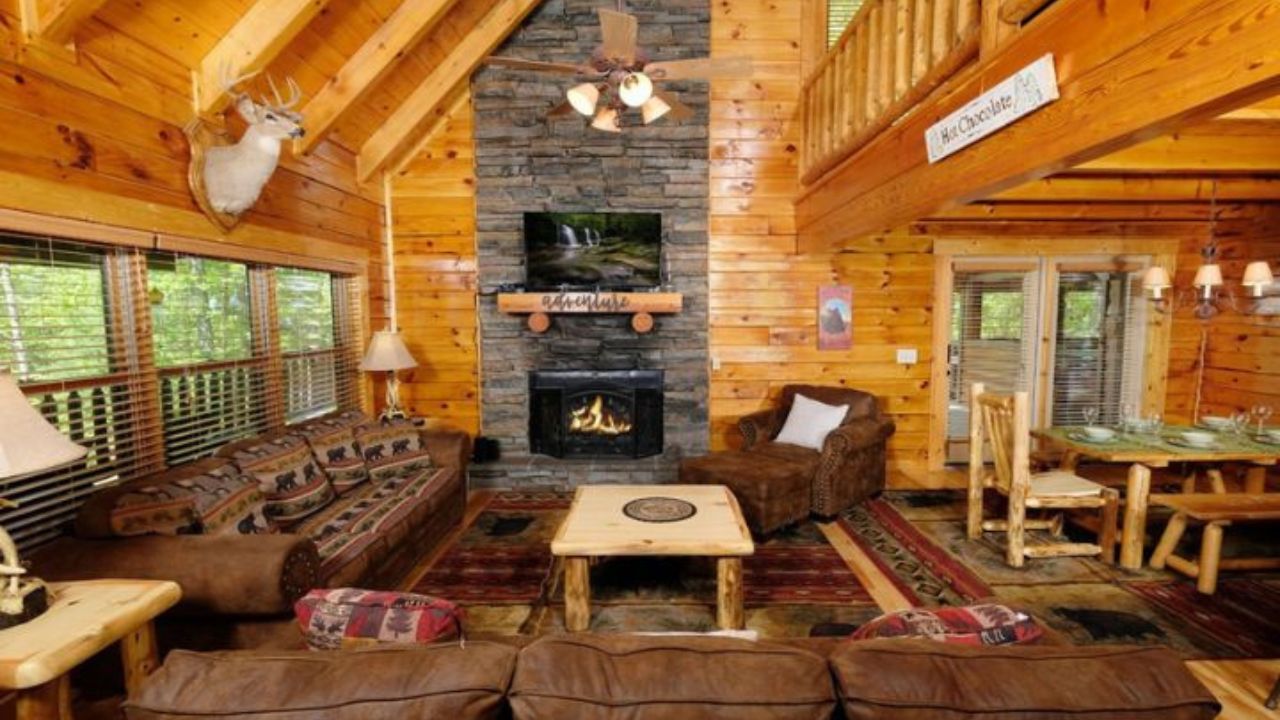 Gatlinburg is a charming destination that attracts travelers from all over the world. Amidst the natural splendor, our luxury cabins offer a perfect blend of comfort and serenity for guests seeking an unforgettable getaway. From stunning panoramic views to premium amenities, here are the top four things that guests love about our luxury cabins in Gatlinburg, TN.
1. Spectacular Scenic Views
One of the most captivating aspects of our luxury cabins is the unparalleled scenic beauty that surrounds them. Located in the heart of Gatlinburg, each cabin boasts sweeping views of the majestic mountains, lush forests, and serene valleys. Guests can wake up to the sight of misty mountain peaks and witness awe-inspiring sunsets from their private decks. Whether enjoying a morning coffee or stargazing under a canopy of stars, these scenic vistas provide an enchanting backdrop for a truly immersive experience in nature.
2. Upscale Amenities and Comfort
Our luxury cabins are designed with meticulous attention to detail, ensuring that guests experience the utmost comfort and convenience during their stay. Featuring spacious living areas, fully-equipped kitchens, cozy fireplaces, and luxurious furnishings, every aspect of our cabins is tailored to offer a lavish retreat. Guests can indulge in premium amenities such as hot tubs, private swimming pools, game rooms, and home theaters, providing endless entertainment options and opportunities for relaxation.
3. Proximity to Outdoor Activities
For outdoor enthusiasts, Gatlinburg is a dream destination. Our luxury cabins offer easy access to an array of thrilling activities and adventures. Guests can explore the stunning trails of the Great Smoky Mountains National Park, go hiking, horseback riding, or embark on a scenic drive. Additionally, the region offers opportunities for fishing, white-water rafting, ziplining, and golfing, ensuring that every guest can find their preferred outdoor pursuit.
4. Privacy and Tranquility
One of the most appreciated aspects of our luxury cabins is the sense of privacy and tranquility they provide. Unlike crowded hotels or resorts, our cabins are nestled in secluded spots, allowing guests to unwind and reconnect with nature in a peaceful environment. The serene surroundings and well-planned layouts of our cabins offer a retreat from the hustle and bustle of everyday life, allowing guests to rejuvenate their mind, body, and soul.
When it comes to luxury accommodations in Gatlinburg, Tennessee, our cabins offer an unforgettable experience that combines natural beauty, upscale amenities, outdoor adventure, and tranquility. From awe-inspiring views to indulgent comforts, these cabins provide the perfect haven for guests seeking a memorable escape. Whether you are planning a romantic getaway, a family vacation, or a solo retreat, our luxury cabins in Gatlinburg, TN, promise an extraordinary stay that will create cherished memories for years to come. Book your stay with us today and immerse yourself in the unparalleled beauty of the Great Smoky Mountains.