6 Tips to Avoid Traffic in Pigeon Forge
Published Dec 1, 2022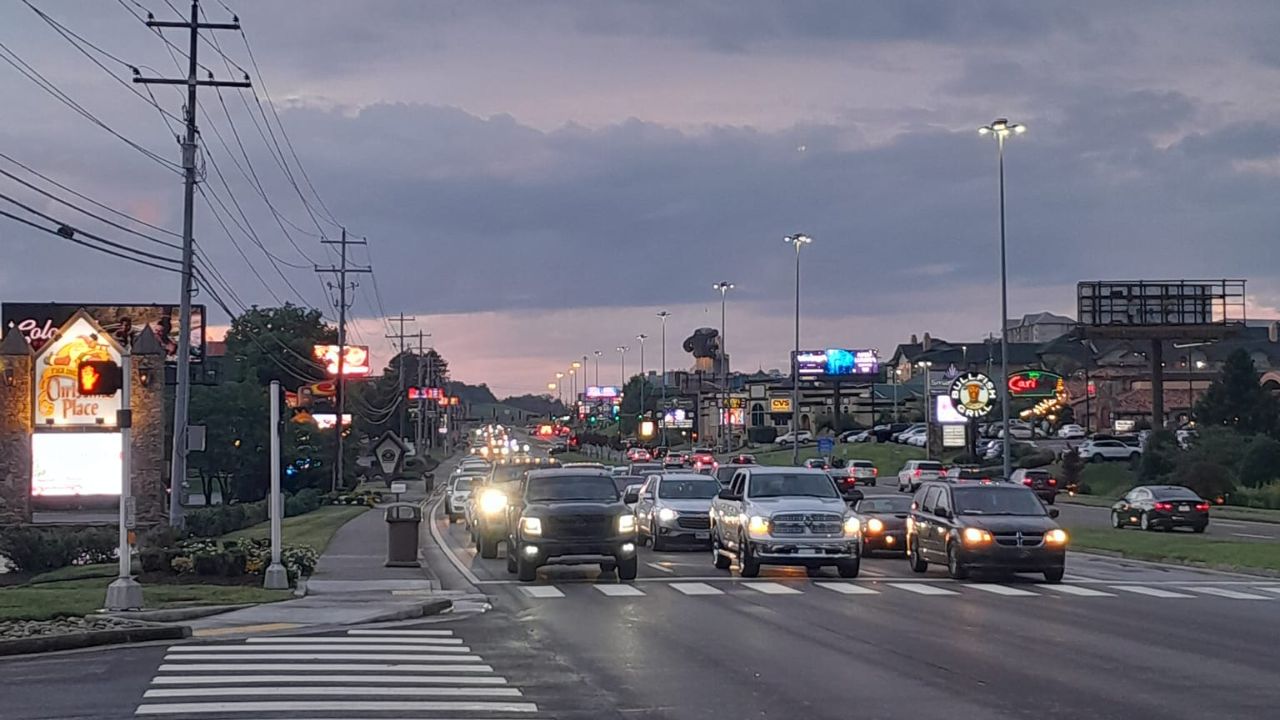 Why spend your precious vacation stuck in traffic? Use these ideas to conquer Pigeon Forge's heavy traffic, so you spend less time in your car and more time enjoying the sights.
1. RIDE THE TROLLEY
Park and ride! Pigeon Forge Mass Transit trolleys run every day except Thanksgiving, Christmas Eve, and Christmas. With more than 100 stops on six routes, you'll find a visit close to your favorite attractions. Costs vary from $1.00 to $2.50 per ride, but you'll save dough with an all-day pass from the Mass Transit office.
2. VISIT IN THE OFF-SEASON
Summer and fall are peak vacation times here, with July and October the most crowded months. To avoid traffic (and packed attractions), visit in winter or early spring. Try to avoid spring break weeks or popular periods like Memorial Day weekend.
3. VISIT DURING THE WEEK
Weekends bring visitors and locals onto the roads and into attractions and eateries. Plan a Monday-to-Friday getaway for easier driving and faster admission to popular spots.
4. AVOID THE PARKWAY
The Parkway is Pigeon Forge's main drag. It's the most straightforward, direct route to all the fun, which makes Parkway traffic reliably bad!
Use traffic apps like Waze to monitor backups. Use mapping apps to plan other routes. One alternative is Veterans Boulevard, which parallels the Parkway and runs past Dollywood. More minor roads connect you to your Parkway destinations from the boulevard while keeping you off the Parkway itself.
5. CHECK EVENT SCHEDULES
Pigeon Forge hosts significant events, drawing tens of thousands of visitors all year for car shows, festivals, conventions, and competitions. Check the town events calendar when you make your plans. For a relaxed family vacation or a quiet couple's getaway, you might want to avoid times when significant events bring crowds to town.
6. ANTICIPATE HIGH-TRAFFIC HOURS
Plan to be somewhere other than in your car when visitors are either arriving to start vacations or departing for home. Many weekend visitors pour into town on Fridays, making late afternoon traffic especially heavy. Many vacationers depart on Sundays, turning late Sunday mornings into another high-traffic period.
7. STAY IN A CONVENIENTLY LOCATED CABIN
Cut down drive times by choosing a cabin close to downtown Pigeon Forge. Some cabins are only minutes from the Parkway, yet they feel as if they're secluded from the bustle of town. Check out Colonial Properties Cabin & Resort Rentals' Pigeon Forge cabins today.