Top 10 Best Restaurants in Pigeon Forge
Published Dec 28, 2019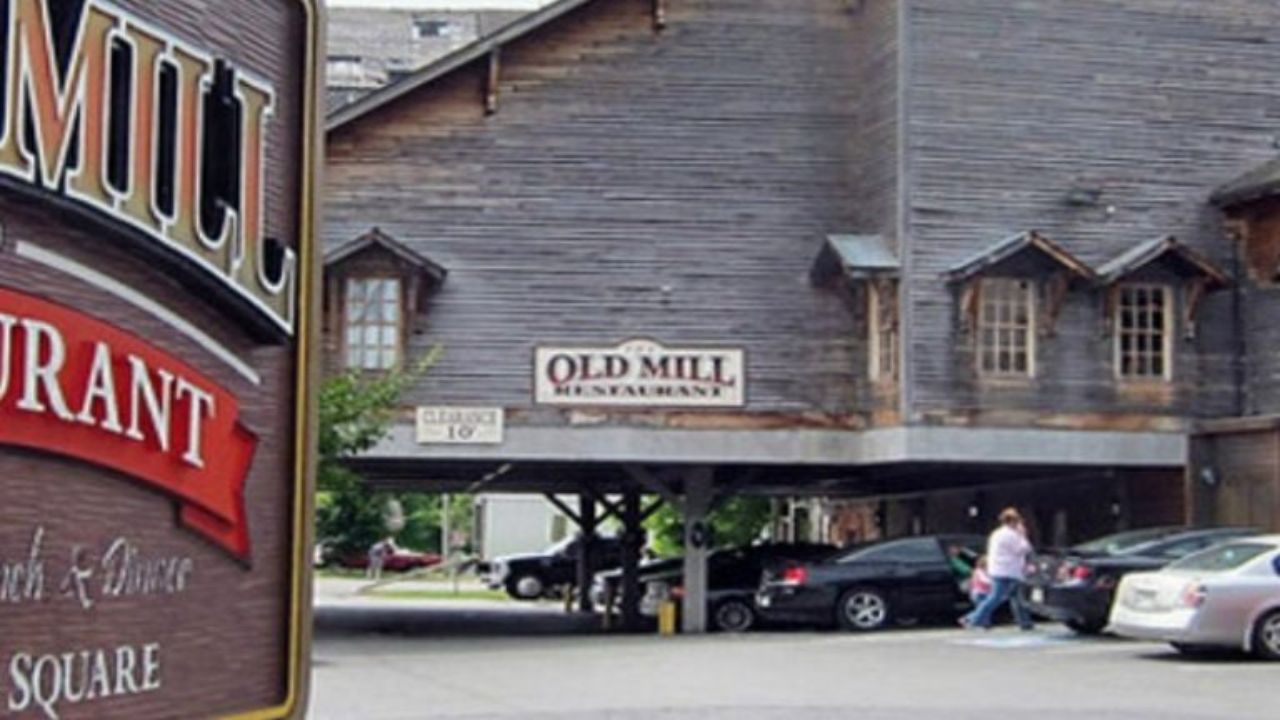 We've searched high and low and these restaurants in Pigeon Forge, Tennessee rank in our top 10 favorite places to eat a delicious meal while on vacation. There are so many delicious restaurants in Pigeon Forge that it's hard to narrow it down to just 10, but these rank at the top of our list of favorites.
1. The Old Mill Restaurant
The Old Mill Restaurant is a popular destination for both locals and tourists alike. They are open for breakfast, lunch, and dinner and serve up all of your southern favorites like fried chicken, country ham, biscuits and gravy, and more. Be sure to leave room for dessert because their homemade pies are out of this world!
2. Local Goat
Fresh food, sourced right here in East Tennessee, puts the "local" in Local Goat. This Pigeon Forge restaurant dishes up gourmet burgers, entrees, desserts, and plenty of craft beer and cocktails.
Local Goat focuses on New American dishes, spotlighting flavors from all over the country. The chefs make everything from scratch in Local Goat's kitchen, including freshly baked bread.
3. Old Mill Pottery House
The Old Mill Pottery House Cafe in Pigeon Forge is a great place to enjoy a meal with family and friends. The cafe has a relaxed and comfortable atmosphere, making it the perfect spot to unwind after a long day of exploring the Great Smoky Mountains.
4. Huck Finn's
Between all you-can-eat catfish and chicken dinners, there's enough food here to feed a small army. Huck Finn's Catfish serves certified, U.S.-bred catfish as their signature dish, but you'll find plenty of other good Southern eats here, as well. And no matter which dinner you choose, you'll be getting in on their All You Can Eat Vittles deal, where the coleslaw, french fries and hushpuppies never stop coming.
5. Mel's Diner
What does "1950s diner" mean to you? If you picture big portions of home-cooking classics, served inside a gleaming chrome restaurant–you've found Mel's Diner!
Since 1993, this family-owned Pigeon Forge favorite has dished up a huge menu from morning until midnight.
6. Bullfish Grill
Bullfish Grill is an elegant steak and seafood restaurant located on the Parkway in downtown Pigeon Forge. This wonderful restaurant features menu items such as seafood gumbo, fish n chips, spicy shrimp, shrimp pasta, salmon, ahi tuna, tilapia, crab cakes and so much more!
7. Calhoun's
The menu at Calhoun's features something for everyone, with everything from classic American fare to mouth-watering BBQ. And no matter what you order, you're certain to savor every last bite.
8. J.T. Hannah's
If you're looking for a great dining experience while in Pigeon Forge, be sure to check out J.T. Hannah's. This restaurant offers a variety of delicious American fare, and the service is top-notch. The atmosphere is casual yet inviting, and the staff is always friendly and accommodating.
9. Harpoon Harry's
Dine at Harpoon Harry's Crab House for the best of the ocean, here at the foot of the Smoky Mountains. With a huge selection plus a sushi menu, Harpoon Harry's can satisfy any seafood craving.
10. Alamo
When visiting the Alamo Steakhouse in Pigeon Forge, you can expect a delicious and hearty meal. The steakhouse specializes in Texas-style cuisine, so you can expect big flavors. The menu features both classic and contemporary dishes, so there's something for everyone to enjoy.
Pigeon Forge is full of delicious eateries all up and down the Parkway and even off of many side roads. If you're looking for a place to enjoy a fabulous meal while vacationing in the Smoky Mountains, you have to try a restaurant in Pigeon Forge.
Also, we have a great selection of Pigeon Forge cabin rentals near restaurants that you'll love staying at to be near all of the fun things to see, do and experience in the Smokies. Plan your cabin vacation with Colonial Properties Cabin and Resort Rentals today!