Top 3 Flea Markets in the Smoky Mountains
Published Sep 15, 2023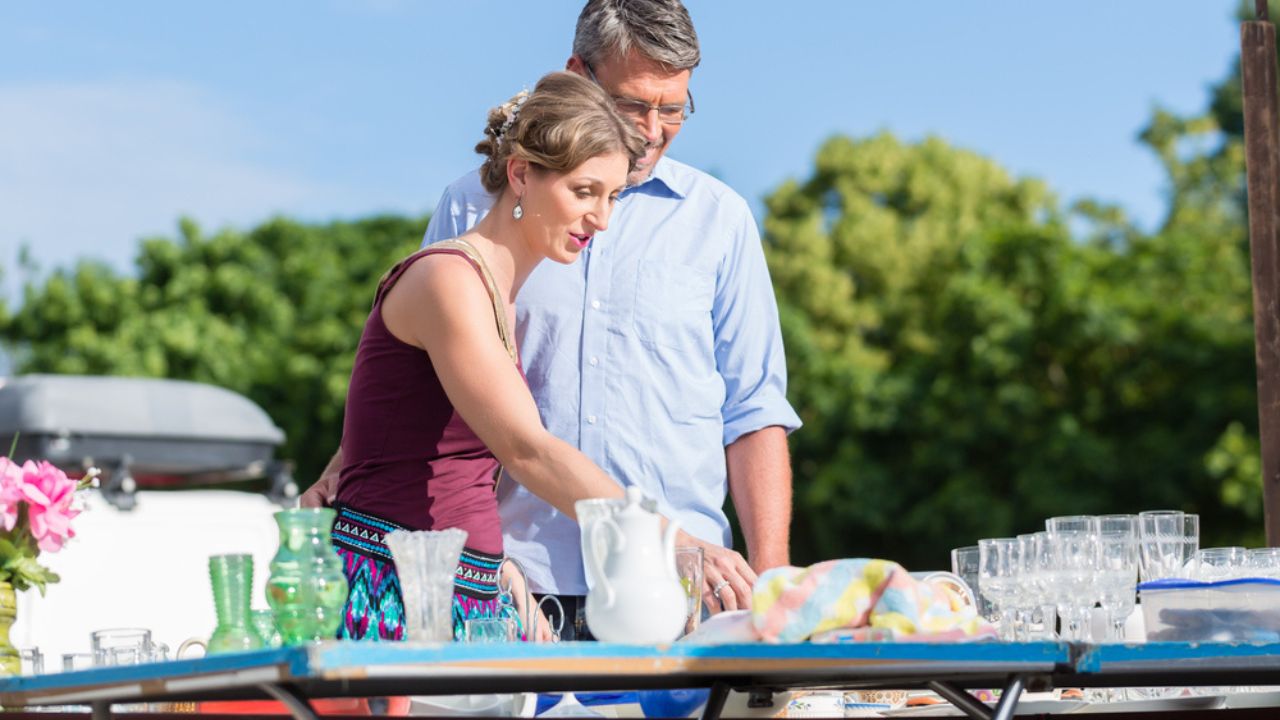 Add "treasure hunting" to your list of Smoky Mountain vacation highlights! If you love finding a bargain, the region's many flea markets will draw you like a magnet. These three favorites are don't-miss destinations.
1. Great Smokies Flea Market
Boasting more than 1,000 vendors and 200,000 square feet of indoor space, Great Smokies Flea Market offers tools, toiletries, sporting goods, toys, pet products, automotive gear and more. Open every Friday, Saturday and Sunday from 8 a.m. to 5 p.m., year-round, this market is in Kodak, TN, close to Sevierville. Even more features:
The Liquidation Outlet sells new, name brand products at deep discounts. Look for Disney, Black & Decker, NordicTrack, Martha Stewart and many more.
The Farmer's Market offers fresh produce, jams, jellies and baked goods.
Eat at the flea market's grill or Geno's Pizza.
2. Memory Lane Antique Mall
Come ready to bargain! Vendors inside this spacious market want to cut deals. The sheer variety will keep you digging for more treasures. Look for arcade machines and jukeboxes, jewelry, dinnerware, home decor from every era, bottles and glassware, advertising signs, furniture, toys, and classic brand items. How about a red metal Coca-Cola cooler? Or a full-sized Shoney's "Big Boy" figure? You'll find everything from vintage gas pumps to gumball machines.
Located on Winfield Dunn Parkway, north of downtown Sevierville, Memory Lane is open seven days a week from 9 a.m. to 5 p.m. The mall doesn't have a cafe but is close to restaurants and BBQ joints.
3. Flea Traders Paradise
Flea Traders Paradise is full of unexpected finds, from walking sticks to mandolins. This paradise is 40,000 square feet of vendor space, open Friday, Saturday and Sunday, 9 a.m. to 5 p.m.
Look for trademark flea market variety here, like toys, jewelry, clothing, decor, glassware and dishware, and items featuring the Smokies' iconic black bears. You might also find unique musical instruments, collectible coins, and handmade walking sticks, as well as small appliances, electronics and safes.
There's a small cafe to fuel you while you shop. Flea Traders Paradise is on Winfield Dunn Parkway in Sevierville, making it a neighbor of Memory Lane Antique Mall. Turn your flea market shopping into a full day's outing!
Take your bargains back to your vacation cabin rental and talk about your flea market score! Reserve a Pigeon Forge or Gatlinburg cabin today.