Top 5 Buffet Restaurants in Pigeon Forge
Published Sep 21, 2023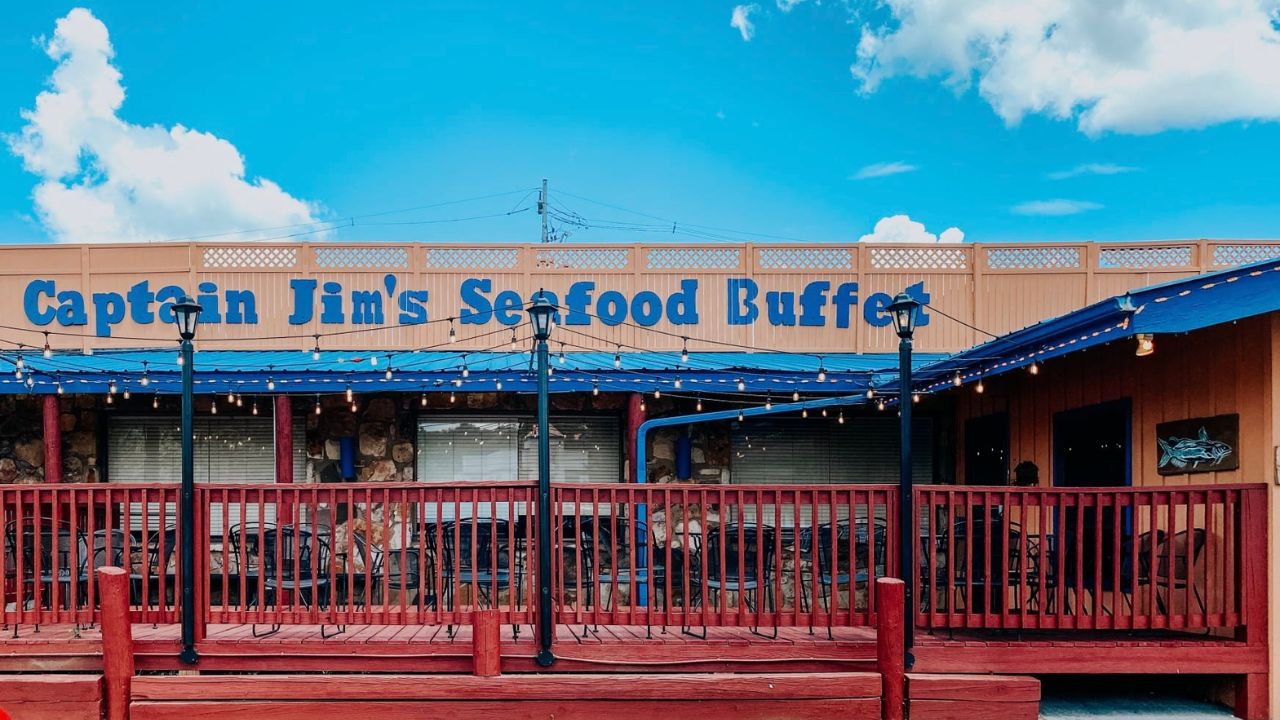 Buffet dining serves something for everyone. Buffets are a great solution for groups or families where different tastes make it tough to choose a restaurant. In Pigeon Forge, you'll find plenty of bountiful buffets including these five favorites.
1. Song and Hearth
Located inside Dollywood's DreamMore Resort, Song and Hearth is open to the public. Song and Hearth offers two dinner-only menus in its welcoming dining room:
The Prime Time buffet (Fridays and Saturdays) includes a build-your-own pasta bar, roast beef, fried catfish, fried chicken, corn fritters and hot veggies. A kids' station tempts with mac and cheese, pizza, pulled pork sliders and more.
The Southern Classic buffet (Sunday-Thursday) keeps the pasta buffet and kids' station and adds down-home pork ribs, ham, turkey, cornbread, collards and coleslaw.
Both buffets feature homemade sweet treats and donuts.
2. Golden Corral
Golden Corral offers vacationers a fantastic array of culinary delights. Whether you're a fan of savory barbecue, tender steak, fresh seafood, or crave homestyle comfort food, Golden Corral has something to satisfy every palate. Their extensive salad bar, delectable desserts, and friendly staff make it an ideal spot for families and groups. So, if you're seeking a memorable dining experience in Pigeon Forge, head over to Golden Corral for a feast that will undoubtedly be a highlight of your vacation.
3. Wood Grill Buffet
Buffet lovers can nosh their way from dawn to dark here! Start the day at Wood Grill Buffet with the breakfast buffet or a made-to-order omelet. Lunchtime brings American, Asian, Italian and Southwestern cuisines. Dinner has a huge selection including ribs, steaks, ham, chicken, roast beef, seafood, Italian food and a taco bar, plus a baked potato toppings bar and a kids' buffet. Leave room for cobblers, cakes, cookies and ice cream.
4. Captain Jim's Seafood Buffet
Just because Pigeon Forge is a mountain town, that doesn't mean you have to go without fresh seafood! At Captain Jim's, devour flounder, salmon, catfish, cod and mahi-mahi. Shellfish include shrimp, oysters and clams. Add all-you-can-eat crab legs to your meal for an extra charge.
If someone in your group prefers turf instead of surf, don't worry. The Captain serves chicken, BBQ pork ribs, roast beef and ample sides like his signature side, twice-baked cheese and cream potatoes.
5. Reagan's House of Pancakes
Pancake houses are a Pigeon Forge tradition! Reagan's specializes in a mouth-watering breakfast buffet. Choose your favorite toppings to slather on fluffy pancakes. Load your plate with eggs, sausage and bacon, French toast, cinnamon rolls and fresh fruit. Try Southern favorites like hot, creamy grits or biscuits and savory gravy. If you fancy something that's not on the buffet, order off the menu instead.
Roll back to your vacation cabin full of great food. Take a look at our Pigeon Forge cabins today and choose one close to all the attractions and restaurants like these!