Top 5 Reasons to Experience Pigeon Forge Winterfest
Published Jul 7, 2021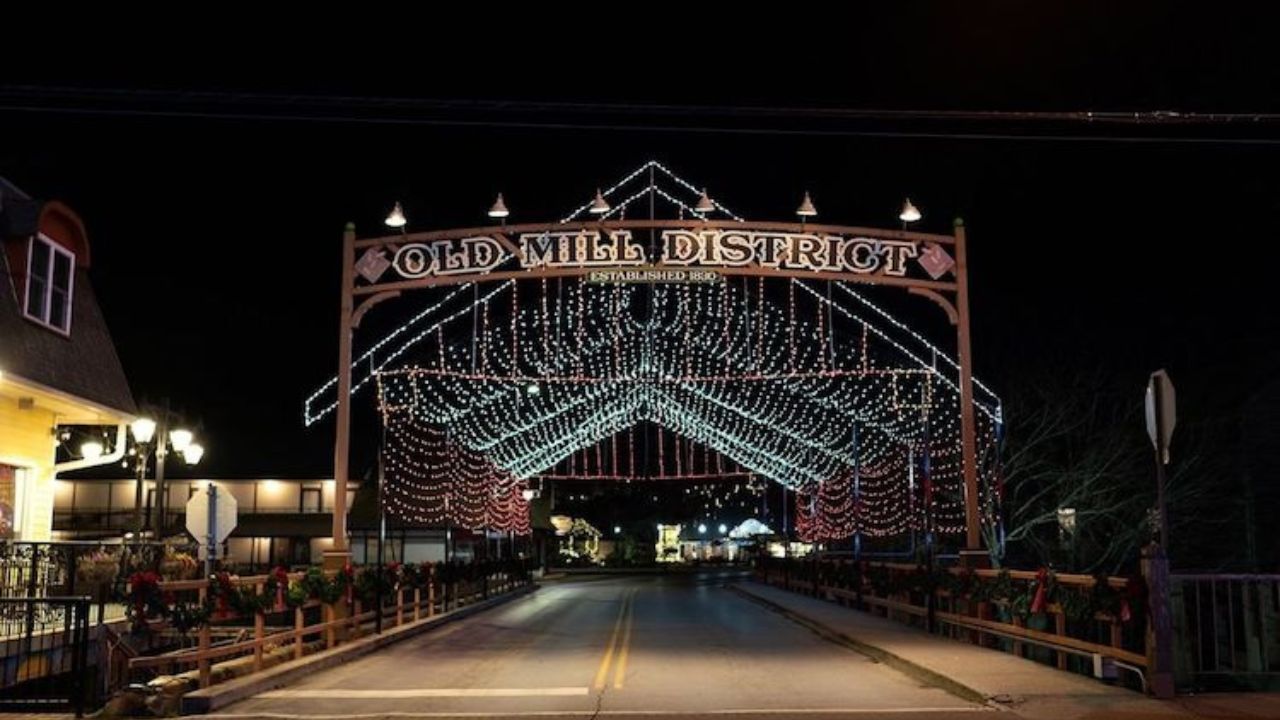 Come to Pigeon Forge and let Winterfest warm your heart while your vacation cabin warms the rest of you! Winterfest starts in early November and lasts until February. Check out these top five reasons to visit.
1. MILLIONS OF TWINKLING LIGHTS
"Millions" is no exaggeration. We'd trot out words like "dazzling" and "glittering," but you just need to see these lights for yourself! Try the Winterfest Driving Tour of Lights in your own car. You'll drive your way past nursery rhyme characters, favorite holiday friends, and native Smokies animals, all created in lights. See the 60-foot-high Christmas tree and local landmarks decked out in more sparkles than you can count.
2. DOLLYWOOD'S SMOKY MOUNTAIN CHRISTMAS
Dollywood gleams with five million lights during its country Christmas celebrations. Festive music fills the air, chefs craft holiday-themed dishes, and sweets, and Dollywood's rides for all ages are ready to thrill you. Stroll through color-changing light displays and see beloved winter icons rendered in lights.
3. HOLIDAY SHOWS AT PIGEON FORGE THEATERS
The holidays inspire live shows to deck the halls with Christmas cheer. At Country Tonite, hear classic and modern holiday songs, as Santa, Frosty, and friends drop in. The horses at Dolly Parton's Stampede are decked out for the season. Eat Dolly's holiday feast while watching a warm Christmas show with music, North Pole hijinks, expert riding, and a touching live Nativity. Enjoy side-splitting seasonal comedy at the Hatfield & McCoy Christmas Disaster Dinner Feud and The Comedy Barn.
4. THE ISLAND IS ALL DECKED OUT
The Island features food, shops, and family fun including an escape room, laser tag, and the towering Great Smoky Mountain Wheel. The Island glows with lights and a Christmas tree so big you can stroll through it. Santa and Mrs. Claus await you, so bring your wish list. Catch a nighttime ride on the Wheel to gaze down on this twinkling magic from 200 feet in the air!
5. COZY UP IN A WARM CABIN RENTAL
In your Pigeon Forge cabin, you'll be minutes from the excitement of town, yet when you relax at your holiday home, you'll have privacy and quiet. Drink Tennessee wine by the fire, or cuddle with your honey on the deck in the clean winter air. Bake Christmas cookies in the fully equipped kitchen. Watch a holiday movie marathon with the kids. "Elf," anyone? "A Christmas Story"?
Pigeon Forge Winterfest is a great reason for a vacation, so book your rental cabin today!