Top 5 Reasons to Get Married in Gatlinburg
Published Jun 15, 2021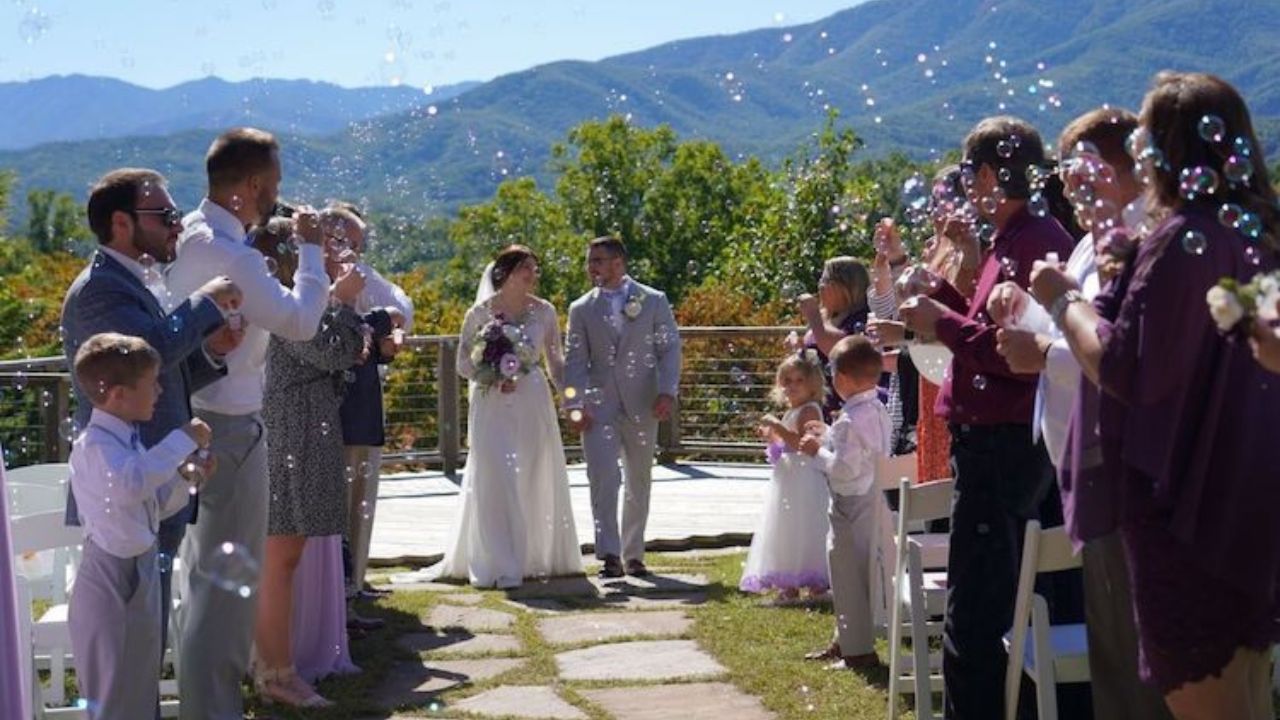 Take the stress out of planning your wedding. Tie the knot in Gatlinburg, where a magical setting, affordable celebrations, and unforgettable attractions will delight you and your guests. Ponder these five reasons to get hitched in this Smoky Mountain town.
1. IT'S SO BEAUTIFUL
Natural beauty: It's why folks come here. Gatlinburg is famed as the "Gateway to the Great Smoky Mountains National Park." Come and see why this is the most visited national park in America. Whether your wedding is in the green of summer, colorful autumn, sparkling frosty winter, or wildflower-decked spring, Gatlinburg and the park provide a perfect setting.
2. IT'S BUDGET FRIENDLY
A Gatlinburg wedding is within everyone's reach. In this friendly town, wedding venues are happy to tailor packages to your unique wants. Pretty wedding chapels, rustic barns, and elegant inns all await you. Or get married in the great outdoors, with the soft blue ridges or ancient forests of the Smokies as your incomparable backdrop! Want an intimate ceremony? Exchange vows in a charming gazebo for $99. Dream of a chapel wedding with family and friends? You can find it for as little as $200 up to $2,000 or more.
3. THERE'S SO MUCH TO DO
Bachelor and bachelorette parties? Think: Winery tours, moonshine distillery tours, country music on the Ole Red stage, or spa treatments right in your cabin! Grandma arriving early? Take her up the Gatlinburg Space Needle for a spectacular view. Are the outdoorsy cousins coming? They'll love the national park, with more than 800 miles of trails leading to waterfalls, wildlife, and historic sites.
4. YOUR GUESTS WILL LOVE IT
Marry in Gatlinburg and your guests will take home more than party favors--they'll take home treasured memories. Gatlinburg is easy to reach--it's less than one day's drive for half the country's population! There's plenty to see. The eateries here tempt every taste bud. To make your wedding extra special, book everyone into neighboring cabins, or put the wedding party up in one large cabin with a game room and pool access! Gathering your friends and family in cabins encourages everyone to catch up and spend time together.
5. STAY FOR YOUR HONEYMOON
Imagine curling up on a log bed while you wait for the luxurious jetted tub to fill up. Your sweetheart brings you a glass of local wine. You cuddle and watch the birds flitting outside your romantic cabin. Later, head into Gatlinburg for dinner--town is just minutes away, yet you have ultimate privacy in your cabin. Book your honeymoon escape today!