Top 5 Reasons to Go Snow Tubing in Pigeon Forge
Published Jul 8, 2021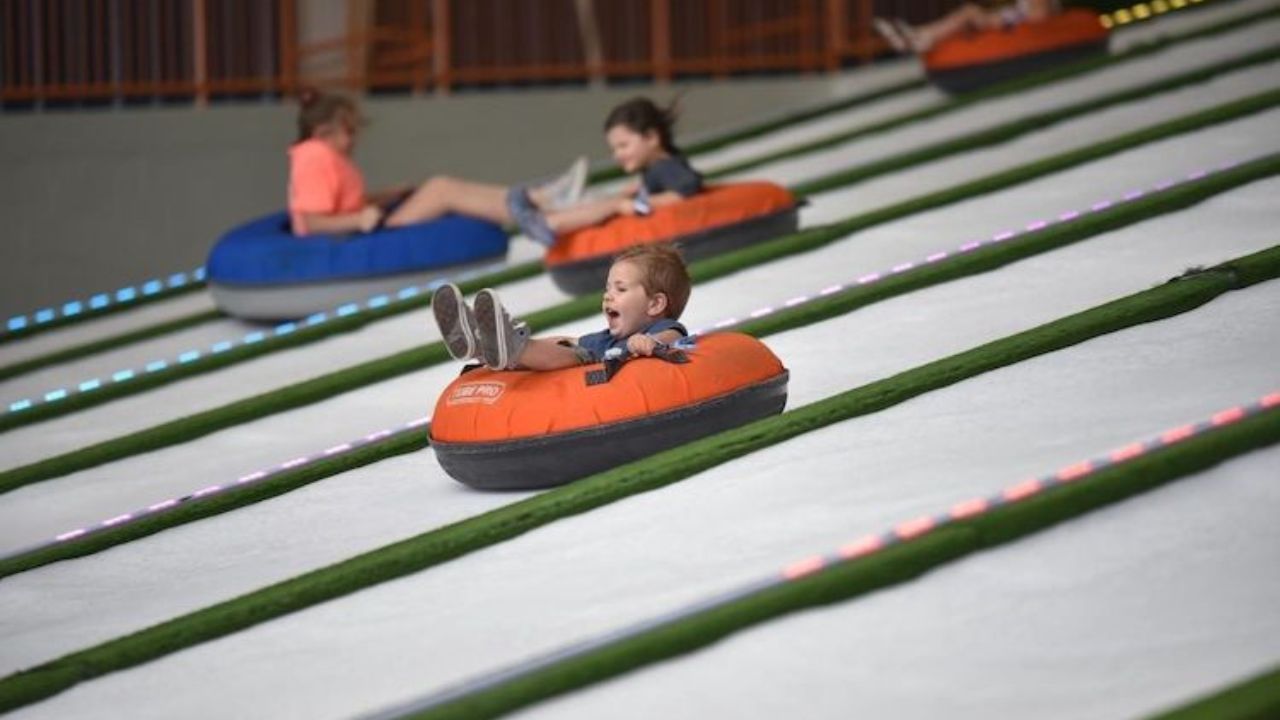 Vacations are a chance to try something totally new and fun. How about flying downhill on real snow in the middle of summer--or any time of year? Welcome to Pigeon Forge Snow, America's only year-round, indoor snow tubing track! Here are five reasons to try this one-of-a-kind adventure.
1. UNLIMITED RIDES FOR AN HOUR
Your ticket gets you a full hour of unlimited tubing. You read that right: Unlimited! Make as many downhill runs as you want. This real snow--made from 100 percent pure water with no additives--won't melt or get icy. You'll enjoy tubing run after tubing run on the same perfect, consistent snow!
2. FUN PLAY AREA
Kids will love SnowPlay for wintry fun even if it's sizzling outdoors. Young snow lovers create graceful snow angels, build cheery snowmen or sculpt snow forts. For the grown-ups, Pigeon Forge Snow features a second-level seating area with a snack bar. Sit back, sip coffee or hot chocolate, and watch as the kids frolic like Frosty.
3. ALWAYS 60 - 70 DEGREES
Leave those bulky coats and heavy boots at home. Inside Pigeon Forge Snow, the temperature is always between 60 and 70 degrees, so you won't spend ages bundling up to hit the tubing slopes or the play area. You'll be cool enough to escape the summer heat, yet warm enough to go tubing without shivering. And at the end of the day? You won't have to peel yourself like an onion to escape your winter layers!
4. OPEN YEAR ROUND IN ANY WEATHER
Seven days a week, all year long, you can walk in and buy a ticket without a reservation. Unlike outdoor snow tubing that depends on cold temperatures, Pigeon Forge Snow is open no matter what's falling--or not--from the skies outside.
5. ONLY ONE IN AMERICA
Pigeon Forge Snow is the country's only indoor snow tubing destination, so don't miss it when you're in Pigeon Forge. Take plenty of photos to prove to your friends you really did go snow tubing in July!
When you're happily tuckered out after all that snow play, go home to your rental cabin and relax. Reserve your cabin today!